How to Watch 'One World: Together at Home,' WHO and Global Citizen's Special Benefiting Healthcare Workers Fighting Coronavirus
The World Health Organization and Global Citizen have teamed up to not only shine a light on the many brave medical workers putting their lives on the line to fight the coronavirus, but to also give people all over the world some much-needed entertainment while they do it.
The organizations have partnered together to launch One World: Together at Home, a benefit special that will air on broadcast TV and live streaming services globally in support of healthcare workers on Saturday.
Along with sharing stories of the frontline from real doctors, nurses and families around the globe, the special, curated in collaboration with Lady Gaga, will also include live performances and appearances from some of the world's most celebrated artists, philanthropists and entertainers. Of course, everyone will be broadcasting from the comforts of their homes, too, while encouraging viewers around the world to stay at home.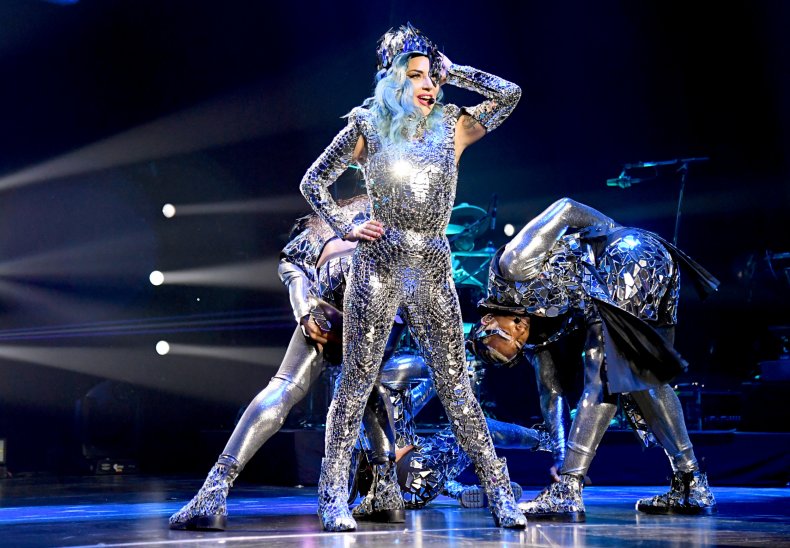 Late-night hosts Stephen Colbert, Jimmy Kimmel and Jimmy Fallon will host the historical event, which will feature dozens of celebrities, including Oprah Winfrey, Elton John, Lizzo, Billie Eilish, Burna Boy, Kerry Washington, Shah Rukh Khan, Stevie Wonder, Paul McCartney, Idris and Sabrina Elba, Kacey Musgraves, David and Victoria Beckham, John Legend, Andrea Bocelli, J Balvin, Keith Urban, Priyanka Chopra Jonas, Lang Lang, Maluma, Chris Martin and Alanis Morissette.
A few friends from Sesame Street will also participate in the special, and will encourage viewers to take the World Health Organization (WHO) and Global Citizens pledge to stay at home.
"In the face of lockdowns and losses, it's easy to feel helpless—but there are things we can all do to beat coronavirus. From taking care to wash our hands, to staying at home, to calling on governments, big business and billionaires to step up, it's on all of us to take action. Join us and we'll follow up with actions you can take to increase your impact," the organizations said in a statement.
Proceeds generated from the benefit will go towards the COVID-19 Solidarity Fund, in addition to various regional charities that help provide food, shelter and medical attention to those in need.
Viewers from every corner of the map will have access to watch the special. One World: Together at Home begins on Saturday at 8 p.m. ET on broadcast networks like ABC, NBC and NatGeo. However, a live stream of the event will begin at 2 p.m. ET on several other networks, including Amazon Prime Video, Univision, Katz Network and Tidal. Folks at home can also tune into the program via Facebook, Instagram and YouTube.