Global Defense Spending Increases to £1.7 Trillion, But Western Budgets Shrink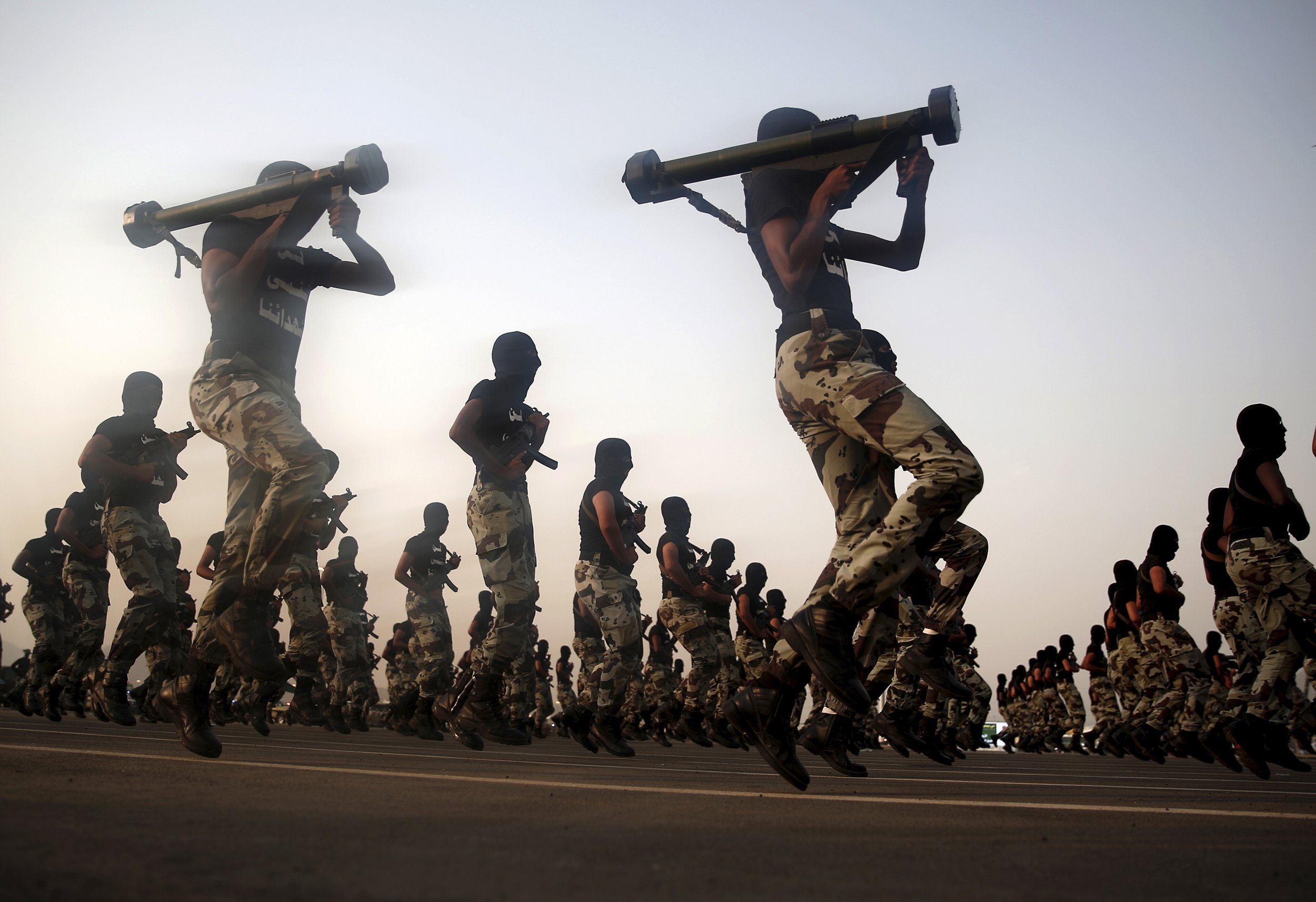 Global arms spending has increased to $1.7 trillion but Western militaries are spending less and less, the Stockholm International Peace Research Institute ( SIPRI ) reports.
According to SIPRI, the defense budgets have collectively increased by 1 percent in 2015 compared with 2014, with the U.S. retaining the top spot with $596 billion despite decreasing spending from the year before by 2.4 percent.
China placed second after increasing spending by 7.4 percent to $215 billion and Saudi Arabia reached third spot with a 5.7 percent increase to reach $76.6 billion. Russia ranks fourth after registering a 7.5 percent increase to raise annual defense spending to $66.4 billion.
The dropping of oil prices is expected to curb these figures, which have given countries such as Russia and Saudi Arabia momentum to increase spending over the last decade. Several nations dependent on oil revenues have already felt the pinch to their defense budgets with the most dramatic examples being Venezuela, which cut its spending in defense by 64 percent and Angola, which took a 42 percent plunge from the 2014 budget.
A notable difference was also visible in Europe, where Western countries cut or only marginally increased spending, while Central and Eastern Europe increased it more significantly.
The defense spending of Western and Central Europe collectively was down by just 0.2 percent in 2015. However, when the two regions are counted separately, the figures differ significantly.
Central European states increased defense spending by 13 percent across the likes of Estonia, Latvia, Lithuania, Poland, Romania and Slovakia—each of which borders either Ukraine or Russia.
Meanwhile, Western European defense spending fell by 1.3 percent, albeit still ranking as the lowest annual drop for the region since Western European states started cutting defense spending in 2010. Also, while Eastern European defense spending is increasing, Western Europe still boasts three of the 10 global top defense spenders—U.K., France and Germany.
A NATO summit in Warsaw to be held in July will likely see European allies renew the pledge to spend 2 percent of GDP in defense—a threshold that many allies are still to meet.