Global Disease: Nearly 13 Million Infants Were Not Vaccinated in 2016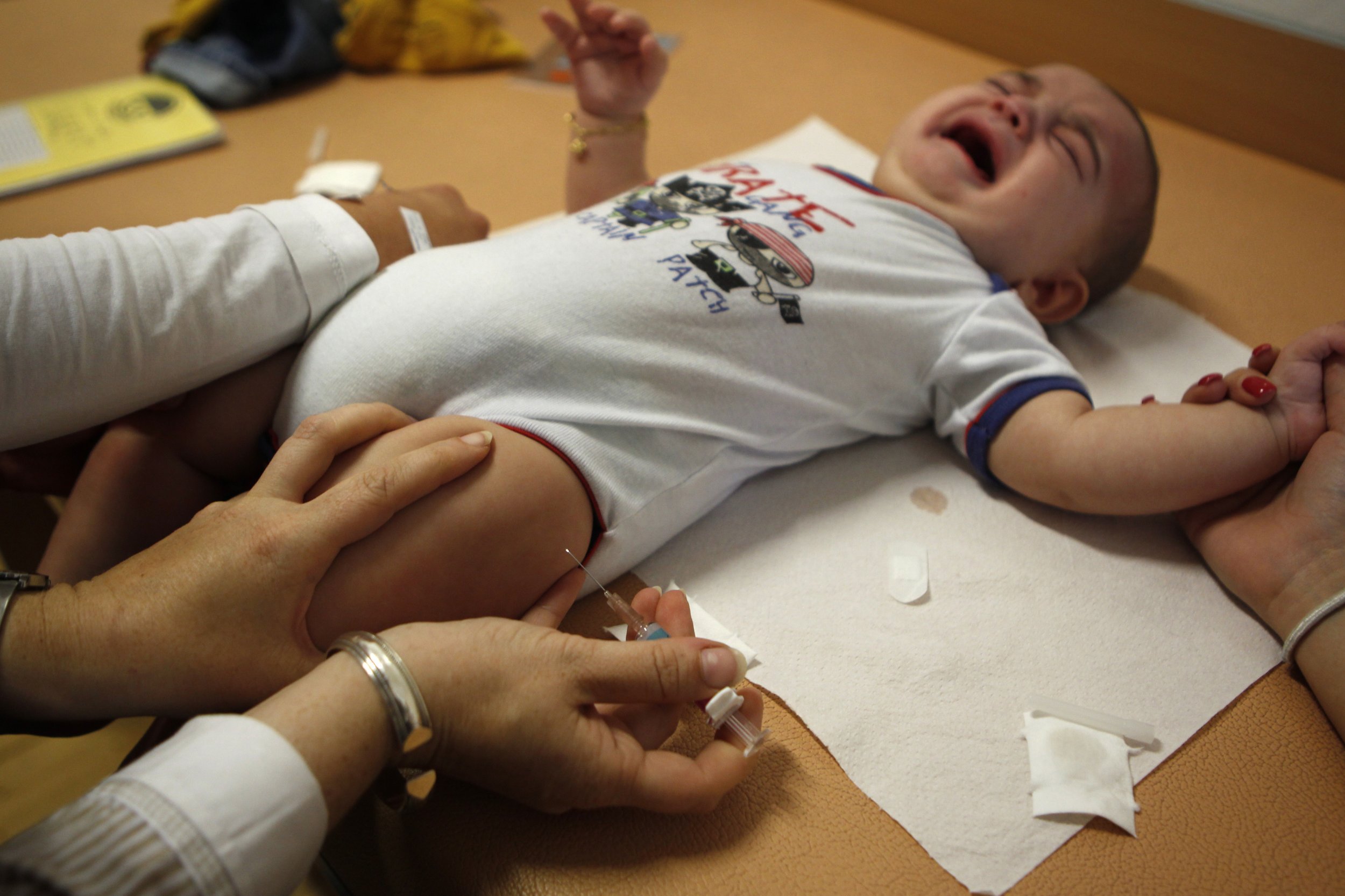 New estimates from the World Health Organization (WHO) and UNICEF have found that 12.9 million infants, or nearly 1 in 10, around the world didn't receive any vaccinations in 2016. Consequently, these infants missed the first dose of the combined vaccine against diphtheria-tetanus-pertussis (DTP3), which are potentially deadly diseases.
Related: Should vaccines be required?
The WHO and UNICEF findings, released online Monday, also found that about 6.6 million infants who did receive their first dose of DTP-containing vaccine didn't complete the full, three-dose immunization series during that time.
Diphtheria is a bacterial infection that can cause infection of the nasopharynx, which may lead to breathing difficulties and death. Tetanus germs are likely to grow in deep puncture wounds caused by dirty nails, knives, tools, wood splinters and animal bites. And pertussis, more commonly known as whooping cough, is a disease of the respiratory tract caused by bacteria that live in the mouth, nose and throat.
Immunization currently prevents between 2 million to 3 million deaths each year, from diphtheria, tetanus, whooping cough and measles, according to the WHO. Since 2000, the WHO and UNICEF have jointly produced national immunization coverage estimates for each of the 194 WHO member states on an annual basis.
"Most of the children that remain un-immunized are the same ones missed by health systems," Dr. Jean-Marie Okwo-Bele, director of the WHO's Immunization, Vaccines and Biologicals Department, said in a statement. "These children most likely have also not received any of the other basic health services."
Since 2010, the percentage of children who received their full course of routine immunizations has stalled at 86 percent (116.5 million infants), with no significant changes in any countries or regions during the past year. This amount falls short of the global immunization coverage target of 90 percent.
Public health officials point to extensive research showing that vaccines protect the common good and that adverse side effects are rare. But not everyone believes in such measures. Numerous scientific studies have failed to find a connection between vaccines and autism, but concerns about a direct relation have lingered.
The new data show that 130 of the 194 WHO member states have achieved and sustained at least 90 percent coverage for DTP3 at the national level, which is one of the targets set out in the Global Vaccine Action Plan. The 194 member states endorsed the plan in May 2012 as a framework to prevent millions of deaths by 2020 through more equitable access to existing vaccines for residents in all communities.
If all countries are to achieve this goal, about 10 million more infants need to be vaccinated in 64 countries. Of these children, 7.3 million live in "fragile or humanitarian settings"—including countries affected by conflict—and 4 million reside in just three countries—Afghanistan, Nigeria and Pakistan—where access to routine immunization services is critical to achieving and sustaining polio eradication.
In 2016, eight countries had less than 50 percent coverage with DTP3: the Central African Republic, Chad, Equatorial Guinea, Nigeria, Somalia, South Sudan, Syrian Arab Republic and Ukraine.
Parents in some countries can face steep fines for not seeking medical help on vaccinating their children and for sending non-vaccinated kids to schools. In the United States, lawmakers in California two years ago approved a bill that prevents most parents from opting out of vaccinations for their school-enrolled children.
Measles, a preventable disease, is still common in many parts of the world, including some countries in Africa, Asia, Europe and the Pacific. It's hitting Europe hard this year, mainly in Italy and Romania.
Globally, 85 percent of children have been vaccinated with the first dose of measles vaccine by their first birthday through routine health services, and 64 percent with a second dose, according to the WHO. But the organization says the coverage levels remain short of those required to prevent outbreaks, avert preventable deaths and achieve regional measles-elimination goals.