Global Health Aid Left out of U.S.'s New $10B COVID Funding Agreement
Public health experts and lawmakers say they're disappointed that a new $10 billion COVID-19 funding packaging leaves out funding for international efforts to bring the virus under control.
Republican Senator Mitt Romney on Monday announced the deal to fund the development of COVID-19 therapeutics and research for new variants of the virus. The deal is expected to pass muster in the evenly divided Senate, but critics say its lack of global funding reneges on U.S. commitments and clears the way for new variants of the unchecked virus.
Of the $10 billion, half will be used to develop, produce and administer treatments, according to Romney. Another $750 million will be used for research and clinical trials for emerging coronavirus variants, while supporting vaccine manufacturing capacity.
Romney said in a press statement that the package meets a key Republican demand that any new COVID-19 funding requested by President Joe Biden be paid for by repurposing unspent pandemic relief funds. He added that it "will not cost the American people a single additional dollar."
However, others called the deal shortsighted.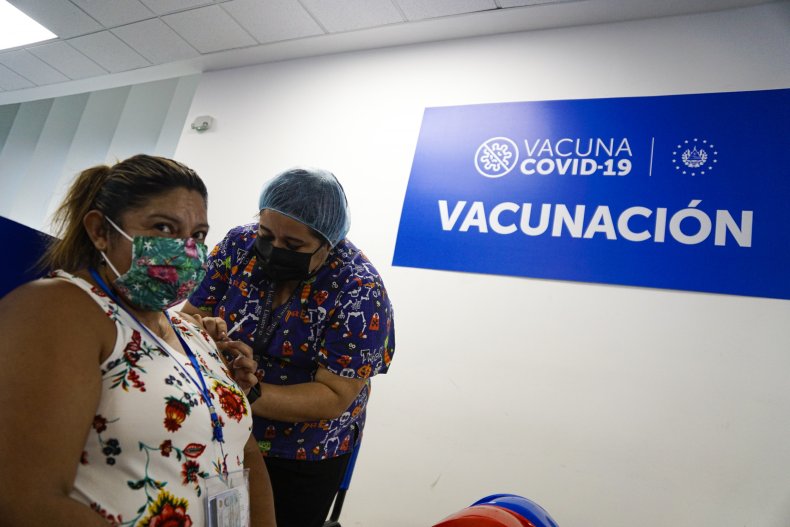 "I am deeply disappointed by the outcome of negotiations on the COVID-19 emergency supplemental package announced today, a short-sighted agreement that contains not a penny to distribute vaccines around the world to prevent the emergence of more deadly and transmissible variants," Democratic Senator Chris Coons said on Twitter.
Coons called the lack of international spending a "grave mistake" and "fiscally foolish." He said said tens of millions of vaccines paid for by the U.S. government could now go to waste instead of going to developing countries. Now, the U.S. is missing an opportunity to generate goodwill with these countries by providing them with vaccines that are more effective against the Omicron variant than inoculations made by China or Russia.
Additionally, Coons said the longer the 2.8 billion unvaccinated people go without getting a shot, "the more likely it becomes that another, more transmissible or deadly variant will find its way to our shores."
The Biden administration in September signed onto the World Health Organization's goal of fully vaccinating at least 70 percent of the world's population following a summit of world leaders.
"Cutting global funds for COVID is deeply damaging," Lawrence Gostin, director of O'Neill Institute for National and Global Health Law at Georgetown University, said on Twitter. "We're reneging on Biden's pledge to vaccine 70% of the globe & risking variants that reseed in the US. It's shortsighted & lacks compassion. We're better than that."
The White House reacted to the package with a statement saying that the $22.5 billion it requested vaccines, boosters, treatments, tests and global vaccination efforts were "essential." Despite not getting the requested funding, the White House called on Congress to urgently approve the $10 billion package "as we currently run the risk of not having some critical tools like treatments and tests starting in May and June."
The White House added it would continue working with Congress to fund its global COVID-19 response. Romney, also signaled he was open to further talks.
"While this agreement does not include funding for the U.S. global vaccination program, I am willing to explore a fiscally-responsible solution to support global efforts in the weeks ahead," Romney said in his statement.
Newsweek has reached out to Romney's office for comment.