Global Misery Worst Since Records Began, Poll Finds
Feeling down? You're not the only one. A new poll from Gallup indicates that global misery is at its worst since the company began surveying worldwide emotions more than 10 years ago.
Gallup's annual Global Emotions Report surveyed 154,000 people across more than 145 countries and established that 2017 was a deeply miserable year, with humans worldwide suffering from sadness, stress, worry, anger and physical pain more frequently than in any previous years.
This means civilization is the most negative it has been since Gallup started its global emotions survey in 2005. The worst misery scores had formerly been jointly held by 2015 and 2016, but last year's war, political division and humanitarian crises seems to have pushed people over the edge.
Almost four out of every 10 people surveyed said they experienced stress or worry the previous day. One in five reported anger, 24 percent sadness and 31 percent physical pain. Overall, 2017 posted a misery score of 30 compared with 28 in 2015 and 2016.
Mohamed Younis, Gallup's managing editor, wrote, "Collectively, the world is more stressed, worried, sad and in pain today than we've ever seen it."
"Regardless of where a country may fall on the Positive or Negative Experience Indexes or where it ranks in terms of specific positive or negative experiences, all leaders need to be monitoring the emotional temperature of the people they lead," he added.
The Central African Republic (CAR), where more than 600,000 people have been displaced by civil war and associated outbreaks of violence in recent years, was the most negative country in the world. It took the dubious honor from previous holder Iraq.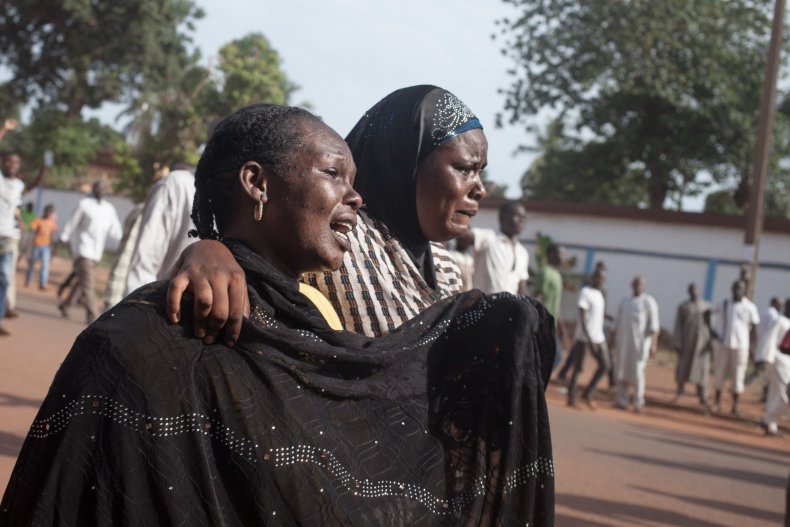 Gallup said the CAR remains so dangerous that it could not interview anyone from certain parts of the country. Nonetheless, its score of 61 was the worst ever recorded by pollsters.
Other particularly low-scoring nations were South Sudan, Chad, Sierra Leone and Egypt. Sub-Saharan Africa generally experienced worsening misery.
But Latin American citizens are enjoying a boon in happiness, according to the survey results, with the region once again ranked as the most positive in the world.
Paraguay scored the highest on the Positive Experience Index, which ranks nations on whether people smiled, felt enjoyment, did something interesting, were well-rested and treated with respect the previous day.
Colombia, El Salvador, Guatemala and Canada came in behind Paraguay's contented citizens. Iceland was the only European nation to break into the happiest 12 nations, with Indonesia and Uzbekistan representing Asia.
Younis suggested the survey provides a vital perspective into the human experience, but noted the values must be seen in a long-term context. "Our research over the years has taught us that tracking how people are experiencing their lives is arguably more important than what their overall score is in one single year," he explained.
"Although developments on a national and global level tend to dominate news headlines, capturing the trends of hope—or despair—at the individual level provides the most valuable intelligence."