America's global image has dropped to an all-time low the first year of the Trump administration, falling below where it stood during the presidencies of Barack Obama and George W. Bush, according to a new Gallup poll.
The perception of U.S. leadership abroad since President Donald Trump took office has fallen 18 percentage points from the median 48 percent approval rating it held when Obama left office.
The approval ratings published Thursday are based on Gallup World Poll surveys of 134 countries between March and November last year. Close allies of the U.S. have seen particularly dramatic drops in approval rates for American leadership.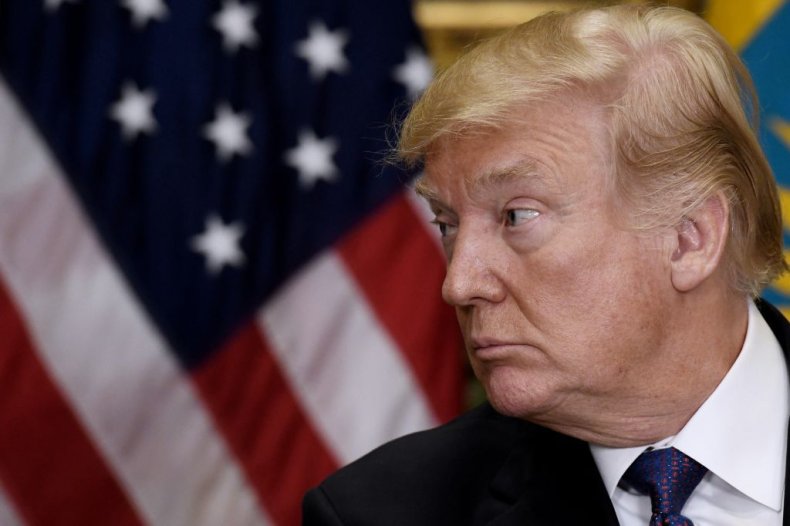 "Portugal, Belgium, Norway and Canada led the declines worldwide, with approval ratings of U.S. leadership dropping 40 points or more in each country," the report found. In a list of 65 countries, including some of America's key allies and partners, leadership approval fell 10 percent or more.
Nearly matching the fall in approval, median disapproval rose 15 percentage points. The numbers vaulted Germany over the U.S., replacing it as the top-rated global power.
In comparison, approval rose in just four countries: Liberia, Macedonia, Israel and Belarus.
Overall, global approval of Trump's leadership is now 4 percent lower than where it stood when President George W. Bush left office, following the costly wars in Iraq and Afghanistan, started in the wake of the 9/11 attacks, and the global financial crisis sparked by U.S. financial institutions.
Read more: Trump, Republicans will be blamed for government shutdown, new poll finds
Gallup began tracking the measurement in 2007, so these numbers don't trace back to presidents such as Bill Clinton or George H.W. Bush.
The steep rise in disapproval, Gallup said, also set a new record. It's the largest rise Gallup has seen in the past decade for worldwide perceptions of any major global power.
Trump has taken a "like it or lump it" approach to foreign policy and global relations since his inauguration on January 20, 2017, which may be driving some of the numbers, a Gallup analysis points out.
Last week, world nations reacted with a mix of shock and horror after it was reported Trump described Africa as a "shithole," along with nations including Haiti and El Salvador.
As president-elect Trump called the 70-year-old military NATO alliance "obsolete." But he reversed his stance just months later, after meeting with NATO leaders, switching instead to a demand for countries that haven't met the pact's military funding benchmarks to step up their payments.
Trump has put his "America First" policy into action by pulling out of what he sees as unfair trade deals, including the now-defunct Trans-Pacific Partnership, and launching Canada and Mexico into renegotiation of the 24-year-old NAFTA agreement.
Last June, Trump said America is withdrawing from the Paris climate agreement after Obama led the way to forge it in 2015. The agreement put the world on track to reduce the dangerous levels of carbon emissions that are driving climate change.
The president has also stoked nuclear tensions to a high not seen in decades after threatening military action and "fire and fury like the world has never seen" against North Korea last summer after Pyongyang conducted a series of tests of intercontinental ballistic missiles that could be equipped with a nuclear warhead.
Early this month, Trump goaded North Korean dictator Kim Jong Un on Twitter, claiming he has a "bigger & more powerful" nuclear button.
The latest numbers showing a more negative perception of America abroad are in line with the findings of several other independent surveys conducted over the past year.
"The losses in U.S. leadership approval may have implications on U.S. influence abroad," the Gallup survey points out. "It is too early in Trump's presidency to deem his 'America First' foreign policy a success or failure."
"However, it is clear that based on the trajectory of what the world thinks of the U.S., many of the U.S. alliances and partnerships that the Trump administration considers a 'great strength' are potentially at risk."