Global Warming Pioneer Wallace Smith Broecker, the 'Grandfather of Climate Science,' Dies at 87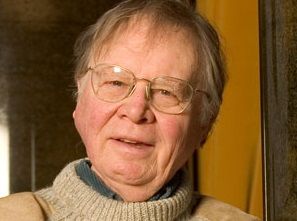 Wallace Smith Broecker, the scientist who brought the term "global warming" into public awareness, has died at the age of 87.
Broecker, who became known as the "Grandfather of Climate Science," predicted in the 1970s that rising levels of carbon dioxide in the atmosphere would lead to an increase in global temperatures. He also recognized what is known as the Ocean Conveyor Belt—a major scientific breakthrough that linked oceanography to climate.
A spokesman from Columbia University's Lamont-Doherty Earth Observatory said Broecker passed away at a New York City hospital on Monday. He had been ailing for the last few months, Associated Press reports.
Princeton University professor Michael Oppenheimer told the news agency that Broecker—know as Wally to his friends—was "unique, brilliant and combative." He said Broecker's discoveries were fundamental to understanding how Earth's climate had changed.
"No scientist was more stimulating to engage with," Oppenheimer said. "He was an instigator in a good way, willing to press unpopular ideas, like lofting particles to offset climate change. But it was always a two-way conversation, never dull, always educational. I'll miss him."
Following the announcement, prominent scientists paid tribute to Broecker.
Michael Mann, director of the Earth System Science Center at Pennsylvania State University, told AP: "Broecker single-handedly popularized the notion that this could lead to a dramatic climate change 'tipping point' and, more generally, Broecker helped communicate to the public and policymakers the potential for abrupt climate changes and unwelcome 'surprises' as a result of climate change."
Stefan Rahmstorf, head of Earth System Analysis at the Potsdam Institute for Climate Impact Research, said Broecker was a "great inspiration" and that it had been a privilege to work with him on the Panel on Abrupt Climate Change.
Robert Rohde, Lead scientist at the California-based non-profit Berkeley Earth, said Broecker was a "legend of climate science who gave us the term 'global warming.'"
Broecker joined Columbia University in 1959. In a page dedicated to him, the university says he was a "genius and pioneer" and "arguably one of the world's greatest" geoscientists. It describes how Broecker spent over 50 years studying the role of the ocean in climate change, and was recognized with many awards, including the National Medal of Science and the Tyler Prize for Environmental Achievement.
Throughout his career Broecker was a leader in the "war on anthropogenic climate change," the university notes. He said there was a huge need for a drastic change to carbon emissions and that the greenhouse gas needs to be "scrubbed" from the atmosphere. "Burning fossil fuels is not bad, what is bad is dumping the waste into the atmosphere," he explained.
The university continued: "A pioneer in the face of overwhelming skepticism, Broecker has been warning the world of climate change since the 1970s, thanks to his prescient comprehension of atmospheric carbon dioxide accumulation. His research continues today as he studies planktonic foraminifera in the world's oceans to gain a better understanding of the triggers of abrupt climate change."
Speaking about the dangers of climate change in 1997, Broecker told AP: "We live in a climate system that can jump abruptly from one state to another. [By releasing greenhouse gasses] we are conducting an experiment that could have devastating effects. We're playing with an angry beast—a climate system that has been shown to be very sensitive."