Global Warming Is Making Wildfires And Hurricanes Worse, Al Gore Says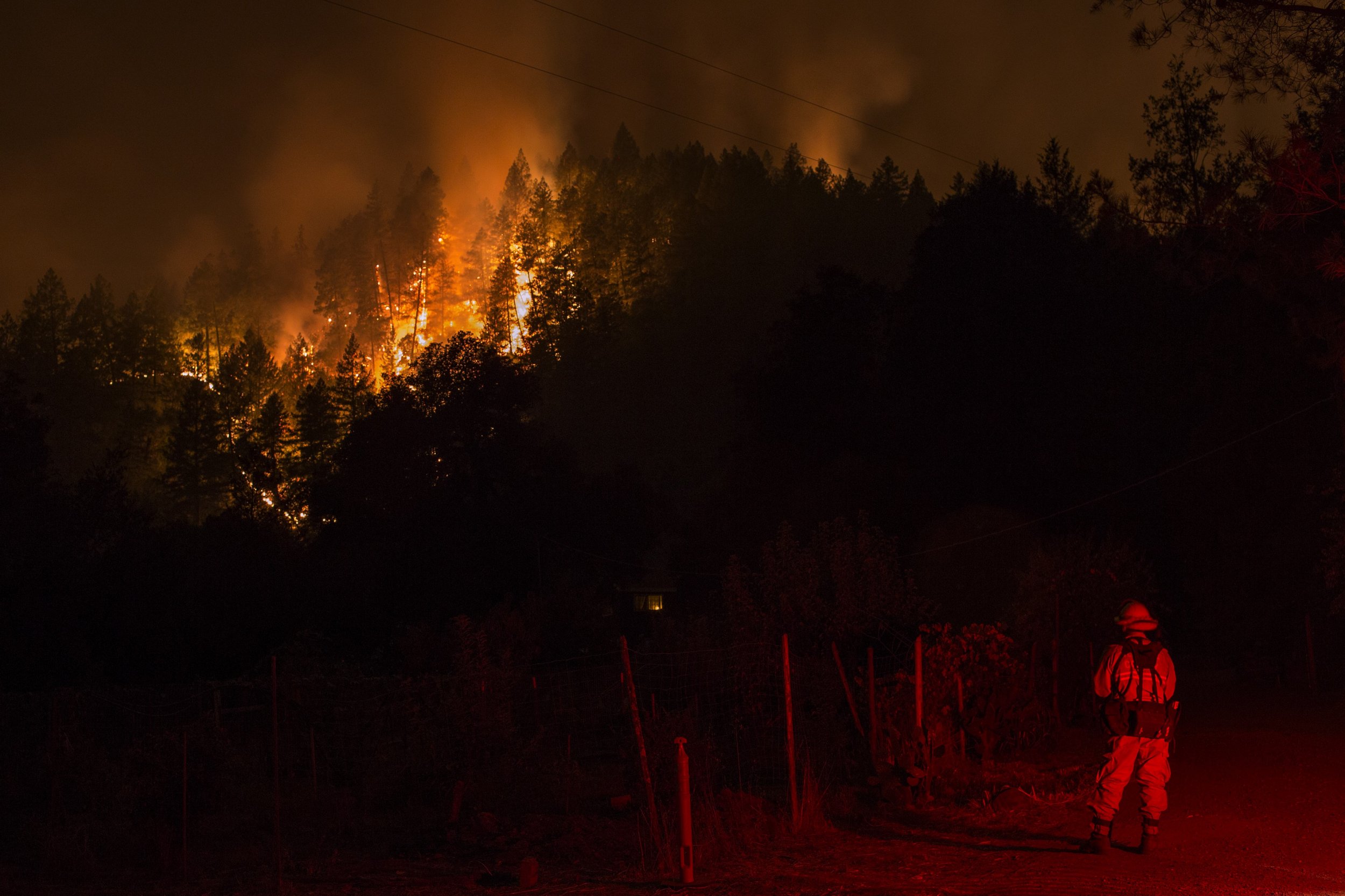 Former Vice President Al Gore addressed the crowd at the National Clean Energy Conference in Las Vegas, where he was joined by a group of environmental leaders who discussed the increasing concerns of global warming on our planet.
Though he said he's "extremely optimistic" about the increase in widespread support for renewable energy investments, he has great concern about the recent storms that hit the U.S and other regions across the globe, according to the Associated Press. The 9th annual conference comes during a time where ongoing wildfires are ripping through northern California, leaving at least 35 people dead across four counties.
"All over the West we're seeing these fires get much, much worse," said Gore, the Las Vegas Sunreports. "The underlying cause is the heat."
In particular, he blamed the reliance on fossil fuels for allowing hurricanes to get as destructive as they have been. "The heart of it is that we still depend on fossil fuels," he said.
He explained that as the Earth gets hotter, water evaporates, setting the stage for hurricanes to build up and cause droughts in some regions of the world. Although these changes don't directly cause the storms, most scientists agree that climate changes allow them to become more powerful than in years past.
"The most dangerous myth that we have bought into as a society is not the myth that climate isn't changing or that humans aren't responsible," Katharine Hayhoe, a climate scientist at Texas Tech University, told CNN, shortly after Hurricanes Harvey and Irma. "It's the myth that 'It doesn't matter to me.' And that's why this is absolutely the time to be talking about the way climate change amplifies or exacerbates these natural events. This brings it home."
Gore—who has warned of climate change for years and most recently in his documentary, An Inconvenient Sequel: Truth To Power—once posed three questions to Nevada U.S. Sen. Harry Reid, who he worked with in the U.S. House and Senate.
"Do we need to change? Can we change? And will we change?" Reid explained, during the conference. The answers should be 'yes,' he said.
However, some skeptics of climate change, including President Donald Trump, have failed to acknowledge global warming as fact, rather than a made-up concept "by and for the Chinese". In June, Trump said the U.S. will withdraw from the Paris agreement on climate change because it's bad for the economy. But, the first day this will be in effect may not be until the following presidential term, Gore noted.
On Thursday, Trump nominated Kathleen Hartnett White, who has doubted climate change, to serve as chair of the Council on Environmental Quality, The Washington Post reports.