Attorney Gloria Allred Places Ad on School Bus Driven Past Buckingham Palace Urging Prince Andrew To Speak With FBI in Epstein Case
A yellow school bus with a banner featuring Prince Andrew's face was driven past Buckingham Palace in a bid to persuade him to speak with the FBI about Jeffrey Epstein. The stunt, organized by attorney Gloria Allred who represents some of Epstein's victims, aimed to pressure Andrew to reveal what he may have known about the late convicted sex offender.
"If you see this man please ask him to call the FBI to answer their questions," the banner read.
Allred told Newsweek that she arranged the bus ad because Andrew has not responded to her many pleas to speak with the FBI and had not responded to a letter she sent him in December.
"I believe that victims have been denied justice in the case of Jeffrey Epstein," she said. "At the very least they deserve the truth. Prince Andrew could and should provide what he knows to the FBI, because they are still conducting an investigation into who may have conspired with Jeffrey Epstein to sex traffic underage girls to him."
She added: "He did not respond to my letter and as far as I know he did not respond to the U.S. attorney for the Southern District of New York who held a press conference recently and also urged Prince Andrew to speak with the FBI."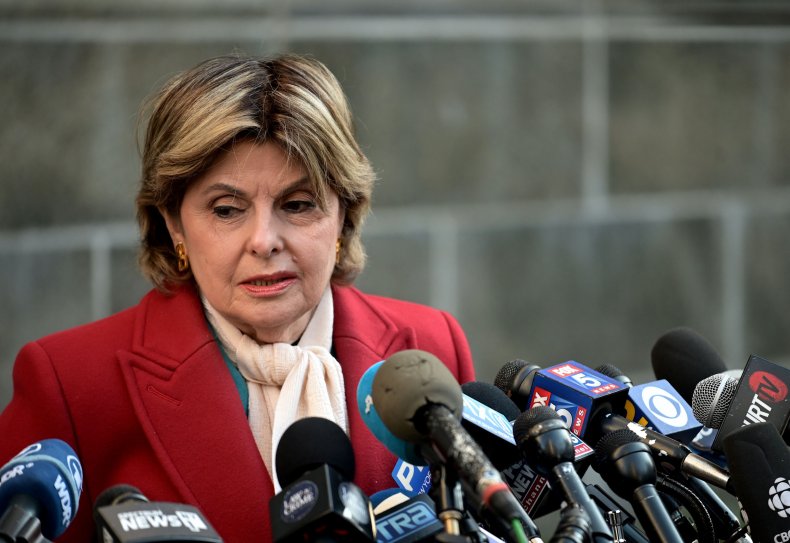 Allred also appealed to Andrew to share what he knows with the FBI during an impromptu news conference outside a court in New York City on Friday. "My clients deserve the truth," she said, according to The Guardian. "They have been denied justice so many times over so many years, and there will be no justice without the truth. And there will be no truth unless Prince Andrew stops hiding from the FBI and from the public. This is unacceptable."
She added: "I implore you, Prince Andrew. You must do the right thing and stop shaming your family–the Queen, your children. If you have done nothing wrong then just talk to the FBI."
Andrew stepped back from royal duties after an interview with BBC Newsnight in November in which he categorically denied having sex with a woman who claimed she was trafficked by Epstein as a teenager.
The interview sparked major backlash against the prince, with critics saying he showed a lack of empathy for Epstein's victims and didn't express regret over his ties with the disgraced billionaire financier.
In a statement issued on November 20 last year, Andrew said he would "help any appropriate law enforcement agency with their investigations."
But in January, U.S. Attorney Geoffrey Berman told reporters that Andrew has provided "zero cooperation" to the FBI and U.S. prosecutors seeking to speak with him about Epstein, who died in jail while awaiting trial of sex trafficking charges last year.
Andrew was reported to be "angry and bewildered" by the comments, with a source insisting to The Telegraph that he hadn't been approached by the FBI.
"The duke is more than happy to talk to the FBI but he hasn't been approached by them yet," the source told the newspaper. "He is angry about the way this is being portrayed and bewildered as to why this was said in New York."
Buckingham Palace declined to comment. The FBI has been contacted for additional comment.
This article has been updated with a statement from Allred.