Gloria Allred Requesting Bill Cosby Give Second Deposition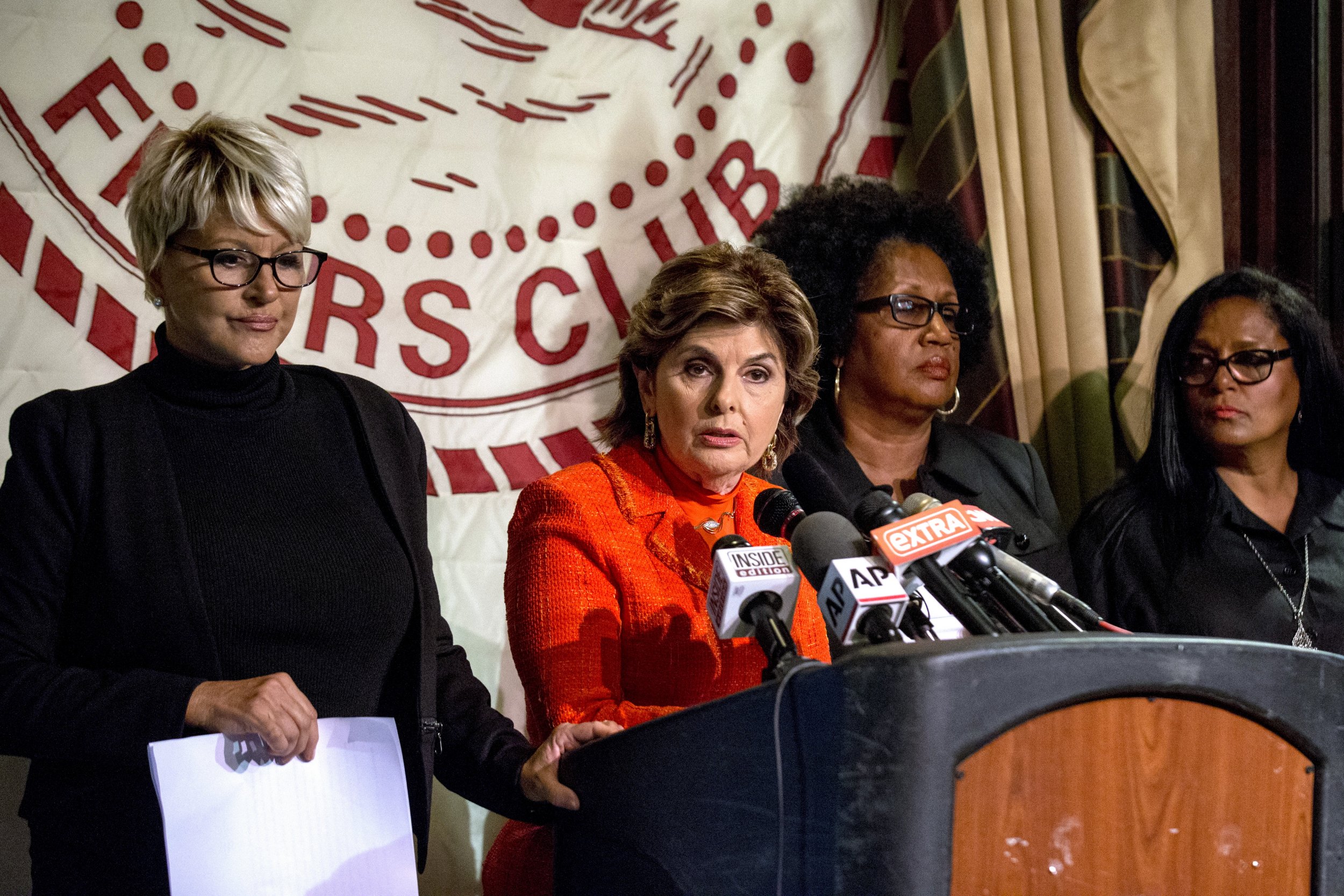 Bill Cosby, who has been accused of rape, sexual abuse and drugging by more than 30 women over a period of years, on Friday gave a seven-hour deposition for a lawsuit, according to WBZ.
The attorney Gloria Allred informed the media about his deposition and is requesting that Cosby give a second deposition. Allred has been representing Judy Huth, who says the comedian and actor sexually abused her at the Playboy Mansion in the 1970s, when she was 15 years old.
Huth is to be deposed on October 15. A protective order has been placed on both Huth and Cosby's testimonies until a hearing on December 22.
On Friday, federal judge Mark Mastroianni ruled that a defamation lawsuit against Cosby from three women claiming that he drugged and sexually assaulted them—Linda Traitz, Tamara Green and Therese Serignese—can move forward, according to CBS News. In the suit, the three claim Cosby's lawyers have not only denied their accusations with derogatory language, but have damaged their reputations.
Lawyers for Cosby say their accusations were "absurd fabrication" and "ridiculous claims," and asked Mastrioianni to drop the suit. He allowed it to proceed.
While Cosby isn't facing criminal charges thus far, three separate lawsuits have been filed against him.
Women have been coming out of the woodwork to tell stories about Cosby, especially following a New York magazine cover story that featured 35 accusers telling their stories about Cosby allegedly sexually abusing and/or raping them.