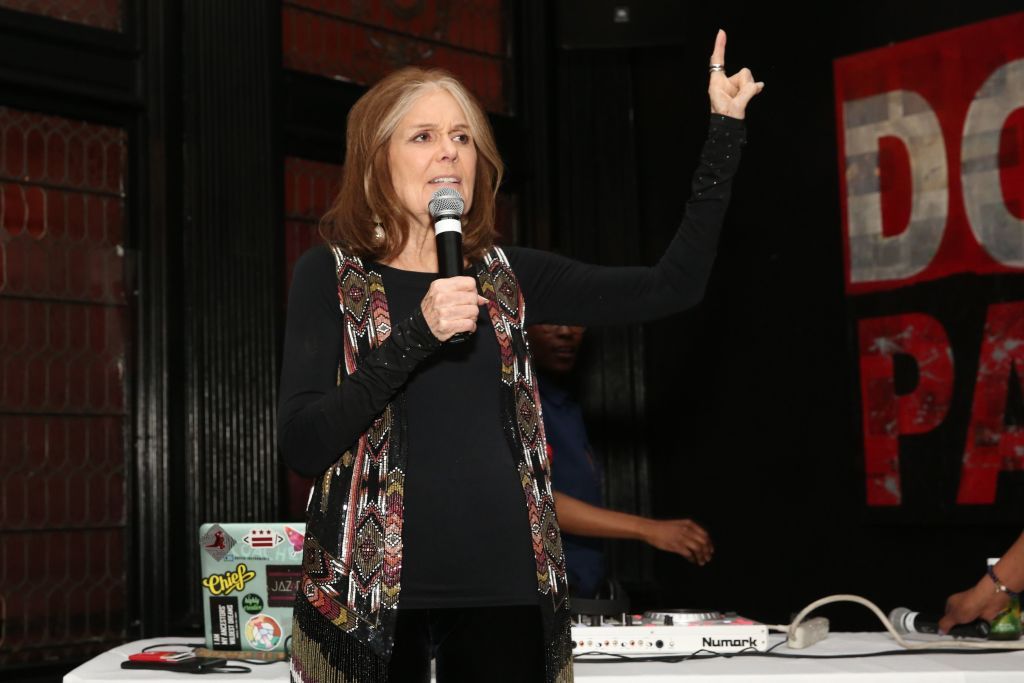 New York City Mayor and 2020 presidential candidate Bill de Blasio has had some trouble finding his footing amongst the ever-increasing Democratic primary field. He's currently polling at about 1 percent nationally with an 8 percent favorability rating.
But the progressive candidate has gained a surprising and powerful supporter. Gloria Steinem, feminist and political activist, said at a news conference Tuesday that de Blasio was "the only male human being" she would consider voting for in 2020.
"Mayor de Blasio is among my top four choices for president and the only male human being who is on that list," said Steinem at a conference promoting de Blasio's new proposal requiring companies in New York City to provide employees with two weeks of personal paid leave each year.
Steinem kept mum on her other three choices—there are six women candidates to choose from—but endorsed Hillary Clinton for president in 2016. She currently sits on de Blasio's Commission for Gender Equity and has praised de Blasio's paid family leave proposals in the past.
Mayor de Blasio, meanwhile, brushed off concerns about his likeability on CNN's State of the Union Sunday.
"I've built those very broad coalitions and folks had to have liked me to have made me mayor of New York City twice… I run the largest, toughest, most diverse city in America. I'm the chief executive of that city, and I've made things happen for working people," said de Blasio, citing his progressive policies like universal pre-K, paid sick leave and guaranteed health care.
"If I had believed the polls, listened to the polls in all my other elections, I might've just stayed home," continued de Blasio. "But it's not where you start, it's where you end. So much of the time, the polls don't tell us the truth. When people get to know you and see what you're about, that's what they respond to."
The New York mayor added that he understood President Donald Trump's game plan because he's "watched him for decades" and said that he is able to get "under his skin."
De Blasio has also attempted to set himself apart from the Democratic field by taking a stab at Vice President Joe Biden for his support of the 1994 federal crime bill. "The vice president and anyone else has to be accountable for every vote they take, and what's on their record, and I think that was a huge mistake," he said Sunday.
Trump, meanwhile, tweeted that de Blasio "is a JOKE, but if you like high taxes & crime, he's your man. NYC HATES HIM!"