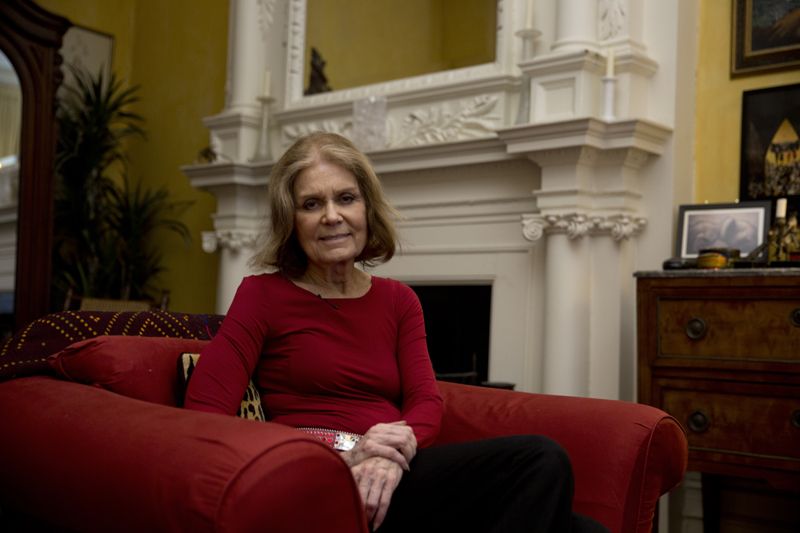 On International Women's Day, the feminist icon Gloria Steinem used social media to encourage participants in the A Day Without a Woman strike, even as her mind was focused on another problem.
Steinem has been increasingly turning her attention to the challenges facing women and girls around the world, specifically through her work with Camfed, an organizatithat helps girls and young women in rural Ghana, Malawi, Tanzania, Zambia and Zimbabwe receive an education. Alice Saisha, who at age 14 seemed destined for a dead-end life when she was set to be married off, is one of the girls Steinem has helped.
Saisha would have been among the six percent of girls in Zambia who are married by their 15th birthday, but then she got a scholarship and started going to school. Now 26, she mentors vulnerable girls—some as young as 10, and some who are also facing the prospect of being married off to older men.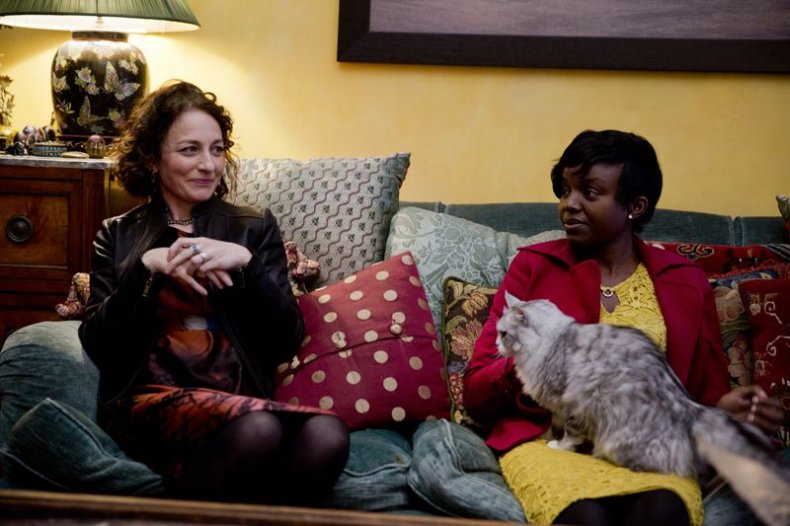 "For me, being destined as a child bride was traumatizing. I felt like my dreams were shattered, my doors of opportunity were closed," says Saisha. "Looking back and telling my story and knowing it makes an impact in another child's life is the positivity, a driving force for me. After I obtained an education it paved a way for my destiny."
Related: Gloria Steinem: International Women's Day highlights "a shared struggle"
Newsweek joined Saisha, Steinem and Camfed CEO Lucy Lake in Steinem's New York City home on International Women's Day. Throughout the day, women across the U.S. went on strike, or protested in other ways, against the state of women's right under President Donald Trump. We were gathered to talk about another important issue: how poverty robs girls of education, and so often results in child marriages. An estimated one in three girls around the world are married before they turn 18, according to Girls Not Brides.
"In rural areas, most girls do not have the voice to speak about some of the challenges they encounter," says Saisha, as Steinem's cat hops onto the sofa and curls into her lap. The high rates of child marriage are "not because the parents do not want to take the responsibility, it's because there's no funding, no finance to help cover such a cost."
Steinem highlights the role that men can play when it comes to women's rights, not only in countries like Zambia but in the U.S. "Men in Zambia could refuse to marry women who are too young and or not marrying out of their own free will. Men in other African countries are saying they will not only not insist upon female genital mutilation as a condition of marriage, but they won't accept it," she says.
In the United States, she says, men can help by "looking around where they work and comparing salaries and saying this isn't fair, or just the absence of women and the absence of women and men of color. If it doesn't look like the country where you are, there's probably something wrong."
Steinem also spoke about the Global Gag Rule reinstated by Trump, one of his first actions in office. Also known as the Mexico City Policy, the new and expanded order bans U.S. foreign aid from going to any organization that suggests abortion as a family planning option or that refers patients to facilities that perform abortions. No U.S. funding has been used for abortions since 1973.
Advocates say the order puts at risk the health of women around the world. The rule now extends to facilities that provide health services for HIV and AIDS.
"We, in the United States, owe an apology to the women of the world, and Africa especially, for electing an administration which has not only reinstituted the Mexico City Policy—which in the past has resulted in the death of a woman every five minutes because of illegal abortions and withdrawing U.S. funds from clinics," says Steinem. "Now it's extended to AIDS programs, so it will be a death in even less than five minutes. That is our shame here."
"The message is that the minority of people that voted for him—it was not a majority—came from very right-wing religious groups and right-to-life groups," she adds. "I don't think [Trump] believes it for a millisecond, but he was doing it to reward his constituency."
For women everywhere, including Saisha and the girls and young women she works with, reproductive rights and maintaining the ability to decide when and whether to have children "is actually the single biggest determinant of whether we're healthy or not, whether we're educated or not, whether we work outside the home or not, and how long we live," says Steinem.
She adds: "Just controlling our own physical selves and saying, 'Wait a minute, the power of the government stops at our skin,' is something that the women of Zambia and the women of the United States have in common."