The Glorious Days of Nora Ephron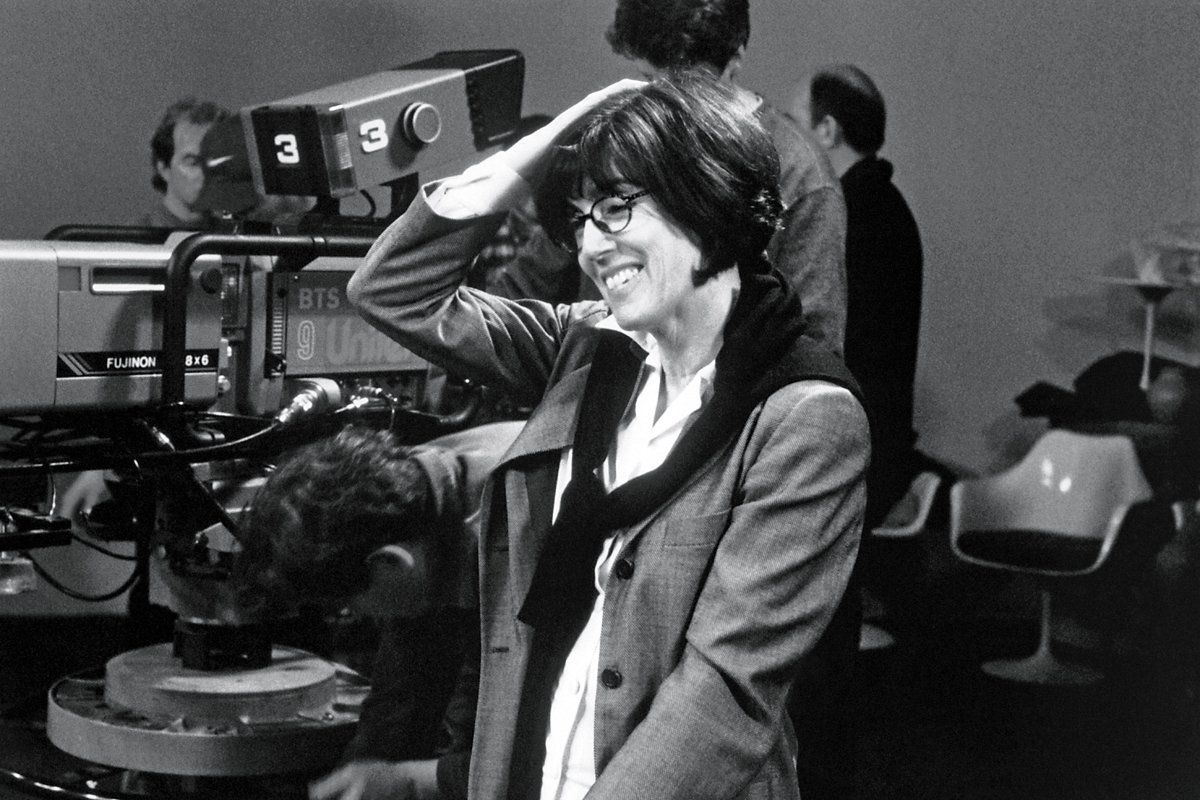 It came out of nowhere.
Late in the afternoon of Tuesday, June 26, the first reports began to circulate on the Internet. "Nora Ephron is gravely ill," reported New York magazine, "and is not expected to live through the night"—"which we know," it added in a caustic detail Ephron would have appreciated, "because Liz Smith pre-published her obituary," on wowOwow. At 5:09, still two hours premature, a new bulletin was issued: "Nora has died. She was 71." Within minutes, the ether was flooded with tweets, tumblr dispatches, Facebook entries, blogs. Soon would follow list upon list of "Favorite Nora Ephron Quotes" and "Most Memorable Movie Scenes" (Meg Ryan's canonical faked orgasm in When Harry Met Sally invariably at the top). The next day's front-page obituary in The New York Times, accompanied by a large color photograph, was "above the fold"—a subtle but significant distinction she would have appreciated.
Ephron once expressed her wish for her funeral: "I want everyone to be a basket case." They were. "I loved her to pieces, but I was too close to her to see how big she was," said The Washington Post columnist Richard Cohen, one of Ephron's closest friends (there were many "closest friends," but he really was one) for almost 40 years. "I've been getting emails from people who didn't even know her, but knew that I was a friend." Marie Brenner, another friend "from the beginning"—the early '70s, when legions of America's most talented young writers converged on New York—overheard a young woman walking down Lexington Avenue say on her cellphone: "I feel so terrible, and I didn't even know her."
The best way to handle this would have been just to deal. "I got the news very late," said Meryl Streep, who appeared in three of Ephron's films. "I started to clean and make dinner. There are female activities that make things OK—'and now the next minute you'll do this and everyone has to eat—and that's how you get through the day.'" Parsing a major theme in Ephron's life, she added: "That's what recipes were to Nora."
At this point, Ephron might have said, "Do you really believe"—a trademark challenge—"I'm that important? It's very, very sad that I'm dead, but it's not some earth-shattering event." And she would have been turned off by the "Nora and me" anecdotes pouring onto the Internet from anyone who ever had the tiniest cameo role in her life—like Elizabeth Wurtzel, who scanned and posted a letter Ephron had written her declining to supply a blurb for Prozac Nation (though the rest of us should be secretly glad because it's funny): "I don't give quotes, took myself out of the quote business years ago when my veterinarian wrote a book and asked for a quote." Then the generous deflection of her own barb: "Not to link you with my vet."
And yet Ephron's death was some earth-shattering event. It was more than just a death (which is enough of a problem as it is). She was so many things to so many people in so many worlds: a screenwriter, journalist, playwright, novelist, director, mother, "food person"; and, perhaps more than any of these, friend. At the memorial service for Alice Trillin, along with her husband, the writer Calvin Trillin, another (genuine) closest friend, Ephron described Trillin's numerous mourners as "anyone she loved, or liked, or knew, or didn't quite know but knew somebody who did, or didn't know from a hole in the wall but had just gotten a telephone call from because they'd found the number in the telephone book." Ephron's own phone number was in the Manhattan phone book; she might have been the most famous person to be listed since W.H. Auden.
That virtually no one in her circle was even aware she had been ill for six years made the whole thing worse. Only her husband, Nicholas Pileggi, screenwriter and author of Wiseguy (the basis for the movie Goodfellas); her two sons, Max and Jacob (a contributor to Newsweek and The Daily Beast); and a handful of, yes, close friends, knew that six years earlier she had been diagnosed with "a rare auto-immune disease." There were clues. Ephron's last book, I Remember Nothing, a collection of essays published in 2010, ends with a list, "What I Will Miss." (Among the most endearing: "Coming over the bridge to Manhattan.") Then there's the last line of her acknowledgments: "And also, of course, my doctors." But who was looking for clues?
Bafflingly productive, she was working up until the end. Two weeks before her death, Ephron put in a long session from her hospital bed with the producer Scott Rudin on a show about bankers for HBO; she had just finished work on a play about the New York Daily News columnist Mike McAlary, who had broken the Abner Louima story and won a Pulitzer Prize just months before his death of colon cancer at the age of 41. (Tom Hanks has signed to star.) She was also in the middle of a screenplay, Lost in Austen, about a woman who finds herself transported back to the world of Pride and Prejudice, "cockblocking" Elizabeth Bennet.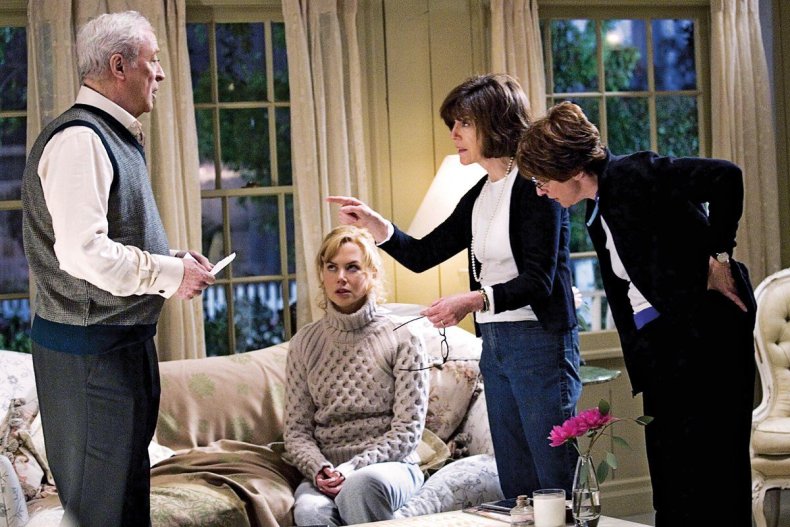 You could say Ephron had come a long way, and she had: anyone who has been nominated three times for the Academy Award for Best Original Screenplay (Silkwood, When Harry Met Sally, Sleepless in Seattle), a Drama Desk Award (Love, Loss, and What I Wore), and a collection of essays that topped The New York Times bestseller list (I Feel Bad About My Neck) has come a long way from somewhere. But if, late at night on some cable-TV station, you should happen to catch a rerun of Take Her, She's Mine, the movie her screenwriter parents wrote about an 18-year-old girl on her way to college in the East—"a living, breathing invitation to trouble in the shape of what I've sometimes heard described as a dish," drawls Jimmy Stewart, who plays the father of the unruly teenager played by Sandra Dee—you might recognize the author at an early age.
Henry Ephron and Phoebe Wolkind were "in the business"—insider parlance for the film industry. They were "glamorous and Hollywoody," recalls Annie Navasky, who met Ephron at Wellesley. Their Spanish-style home in Beverly Hills was a screenwriter salon. Nora was the oldest of the four Ephron girls: Delia, who would become her co-writer on various projects for life; Amy, also a writer (her novel A Cup of Tea spent 37 weeks on the Los Angeles Times bestseller list); and Hallie, also a writer (her mystery novel Never Tell a Lie was made into a Lifetime movie).
"It was too good to last," Ephron recalled, and it didn't. By the time she was 15 her parents were certified alcoholics. Phoebe died of cirrhosis at the age of 57; Henry was in and out of mental institutions for years. Hanging Up, the 2000 film co-written and produced by Delia, with Meg Ryan, Diane Keaton, and Lisa Kudrow as blond stand-ins for three of the Jewish Ephron sisters (why no fourth?), is a tough filmic portrait of the clan. Walter Matthau played the demented father, and it wasn't pretty to watch. "Everything is copy," Phoebe Wolkind told her daughter. "Take notes," she instructed from her deathbed. The daughter listened.
But did the parents? There are mournful notes in Ephron's work, somber chords amid the peals of laughter. In one of her autobiographical essays, she lets slip that her mother never taught her how to dress: "It's one of the things I feel sad about. She just said, 'Go to Saks and charge it there.'" Domesticity wasn't high on the list of things to care about. Calvin Trillin notes with characteristic acerbity: "Her mother had this famous chili that turned out to be from Chasen's."
"My daughters left me," says Matthau in the movie. "They went to New York. Girls are treacherous." The second part, at least, is true. In an article for New York magazine, "My First New York," Ephron claimed to have known since she was 5 years old that she was headed for Manhattan: "I thought it was going to be the most exciting, magical, fraught-with-possibility place that you would ever live in; a place where, if you really wanted something, you might be able to get it, a place where I'd be surrounded by people I was dying to be with. And I turned out to be right."
She arrived in the summer of 1962, the day she graduated from Wellesley. She had found a job by going to an employment agency and announcing that she wanted to be a journalist; the man who interviewed her explained that women didn't write at Newsweek: "It never crossed my mind to object or to say, 'You're going to turn out to be wrong about me.'" She started out as a "mail girl" making $55 a week—though it wasn't long before she ended up as assistant to Osborn Elliott, the editor in chief.
A year later, during the newspaper strike of 1963, she wrote a parody of the New York Post's society columnist Leonard Lyons for Monocle, a satirical journal edited by Victor Navasky; he was putting together a parody issue called The New York Pest. Dorothy Schiff, the Post's owner, thought it was a riot (which it was) and hired her: "I felt that I'd achieved my life's ambition and I was only 21."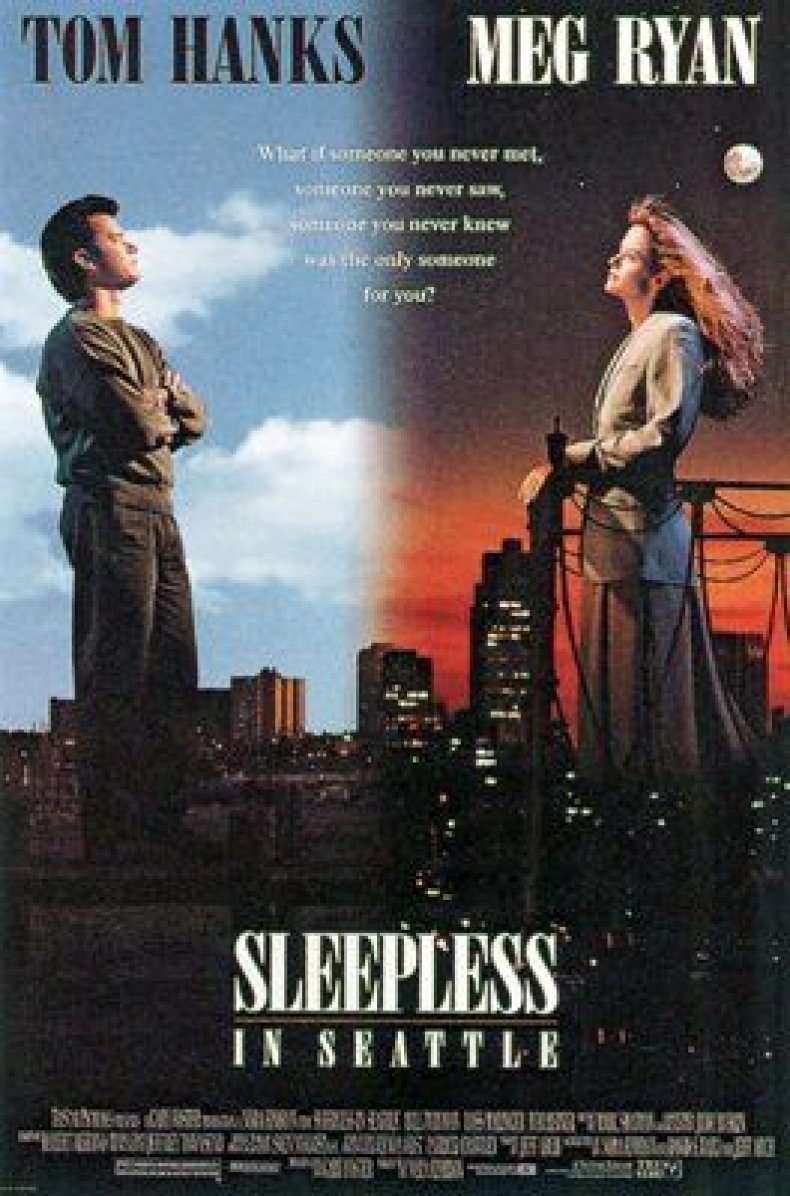 A Zelig-like correspondent, Ephron covered the Beatles' arrival in New York and the Senate campaign of Robert F. Kennedy; her profile of Johnny Carson provided the material for her first book, and now ... Here's Johnny!, Annie Navasky remembers: "Nora called me up and asked me who she should dedicate it to. I said I'd love to have a book dedicated to me"—thus the mention on the acknowledgments page of "Anne Navasky for wanting to be acknowledged."
By the late '60s, Ephron had begun to make a name for herself as a writer for Esquire and New York; her mammary-challenged lament, "A Few Words About Breasts," refined—no, invented—a new genre, the self-deprecatory essay that means it. In 1976, newly divorced from Dan Greenburg (How to Be a Jewish Mother), she married Carl Bernstein, who with Bob Woodward had brought down Nixon over Watergate.
Ephron and Bernstein were the perfect power couple. But she hated Washington, where all anyone talked about was politics (also, it was too goyishe); and Bernstein had fidelity issues. "Carl would make passes at women at our parties and I would remonstrate with him," recalls Liz Smith, who often had the couple over to her Sagaponack, N.Y., home. When Ephron, seven months pregnant with their second child, found out that Bernstein was having an affair with Margaret Jay, the wife of British ambassador to the United States Peter Jay, she walked out. "She was beside herself about Carl," says Annie Navasky. "She had to get out of the marriage, get back to New York. It was scary and sad for her."
Out of this domestic catastrophe would emerge Ephron's breakout book, Heartburn, and, eventually, the breakout film she wrote, featuring Meryl Streep as Ephron and Jack Nicholson as the philandering Bernstein. The "novel"—it stuck pretty close to the facts—was a masterpiece of literary revenge. Ephron depicted Jay's feet as "splayed"—the kind of pitiless physical observation that made her such a dangerous writer. "The fact of the matter is," observes Amanda "Binky" Urban, Ephron's longtime agent, "at the end of the day, all we're going to remember about Margaret Jay is that she had splayed feet."
Heartburn is, among other things, a vindication of Ephron's oft-cited advice to women: "Be the heroine of your own story, not the victim." Her attitude toward feminism was just like her: she lined up on the right (that is to say, the correct) side, signing a pro-abortion-rights manifesto in Ms. and attending empowerment conferences. But she was hardly doctrinaire. When Marie Brenner reported that she was pregnant, Ephron called up and said, "No breast-feeding! It will ruin the shape of your breasts. It's the anti-working-woman breast-milk mafia who are behind this."
After the spectacular marital fireworks recounted with such bitter zest in Heartburn, she lucked out with Nick Pileggi, a man fabled for having no enemies (except for maybe some of the goons and stooges who populate his books, and probably not even them). None of the 40 guests present at the nuptials in their home realized that the dinner party they thought they'd been invited to was in fact a wedding until a judge arrived to perform the ceremony. His main qualification, Ephron said, was that he wasn't going to stay for dinner.
It's a truism that you can never know what goes on in someone else's marriage, but theirs was by all accounts ideal. "Are you guys as happy a couple as you appear to be?" a friend once asked: "Without missing a beat, she looked me straight in the eye and said, 'No, we're happier.'"
The kitchen was Ephron's temple. "I don't think any day is worth living without thinking about what you're going to eat at all times," was a familiar axiom. And she made it her mission that everyone else should think about it, too. She once gave Meryl Streep "an itty-bitty binder" with recipes: "They weren't all great. Sometimes she just relied on Campbell's canned mushroom soup." She was modest about her culinary prowess. One of the recipes she passed on to Streep was "A Very Disgusting Chicken Dish Popular in Miami" that required dumping a jar of apricot jam over the bird and putting it in the oven for three and a half hours.
What mattered more than the food was getting things right. At the house in Bridgehampton, she installed a 60-inch round table that encouraged guests to join in a single conversation. Entertainment and work received the same meticulous attention. "She hosted a movie set the way she hosted a dinner party," says Meg Ryan.
Her mastery of life was general. "She was the maven of mavenhood," says Calvin Trillin: "She was absolutely certain where the best strudel was and the best gynecologist. She would redecorate your apartment verbally: 'You'll have to get rid of that.'" She was obsessed with parlor games. She was adept at poker. She played charades with fiendish energy.
She learned to become a director the way she did everything: by close study. When she decided she wanted to make films, she consulted Mike Nichols and Sidney Lumet. "She had a put-together spine of tensile strength," recalls Streep of her style as a director. "She would wave her arms airily in front of her, like a girl, gracefully. You were manipulated into doing what she wanted. It's very hard to hide the sweat. For Nora, working on the set was like having some people over and if there's some time here's what we'll do." She could be stubborn. "Sometimes tension arose on the set," admits Ryan. "She could be prickly. She was very convinced that she was right, and she was most of the time, but not all of the time."
When Harry Met Sally and Sleepless in Seattle are part of American film iconography, and Ephron's last feature, Julie and Julia, will be when her legacy gets put in order. (Who can ever forget Meryl Streep as the tottering, absurdly tall Julia Child?) But there were duds, too. Michael (John Travolta as an ill-behaved angel who comes down to earth), and Bewitched (Will Ferrell as a narcissistic movie star) both bombed. She was more failure-haunted than she let on. "Success comes and goes," she said. "Your flops stay with you for life. "
Her rise to stardom was accomplished without fanfare. Arrogance never became part of her makeup no matter how high she rose. The only adjustment she made was moving from the Apthorp, an Upper West Side fortress notable for its immense rooms and rent-controlled status, to an apartment on the East Side—and even that migration was tinged with irony. "I made a religion of my neighborhood, and then abandoned it," she liked to say.
One of the insufficiently appreciated themes of Ephron's life was her role as a mentor to young women of promise. (Men were seldom singled out for creative nurturing; maybe she felt they didn't need it as much.) The way she got in touch with Lena Dunham, the writer/director/star of Girls, was typical. In March 2011, after her film Tiny Furniture came out, Dunham recalled in a much-talked-about blog for The New Yorker, she received "a short, perfect email" inviting her to lunch. Dunham was stunned: This Is My Life, an early Ephron film, was "the movie that made me want to make movies."
Another protégée was Meghan Daum, who published her first essay collection when she was 30. Fending off a blurb request with her "my veterinarian wrote a book" line, Ephron invited Daum to lunch. "She was an artist, but she didn't have an artistic temperament," says Daum. "She was just a sane, competent person who happened to be an artist, totally grounded. She taught me that you didn't have to be a neurotic New York intellectual—'You're going to suffer and be insufferable.' It's OK to have lunch, have nice clothes, to know the best dry-cleaner."
She befriended Deborah Copaken Kogan after reading Shutter Babe, Kogan's account of being a wartime photographer: "She just called up and said, 'I want to be your friend.'" When Kogan had an unexpected pregnancy at 40 and was confined to bed for six weeks, Ephron announced that she was hosting a dinner party chez Kogan: "She showed up at my apartment with a dozen lobsters from Citarella and a dozen friends; set my table, served a pie she'd spent all day baking; then went into the kitchen and did the dishes."
She had a genius for empathy. I Feel Bad About My Neck, her witty, forlorn dirge about the pain of aging, resonated deeply. "Women would come up to her on the street," recalls Amanda Urban, "lift up their necks with their fingers, and ask if they needed face-lifts." The inevitable decrepitude of the female body was no joke. "Oh, the necks," she wrote with incantatory fervor: "There are chicken necks. There are turkey gobbler necks. There are elephant necks. There are necks with wattles and necks with creases that are on the verge of becoming wattles." There was more about necks. It was both funny and not funny at all.
In the last weeks of Ephron's life "she looked great," so many of her friends recall. But on the Internet a photograph appeared that was like no other: death-haunted, face thinned, the sharp distinctive chin rounded out. "This was a recurrence of a dramatically different order," says one of them. "She dropped off the map for four or five weeks; phone calls weren't returned." Victor and Annie Navasky were also concerned: "We knew she had gone into the hospital, and that she had some kind of auto-immune disease. It was a gift to her friends. She didn't want to be a burden."
Why did she keep her illness a secret? "You don't want to be the sick person," says Mortimer Zuckerman, the real-estate developer and owner of the New York Daily News, who dated Ephron in the 1970s and remained her close friend until the end. "She didn't want people feeling sorry for her because she was sick." As Meg Ryan says in When Harry Met Sally, "You don't have to tell everybody everything that's going on the minute it's going on."
Whether the world knew or not, "it was always there, a sword over her head," says one of the few friends who did know. "But it was private. She didn't want a lot of fuss made; it would be enervating and distracting. She wanted to work." The friend paused. "She was brave."
Toward the end of I Remember Nothing, Ephron goes on a beautiful riff about how much she loved summers in the Hamptons, when the geese would arrive and fly overhead in formation, "their wings beating the air in a series of heart-stopping whooshes." But then the kids grew up, and it was just Nick and Nora—how cool are those two names together, like the title of an old movie classic: Nick and Nora—and the geese flying overhead "became a sign not just that summer would come to an end, but that so would everything else." So Nick and Nora stopped going out to the Hamptons and began spending their summers in Los Angeles, "where there are hummingbirds and I love to watch them because they're so busy getting the most out of life."
"Everyone should live to be 85 and then die peacefully," Ephron emailed Deborah Kogan after learning that her father was dying of pancreatic cancer, "and it is just so sad when things don't work out that way."
Editor's Note: This story previously incorrectly stated that Nora Ephron and Nicholas Pileggi were married in Bridgehampton. It also previously stated that Nora Ephron had both written and directed Heartburn but Mike Nicholas was the director. We regret the errors.