Glove of Empress Assassinated With a Needle Sells for Fortune
A glove worn by Empress Elisabeth "Sisi" of Austria on the day she was assassinated was sold by auction house Hermann Historica for 66,000 euros ($74,368).
Elisabeth (1837–1898), who was also Queen of Hungary by marriage, was killed on Sept. 10, 1898, in Geneva by Italian anarchist Luigi Lucheni, 25, who stabbed her with a sharpened needle while pretending to stumble past her.
The empress had been wearing black silk gloves, the right-hand one of which was auctioned in Munich, Germany, Nov. 22-26.
"Empress Elisabeth of Austria adorned herself with the finest jewelry and the finest clothes," the auction house said in a statement.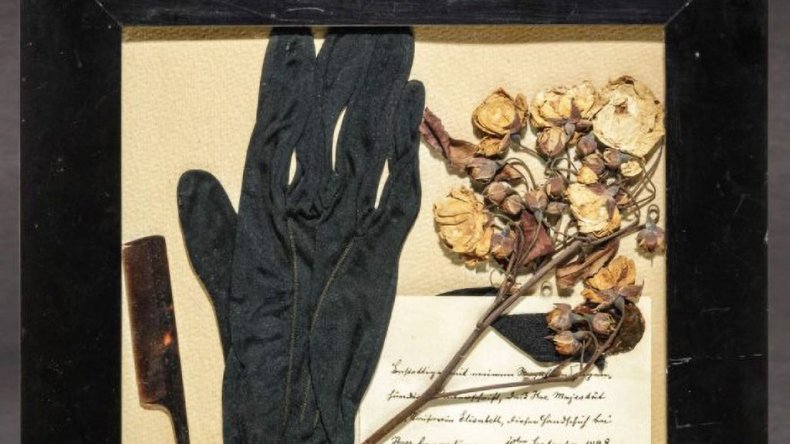 "Lot 3138" was described as "the right-hand black silk glove worn by the Empress on the day of her brutal assassination in 1898." It had a starting price of 12,000 euros ($13,500).
"Truly of the greatest historical significance, it would be the absolute highlight in any collection relating to Empress Elisabeth," the auction house said.
The authenticity of the glove was reportedly confirmed by a letter written by the count, in which he wrote: "With my seal and handwritten signature that Her Majesty the Empress Elisabeth had this glove on her hand when she was murdered on September 10th, 1898 and that I personally pulled the glove off the dead body and kept it as a memento."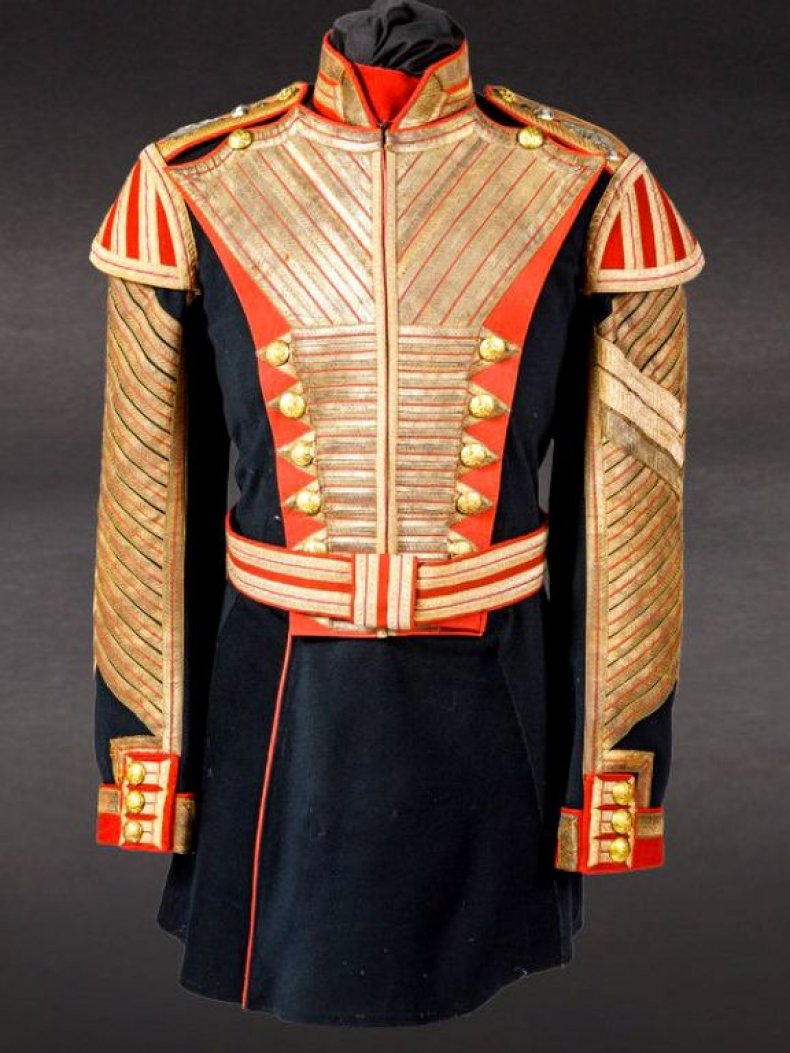 "Empress Elisabeth of Austria, beloved all over the world, had a penchant for a different type of decoration, namely precious jewels and the finest gowns," the auction house said. "So, once again, Sisi fans will be rejoicing at the objects in this auction. In addition to an elegant summer dress in white silk (guide price 10,000 Euros [$11,262]), a pair of exquisite, dainty slippers set with rhinestones in a heart shape, is expected to fetch 2,500 euros [$2,800]."
The autumn auction included nearly 900 lots ranging from arts and crafts to weapons and armor, along with other antiques. Items up for auction included the "Prince of Orange as Cupid" oil painting on oak by Nicolas Maes, who was a disciple of Rembrandt.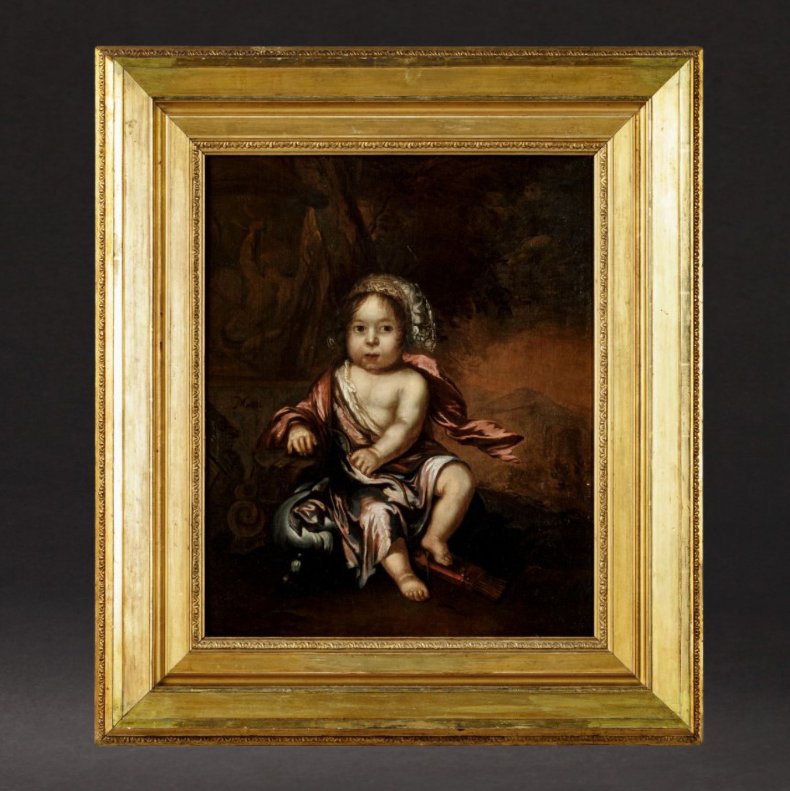 There was also "a particularly beautiful example, namely the rarest uniform of a drummer in the imperial army in Russia around 1906," the auction house said. "The gold trim as well as the red overlays and advances stand out very effectively from the dark basic cloth." Its starting price was listed as 6,000 euros ($6,700).
There was also a "particularly splendid brush storage vessel" from the Meji period (1868 to 1912) of Japan up for auction.
"Created from a sturdy piece of an elephant's tusk and wonderfully decorated with many layers of finely decorated gold lacquer, it once pleased the eye of the calligrapher and today that of every art connoisseur," the auction house said. The starting price was listed at 2,800 euros ($3,100).
This story was provided to Newsweek by Zenger News.