'GLOW' Star Britt Baron Gets Unmasked (Emotionally) In Season 2
Britt Baron's experience filming the first season of GLOW mirrored that of her character Justine. Both were new. (Britt was the last one cast, and had only 48 hours to prepare.) Both didn't know anyone else in GLOW. And both shared Justine's shocking secret: she was promoter Sam Silvia's (Marc Maron) daughter.
"In season 1, she's wearing a mask. She's acting tough and lied about her age. She's completely concealing her identity and trying to keep the rest of the girls away," Baron told Newsweek. "In the second season, it was such a gift to be able to explore who Justine really is at the core. It's really important to see Justine's softer side and show she's not as tough as she pretends to be. She's there because she's desperately wanting a relationship with her father."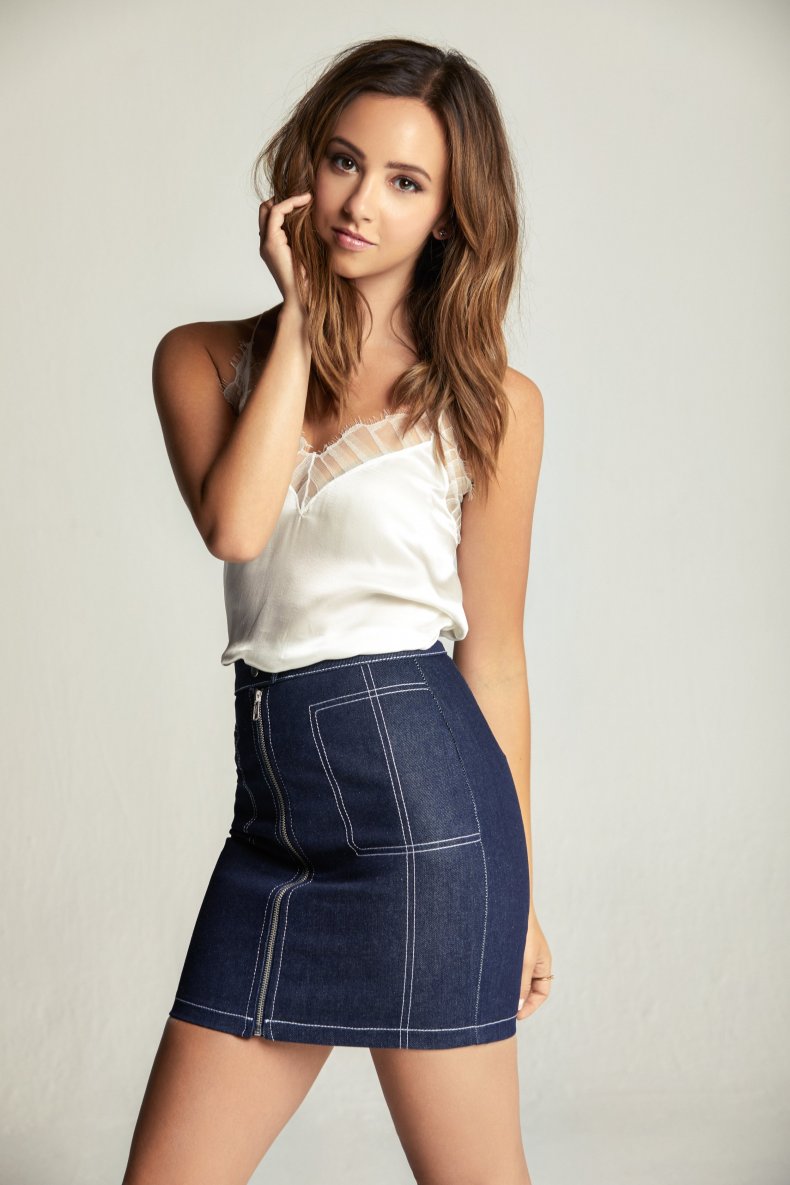 She said her character's transition this season allowed her to play around more on set, free from her constant brooding. "As an actor, it was a fun experience because season 2 is totally different for her," Baron said. "There's a lot of comedy and a lot of heart in her scenes this year."
Despite normally being terrible at keeping secrets, the truth behind Justine being Sam's daughter was only known to Baron and the writers. "Everyone was kept out, including Marc," she said.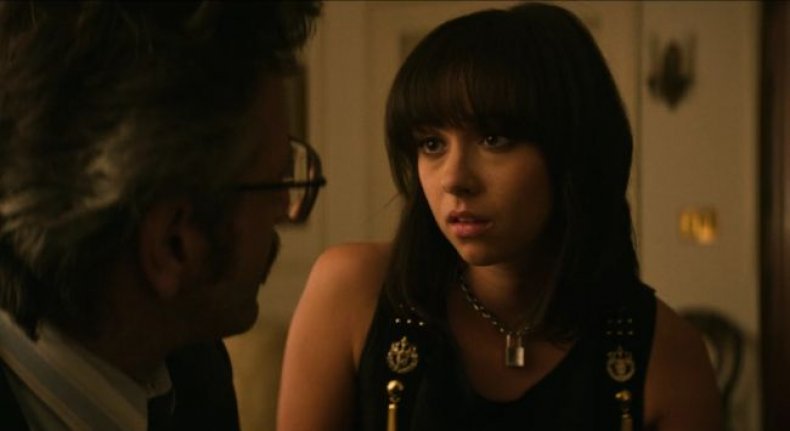 When it came time to shoot the scene, the atmosphere was vastly different to a normal GLOW shoot. This was mostly due to the fact that a dozen other actresses weren't involved. "It's a different environment without all the other girls. It's much more quiet. There's only two cast chairs instead of twenty," Baron said. "It felt so different, but it felt right for being a pivotal scene."
A background in theater helped Baron land the role of Justine, even though she had no knowledge of pro wrestling prior to filming the first season. "During the audition, we were asked to cut wrestling monologues in our characters and I was asked to improvise," she said. "All the other auditions at the time were asking me to talk really quietly and don't do too much, so I was really excited for the opportunity. I kind of performed it like I was on stage. You get to play to these huge crowds and play these crazy characters."
Baron says learning how to wrestle for the first season was challenging, and was made especially difficult due to being unfamiliar with her costars. Of course, falling flat on your face 20 or 30 times before perfecting a move doesn't help either. Thankfully, that all changed in the ramp up for the second season.
"For Season 2 we already knew each other and were comfortable with each other. There was trust already built," Baron said. "We had such a base knowledge. It's kind of like getting back on a bike."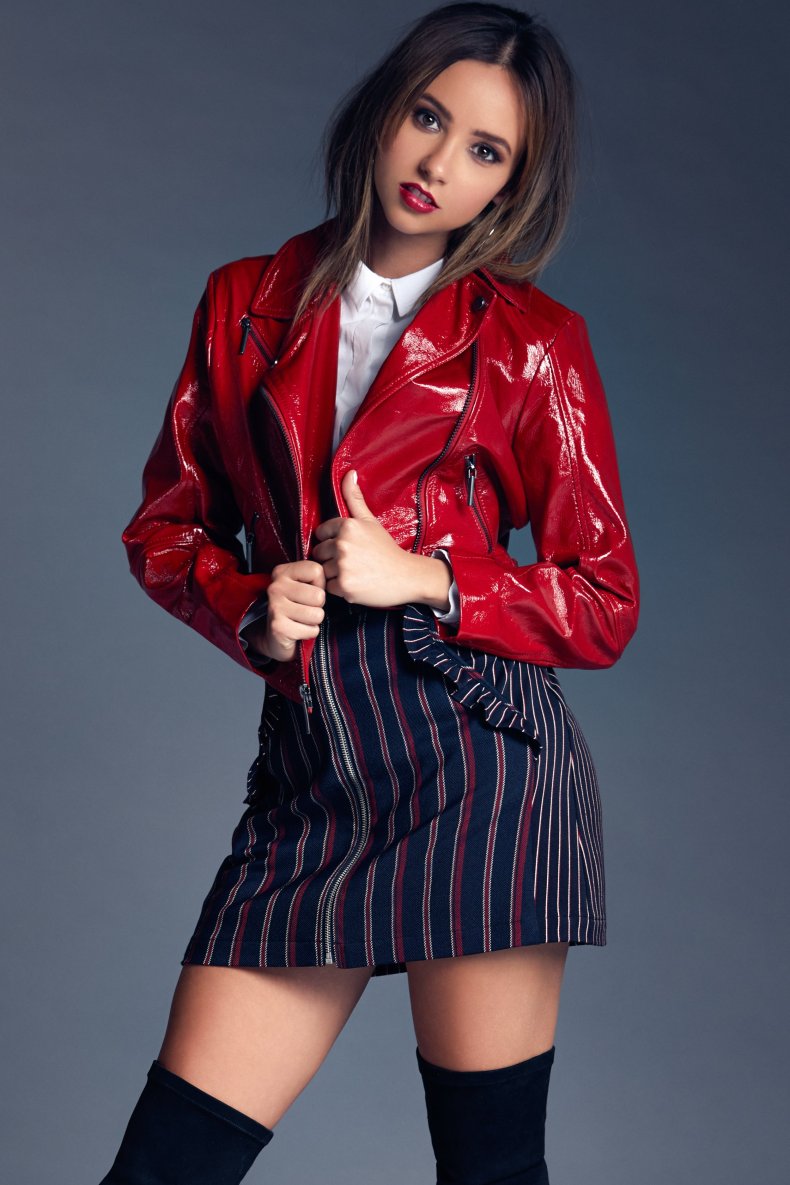 Also returning for GLOW Season 2 is wrestling trainer Chavo Guerrero, who helped Baron learn more about the art of wrestling. Growing up, she wasn't a fan, or even allowed to watch wrestling on TV. After working with Guerrero, Baron might not get as defensive as the late Vader did, but has great respect for the craft. "When people say 'wrestling is fake.' I now lose my mind," she said. "You can't fake flip yourself. Those are real moves, you're just doing them safely."
Along with a love of wrestling, Baron and her costars also developed close bonds with each other on set. The group kept in touch daily, and were excited to start filming for the second season. "It seriously feels like going back to camp or going back to school after summer vacation. You're ecstatic," said Baron.
While it was initially intimidating to work with a cast that's mostly women, Baron said there's something special about the group that makes them feel more like family. "I think sometimes women are brought up to look at each other as competition, there can be a lot of passive aggressiveness," she said. "It's not like that at all [with GLOW]. I think we complement each other and support each other. It's a bunch of goofy girls that are so happy to be there."
The women even showed up to the wrestling matches they weren't participants in to cheer each other on. "We've made up a thousand different songs and sayings and inside jokes," Baron said. "I think when you're in 80s crazy spandex, and I have a mohawk sometimes, it's like a circus. It's so silly and fun. It's a dream environment. I don't know what I did to deserve this wonderful cast and crew."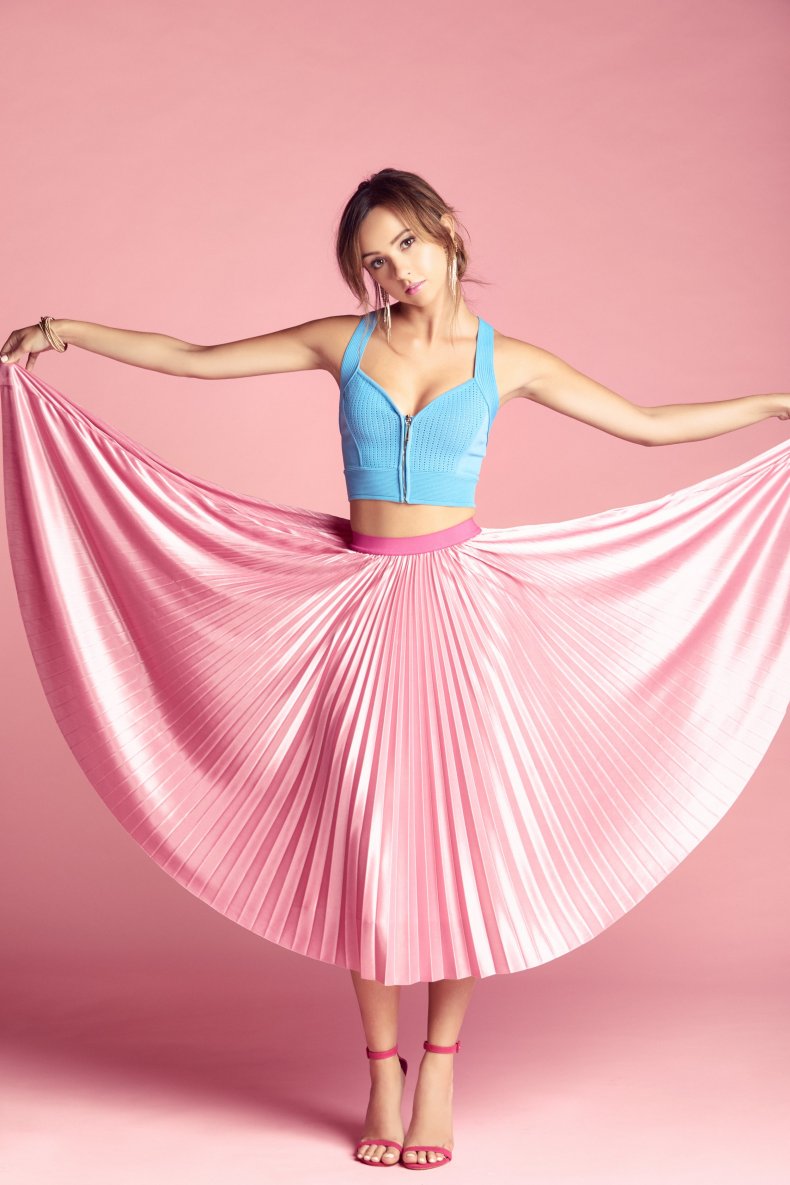 Ultimately, Baron can't believe how lucky she is to have ended up working on GLOW. "Before starting GLOW I would have been excited to be cast on any show," she said. "To be cast on a show that I'm proud of, genuinely believe in, and would have watched regardless of if I was on it or not? That is such a blessing."
GLOW Season 2 is now streaming on Netflix. For more GLOW interviews, be sure to check out our talk with the Beatdown Biddies, as well as a solo interview with Rebekka Johnson.