GM Airbag Recall: How to Check if Your Car Is Part of 6 Million General Motors Vehicles Pulled Over Faulty Takata Airbags
The National Highway Traffic Safety Administration (NHSTA) announced on Monday that General Motors must recall 5.9 million vehicles, after the safety administration denied the company's petition to avoid the callback.
"NHTSA has denied General Motors' petition for inconsequentiality regarding Takata air bags, which will compel GM to recall and repair passenger air bags in approximately 5.9 million vehicles," the agency told Newsweek via email. "All Takata phase-stabilized ammonium nitrate (PSAN) inflators without a desiccant are under recall."
According to the email, GM must recall trucks and SUVs made between 2007 and 2014 as they "are at risk of the same type of explosion after long-term exposure to high heat and humidity as other recalled Takata inflators."
Drivers who want to check if their vehicle has been recalled can visit the NHSTA recall page, found here.
On the page, they'll be prompted to enter their 17-digit vehicle identification number, or VIN.
To find it, the NHSTA page says, "Look on the lower left of your car's windshield...Your VIN is also located on your car's registration card, and it may be shown on your insurance card."
Once the VIN number is entered, drivers will be able to find out if their vehicle was involved in the recall.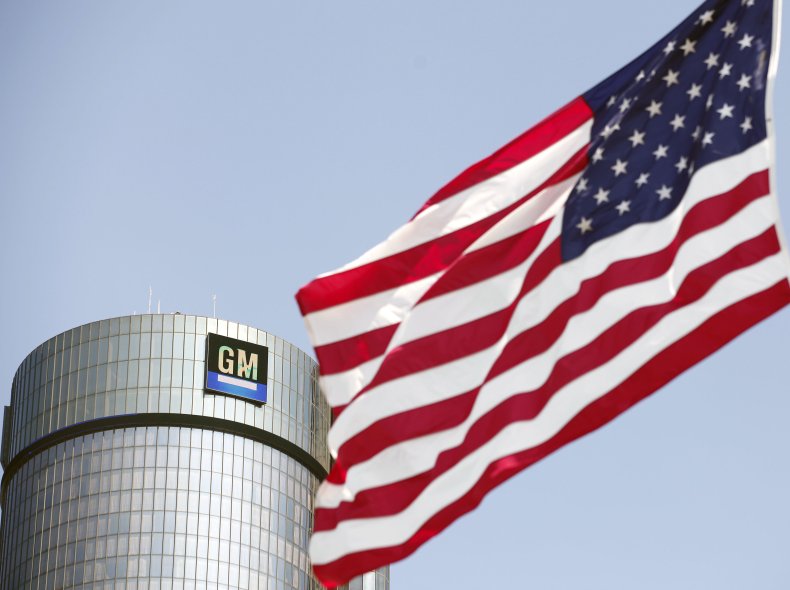 GM urged the administration to avoid a recall several times dating back to 2016, saying that the measure was unnecessary because the airbags did not cause a safety risk.
The company directed Newsweek to a press release where it stated that it still believes "a recall of these vehicles is not warranted based on the factual and scientific record" but that "will abide by NHTSA's decision and begin taking the necessary steps."
The AP also reported that in securities filings, GM estimated that it would cost around $1.2 billion to replace the airbag inflators it previously avoided fixing.
The agency wrote:
The recalls are due to a design defect, whereby the propellant used in Takata's airbag inflators degrades after long-term exposure to high humidity and temperature cycling. During air bag deployment, this propellant degradation can cause the inflator to over-pressurize, causing sharp metal fragments (like shrapnel) to penetrate the air bag and enter the vehicle compartment. To date, these rupturing Takata inflators have resulted in the deaths of 18 people across the United States and hundreds of injuries, including lacerations and other serious consequences to occupants' face, neck, and chest areas.
Updated November 23, 11:58 a.m. ET, to include a response from GM.