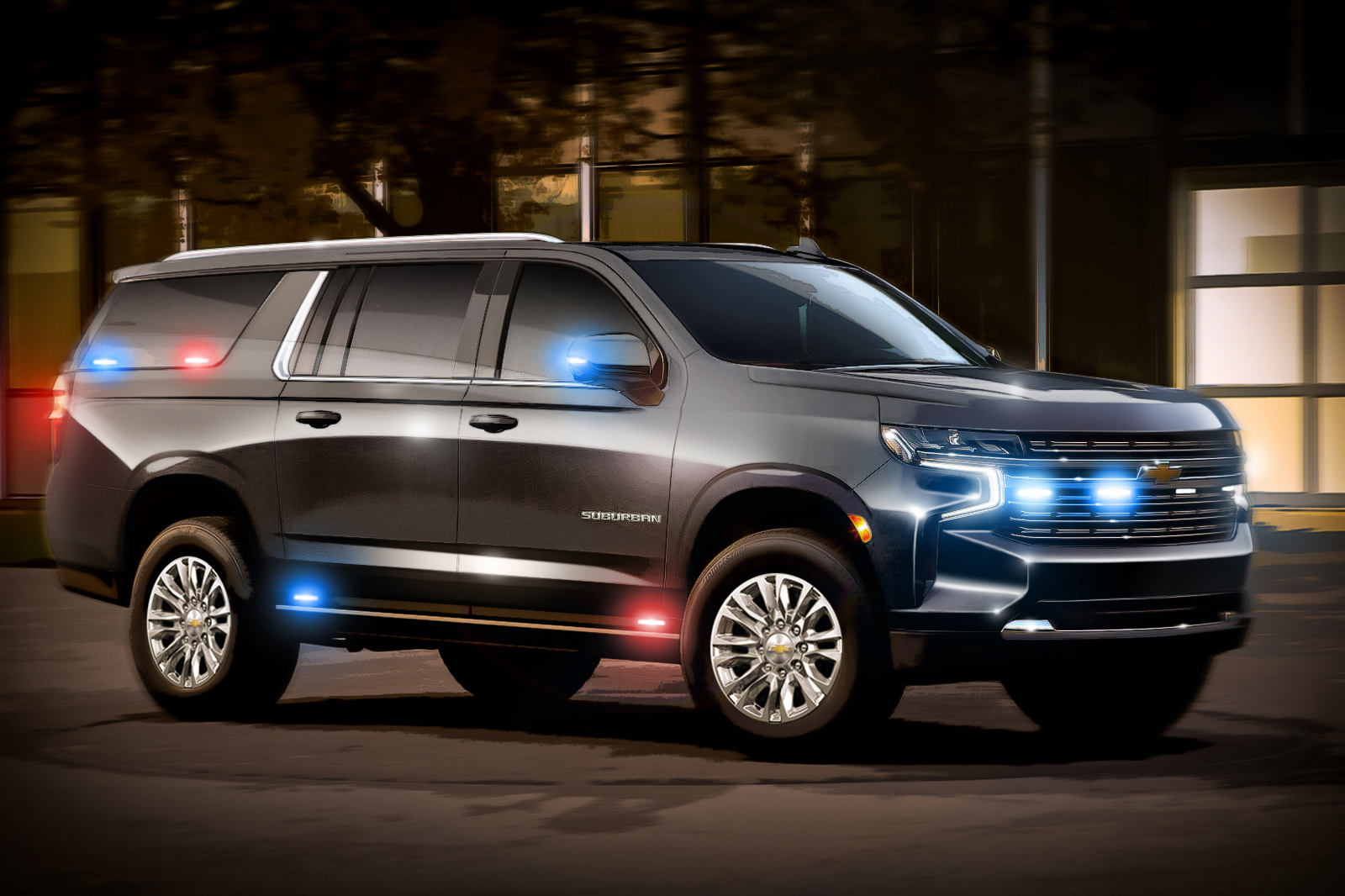 The U.S. Department of State awarded a General Motors subsidiary, GM Defense LLC, a contract to develop and validate the next generation of the Department's Diplomatic Security Service large support utility commercial vehicles fleet.
As part of the total development contract, valued at $36.4 million, GM Defense will create a purpose-built heavy-duty version of the Chevrolet Suburban. The contract includes 10 new vehicles over the next two years.
"We're excited to be developing a fully-integrated, purpose-built HD Suburban in partnership with the U.S. Department of State," said Steve duMont, president of GM Defense.
"The Chevrolet Suburban has been an iconic name in commercial transportation since 1935. Our development contract win speaks to our long-standing legacy of exceeding transportation capabilities and our new, HD Suburban will deliver government-specific advanced mobility solutions to meet the needs of DSS."
The Chevrolet Suburban was completely redesigned for the 2021 model year. It's bigger than ever before with added passenger and cargo space. The full-size SUV is also more technologically advanced then before offering the latest in General Motors infotainment and safety technology.
The version of the Suburban the U.S. government will take delivery of will be very different than the one sold on dealership lots, though they will look similar. The HD Suburban will feature a new and unique body-on-frame chassis and suspension, designed to specifically support the necessary increased government vehicle performance requirements with a higher payload capacity and greater ground vehicle weight.
GM Defense will deliver the vehicles in two phases with the first delivery next spring. A production contract to build a fleet of 200 HD Suburbans per year for nine years is expected to succeed the completion of the development contract in or about May 2023.