General Motors and Honda announced today a deepening of their partnership, which will result in making affordable electric vehicles (EVs) for the global market beginning in 2027. Honda will use GM's electric Ultium platform and batteries, and both companies will be able to leverage production scale to bring down costs.
"GM and Honda will share our best technology, design and manufacturing strategies to deliver affordable and desirable EVs on a global scale, including our key markets in North America, South America and China," said Mary Barra, GM chair and CEO in a press release.
"This is a key step to deliver on our commitment to achieve carbon neutrality in our global products and operations by 2040 and eliminate tailpipe emissions from light duty vehicles in the U.S. by 2035."
The new EVs will land in 2027 in the popular compact crossover segment, with GM's vice president of electric and autonomous vehicles Ken Morris saying in a conference call that its vehicle will slot in below the new Chevy Equinox EV, which will start at around $30,000.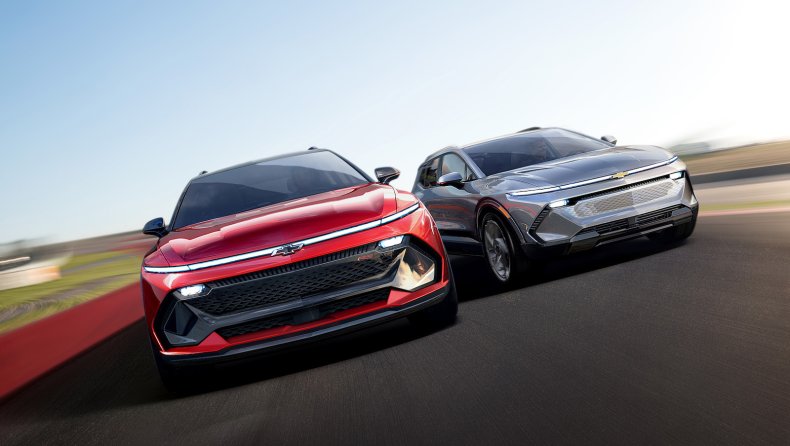 "The new series will focus on the compact crossover segment, and on removing barriers for consumers to transition to EVs," said Morris. "Future EV battery partnerships will bring down costs, with the deal involving EVs, fuel cell and autonomous vehicles with GMs Cruise venture.
Honda isn't saying where the vehicles will fit into its lineup, only adding that "Honda Prologue and Acura SUV will be launched in 2024 through the co-development deal that was already put in place" and that these several million vehicles will be outside of that and reduce costs overall.
Manufacturing will be done in existing plants, with each one optimized for the specific product. The vehicles will be sold in many countries.
Honda says that either company will be able to produce for the other in certain regions, but it has not determined all the locations, only the strategy of flexible production.
Existing production plans and the new deal may be impacted by the ongoing semiconductor chip shortage. "We're talking about millions of EVs here, and we're making progress on batteries and cells," said GM's Morris. "Supply chain issues aren't driving this; we're just making most efficient use of our suppliers with Honda."
Morris also noted that the plans right now are for these vehicles to be driven by humans, but wouldn't completely rule out the possibly of an autonomous vehicle as part of the plan.