Good Morning America Host Lara Spencer apologized Thursday after facing heavy criticism for on-air comments made about Prince George's ballet lessons.
During the "Pop News" segment of the show, Spencer shared with viewers the back-to-school course load (which includes religious studies and computer programming) of the six-year-old prince—who is third in line for the royal throne.
"In addition to the usual first or second-grade things like math, science and history, the future king of England will be putting down the Play-Doh to take on religious studies, computer programming, poetry and ballet, among other things," Spencer said.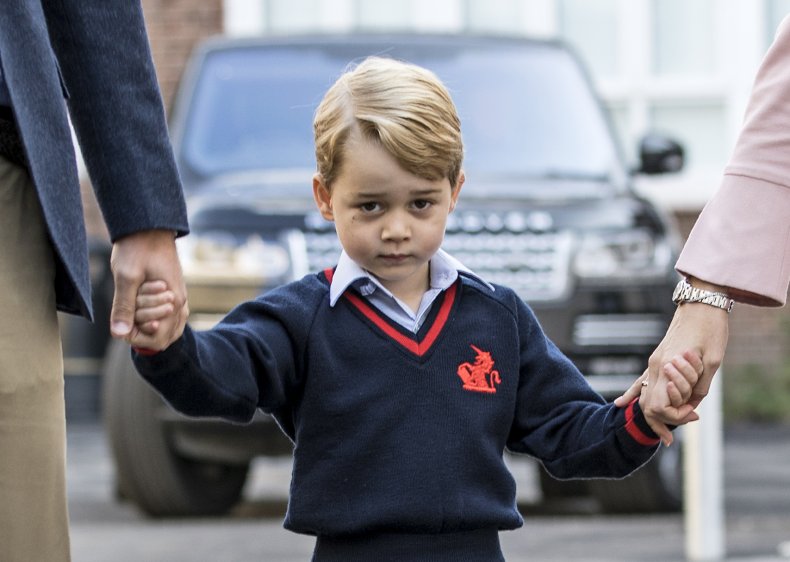 The host's laughter at the mention of ballet classes prompted further laughter from the audience, and sparked anger online. She continued, "Prince William says Prince George absolutely loves ballet. I have news for you, Prince William: We'll see how long that lasts."
Stars quickly took to social media, blasting Spencer for her remarks and calling her a "bully."
Actress and director Debbie Allen addressed Spencer directly in a video post on Twitter, saying "You owe not just the royal family, but the dance world an apology for poking fun at something we're very sensitive about — because we don't have enough money, enough opportunity in the arts for young people."
So You Think You Can Dance cast member Travis Wall reacted to the fallout by suggesting that before making similar comments in the future, to the GMA host she should "look at yourself in the mirror and ask yourself if you want to be a bully today."
Actor George Takei also weighed in, tweeting ""Lara Spencer on @GMA mocked a 6-year old Prince George of the UK for taking ballet class. It shows that 'toxic masculinity' can be spread viciously by insensitive women, too. As a fellow 'George' and a lover of dance, I am very troubled and disappointed by her actions."
The host has since written an apology for her remarks on Instagram, writing "My sincere apologies for an insensitive comment I made in pop news yesterday.From ballet to anything one wants to explore in life, I say GO FOR IT. I fully believe we should all be free to pursue our passions. Go climb your mountain-and love every minute of it."