Good Morning America is going to get a shake-up, with the light-hearted talk show that makes up the show's third. hour Strahan, Sara, and Keke coming to an end and being replaced by GMA 3: What You Need to Know on ABC, which will focus on more hard-hitting topics, including the ongoing coronavirus pandemic.
Strahan, Sara, and Keke was canceled in July, and co-host Keke Palmer has recently spoken to Andy Cohen on Watch What Happens Live about the show ending. In this interview, she said the cancelation had been "expected," with the fun tone of the show out of touch with the times.
She said, "When the pandemic hit, that's what became all on our minds—the pandemic, corona, understanding COVID—so, I kind of knew that if our show did come back, it would have to be much, much, much, much later.
"Because our show is really about an audience. When you think about it, that's what we do. We do a little bit of news, but it's entertainment news. It's really about fun, conversations, and lightheartedness. It's a different time now, so some of the conversation has changed, and I think that kind of just pushed SSK out."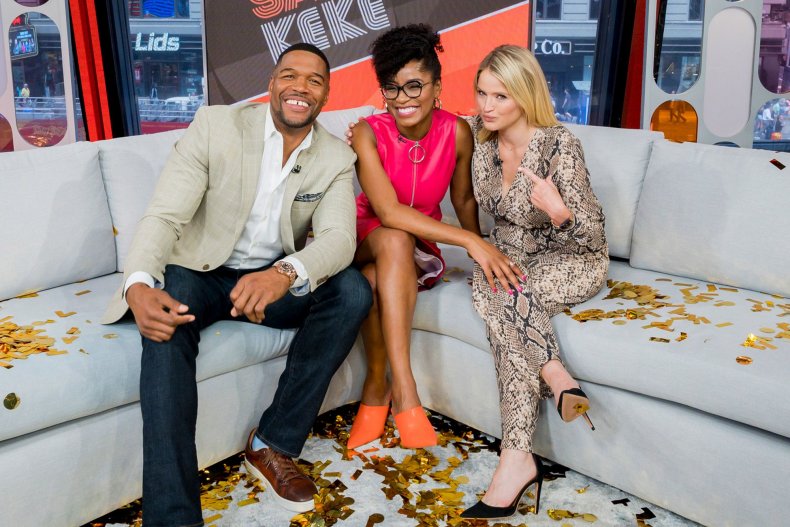 The show, which was also hosted by Michael Strahan and Sara Haines, has been off-air since March when it was replaced by Pandemic: What You Need to Know. A source told Page Six: "It was initially supposed to be a two-week experiment and the show did really well." With the more informative show doing so well, the writing was on the wall for Strahan, Sara, and Keke.
In July, a spokesperson said, "We're proud of our teams at SSK and GMA3 and how quickly they transitioned to producing a daily show to give people the news and information they need during an unprecedented pandemic, and conversations continue about how the show will evolve in the months ahead."
Though SSK is over, Strahan will remain as a Good Morning America Host. Haines, meanwhile, has been filling in Megan McCain's slot on The View, which she had originally left to take on the Good Morning America job. Palmer, is the current co-host of Singled Out on Quibi, which was recently renewed for Season 2.
At the time of leaving The View in 2018, Haines said to Cosmopolitan: "It's like your parents giving you a big shiny toy, you're playing with it, you love it, and two weeks later they give you another shiny toy but you can only play with one at a time."