GMC is expanding its Hummer EV offerings and raising the price of the latest model. The plus-sized all-electric truck will be offered in new paint colors with fresh packages to those with an existing Hummer EV 3X reservation.
Those offerings include the Extreme Off-Road package. GMC is not ready to divulge details about what that package will include on the Hummer EV 3X, but there are indications that it will include many of the staples of a pack by the same name offered on Hummer EV Edition 1 models.
On those vehicles, the Extreme Off-Road package includes 35-inch Goodyear Wrangler Territory MT tires wrapped around 18-inch black aluminum wheels, front e-lockers, virtual rear lockers, ball spline half shafts, skid plates, rocker protectors, rubber flooring and inserts, and UltraVision, a suite of technology that enables up to 18 camera views.
Hummer EV Edition 1 models were only available with a white paint job and contrasting black roof.
Buyers will be able to configure their Hummer EV 3X with an available 24-module battery pack. The power in that pack enables GMC's Watts to Freedom launch program, which moves the heavy pickup from zero to 60 miles per hour (mph) in approximately three seconds.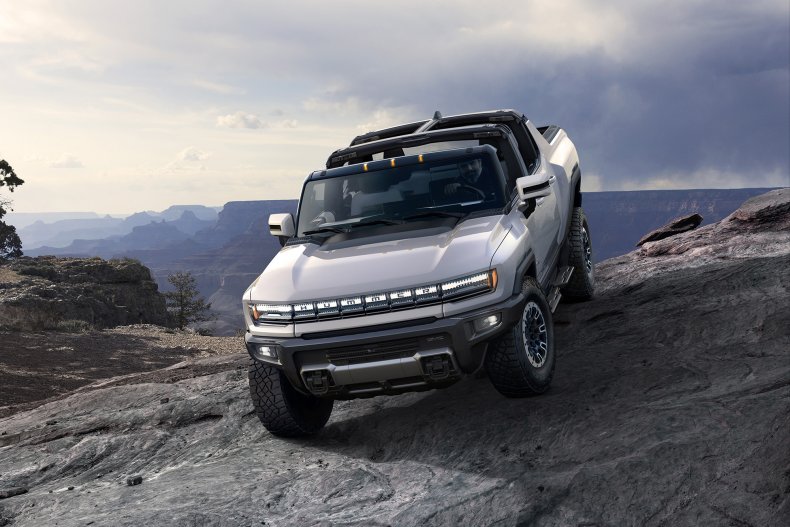 When the Hummer EV truck debuted, GMC divulged that it would roll out the model lineup in four phases, each with a different price point and option list. Hummer EV Edition 1s came first, priced starting at $110,295.
The second batch of Hummer EVs off the assembly line at Factory Zero in Hamramtrak, Michigan are the Hummer EV 3X, which have a listed starting MSRP of $99,995. Their availability is estimated as Fall 2022.
In spring 2023, the Hummer EV 2X is slated to roll out of the factory with a MSRP of $89,995 to start, followed by the Hummer EV 2 in spring 2024 at a cost of $79,995.
Current reservation holders will be able to maintain those prices. However, GMC has advised that reservations for the Hummer EV truck that are placed after June 19 will receive a price increase of $6,250 on the base MSRP ahead of any package pricing.
GMC said in a press release that the increase in the price of commodity parts, technology and logistics is to blame for the new price point.
That price also doesn't include a dealer markup (or reduction). For its part, GMC says, "Final pricing is determined based on selected options and packages, as well as the price the customer and dealership agree upon at the time of vehicle ordering."
No further details regarding price, options, or packaging have been confirmed. "The ordering specifics, including packaging and colors will be available later this summer when ordering opens up for 3X customers," a spokesperson for the brand told Newsweek.