Are GMO Foods Safe? Labeling 'Modified' Products Make Them Less Scary to Consumers, Study Says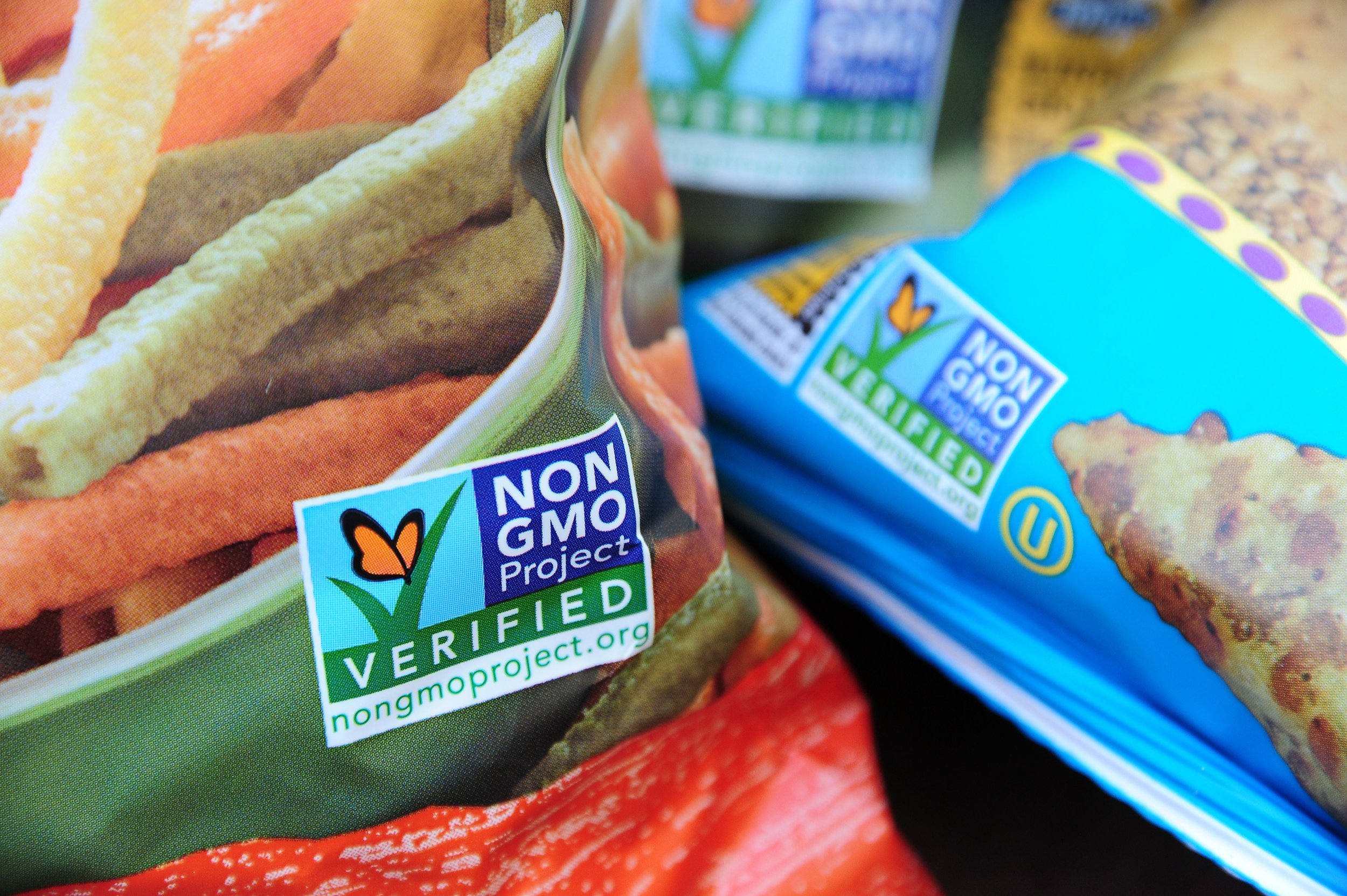 When then-president Barack Obama passed a controversial GMO labeling law in 2016, market experts weren't sure if the advisory would discourage Americans from purchasing genetically engineered foods. The results of a recent USDA-sponsored survey claim labels may boost consumer confidence.
Labeling genetically engineered food reduced consumer distrust of GMOs by almost 20 percent in a University of Vermont study, suggesting that disclosing the ingredients of genetically engineered food actually weakens its negative stigma.
Researchers interviewed nearly 8,000 people in Vermont, the first state to impose a GMO label law in 2016, and across the United States before and after the Vermont law was enacted. Respondents rated their feelings toward genetically modified foods and concerns about its health effects. Prior to 2016, Vermont residents were more distrustful of GMOs compared to the rest of the country. But after labeled foods appeared on shelves, state residents grew less resistant to GMO foods simply because they could differentiate them.
Across the rest of the country, where the federal GMO ruling hadn't gone into effect, nationwide trust continued to plummet, lead author Jane Kolodinsky wrote. Weeks after Vermont enacted its law that required companies to plainly list genetically modified ingredients, the Obama administration passed a similar but less stringent law that allowed companies to provide either a statement, QR code, phone number or website on the package that listed genetically modified ingredients. The federal law rendered Vermont's rule moot, but the Kolodinsky said state-specific labels can still be found on some grocery items.
Under the National Bioengineered Food Disclosure Law, the USDA must standardize how genetically modified foods are classified on the package. The department proposed cheery new labels with the initials BE for "bioengineered," a purposeful language change mandated by Congress that industry officials have called "propaganda for the industry."
"It's misleading and confusing to consumers to now switch that up and use a totally different term, bioengineered, that has not been the standard commonplace nomenclature for all of this time," said George Kimbrell, legal director for the Center for Food Safety, in an interview with NPR.
A change in verbiage may not decrease consumer aversion. Almost 60 percent of participants in a survey by the International Food Information Council expressed concerns about the health effects of canola oil with a label that read "may be bioengineered." The results suggest text labels didn't improve trust in GMOs, contradicting the Vermont study released the same day.
The disparate findings reflect divided consumer attitudes, said Wayne Parrott, professor crop at the University of Georgia's Institute of Plant Breeding, Genetic and Genomics, who was not involved with the study.
"There's a yuck factor involved. Food is extremely personal, and it's a little bit disconcerting when you're not in control of your food," he told Newsweek. "I think emotional responses are a lot easier than logical responses."
Amplified activism on both sides of the GMO debate have further fractured consumer opinions, he said. When the IFIC asked what Americans thought of engineered food in 2006, none of the participants reported it as "something they are avoiding."
Consumer concern has amplified since. Though almost 90 percent of scientists agree that genetically modified foods are safe to eat, more than half of Americans disagree, according to 2015 Pew statistics. Parrott doesn't see those numbers changing anytime soon, even if science backs GMO safety.
"There are social filters that select what people hear and feel," he said. "This debate's been going on for 20 years, and it's going to go on for another 20 years. It just shows that you cannot characterize consumers."