'Go Back to Dirty Greece': Greek Restaurant Receives German Hate Mail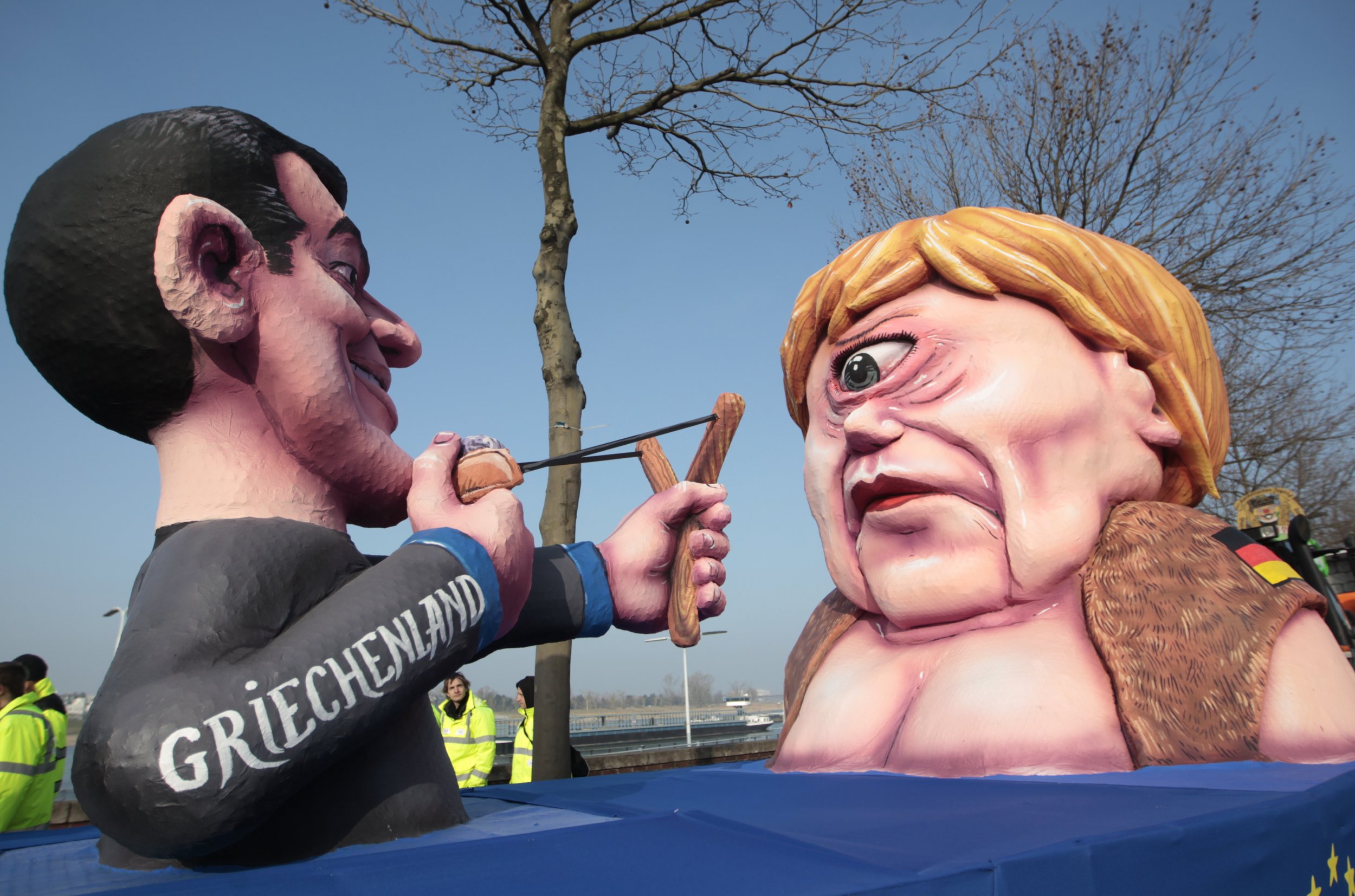 Hate mail sent to a Greek restaurant in the western German city of Düsseldorf which describes Greece as "corrupt and lazy", has received more than 12,000 'likes' on Facebook and been shared more than 3,000 times.
Christina Maria Dora, the owner of Restaurant Platon, a family-run business that has been open in the German city for more than three decades, posted the letter on social media earlier this week.
The letter reads: "Your new Greek government is brazen, impertinent and behaves like a mob of crude, mannerless jerks." It goes on to accuse the Greek government of "extorting other hardworking countries" in order to continue its "lazy and comfortable lifestyle."
"Pay taxes...why? Work...why?" the letter continues, "Laying in the sun is much more comfortable, especially when others pay for it."
"As long as this government continues to sordidly disparage and offend the particularly hardworking and economical Europeans and Germans, we will no longer be buying anymore Greek goods, nor stepping foot in your premises," the letter promises. "Go back to your own corrupt, rotten and totally incapable dirty Greece."
In response to the letter, Dora told the German media that is was "A shame after 31 years to feel unwelcome. We speak and write German and pay taxes like every other German citizen. We have created jobs and built our life here," she added.
The chairwoman of Düsseldorf's German-Greek Association, Catherine Yannidakis-Hahne, told DW that the German press were partly to blame, as it has led a huge campaign against Greece in recent weeks. "One isn't informed objectively here. Instead, one hears only the sensationalism of the press," she said, adding that the family-run restaurant in Düsseldorf has "absolutely nothing to do with Greek politics."
The letter comes amid the ongoing negotiations over the terms of Greece's bailout by its European creditors. Greece's government, led by Alexis Tsipras' radical left-wing Syriza party, won power in January, riding a wave of anger about the austerity measures imposed under a European Union-International Monetary Fund bailout programme.
In February, Greece secured a four-month aid extension to the programme, based on a compromise stipulating that Greece will implement reforms and savings. But Spain's economy minister Luis de Guindos said this week that it was inevitable Greece would require a further bailout sum.