Jon Stewart, Newsweek and 'Mr. Rosewater'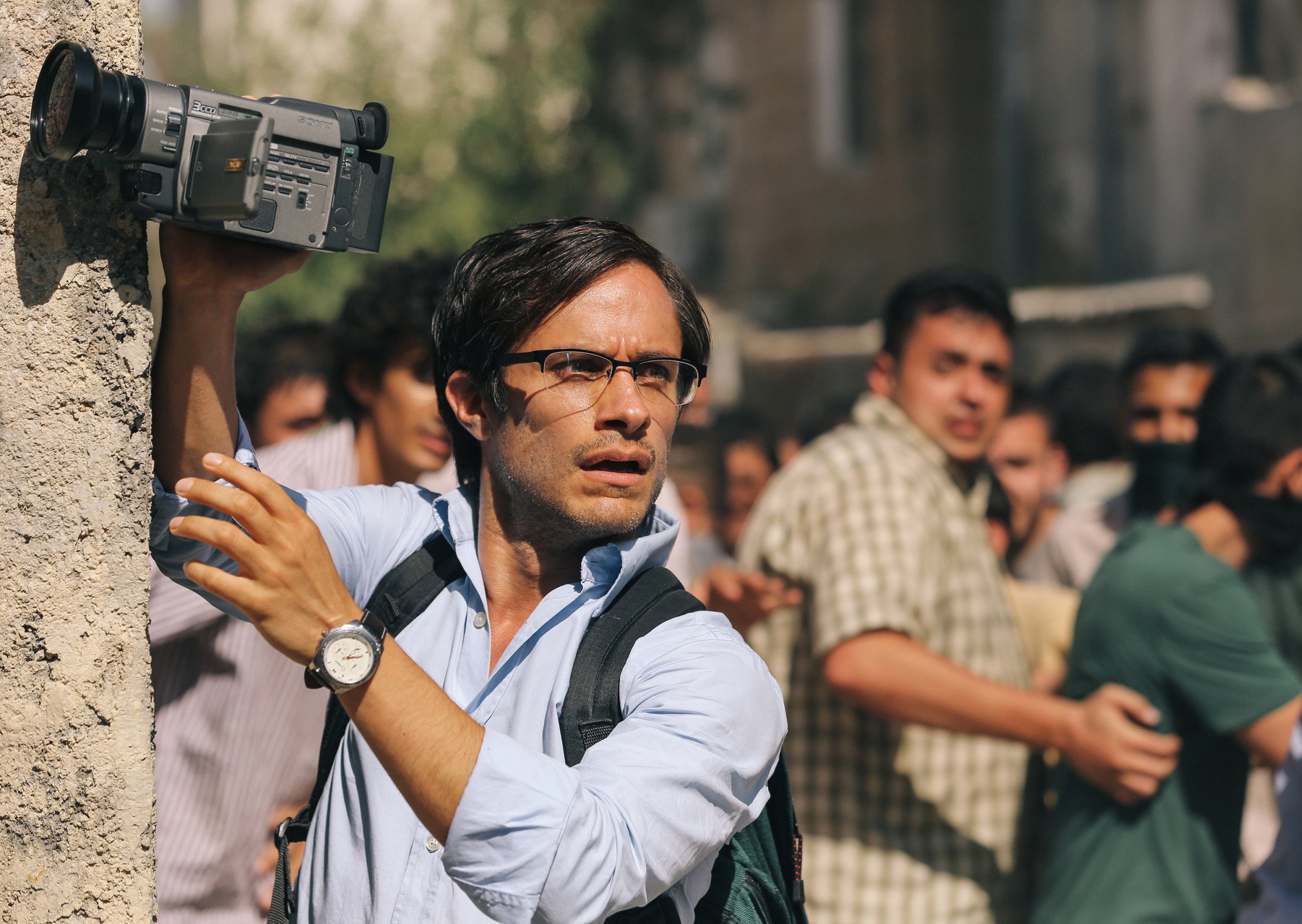 November 14 will mark the theatrical release of Rosewater, Jon Stewart's film about the harrowing 2009 ordeal of Maziar Bahari, the Canadian/Iranian playwright, filmmaker and former Newsweek correspondent. During that summer, security officers from the Islamic Revolutionary Guard Corps arrived unannounced at the Tehran apartment he shared with his mother, seizing his laptop, several of his films and, then, Bahari.
Bahari and dozens of other journalists were arrested for their reporting on demonstrations in Tehran in the months after a disputed presidential election (in which Mahmoud Ahmadinejad was declared the winner in a landslide with only two-thirds of the vote counted). Taken to Iran's notorious Evin Prison, Bahari was held in solitary confinement, blindfolded, beaten, tortured and coerced, under threat of execution, into giving a false, televised confession of spying.
In the words of Bahari's rosewater-scented interrogator, this magazine was the media arm of American intelligence agencies. When "Mr. Rosewater" accused Bahri of being a "media spy," the reporter asked what that phrase meant. "We don't have a definition of that at the moment," he replied. "Let's work on it together."
To withstand the constant interrogations, Bahari devised a daily regimen of yoga, stretching, sit-ups and push-ups. He recreated films he had watched, scene by scene, shot by shot, in his head. He was only aware of the time each day because of the Muezzin call to prayers three times a day. In Stewart's film, Bahari's confinement involves lots of hallucinations, and flashbacks of his dead father (also incarcerated over politics). For this, perhaps credit (or blame) J.J. Abrams, creator of Lost and Star Wars: Episode VIII, who consulted on the script.
Bahari was kept prisoner under Mr. Rosewater's watch for 118 days, 12 hours and 54 minutes. He never learned his interrogator's real name, and only saw his face twice. But Bahari didn't demonize Mr. Rosewater in the November 21, 2009 Classified Secret Service report -- sorry, Newsweek cover story -- he wrote after his release "I always regarded the interrogator and the whole regime as ridiculous human beings." he told me by phone last week.
The absurdity of Bahari's prison stay, as recounted in Newsweek and his best-selling memoir Then They Came for Me, is what drew Stewart, host of Comedy Central's The Daily Show, to direct and write Rosewater. The plot centers on the relationship between the prisoner (played by Gael Garcia Bernal) and the oafish interrogator (Kim Bodnia).
Bahari likes the idea that he is portrayed by the Mexican-born Bernal. "We didn't want the film to be a Persian story, we wanted it to be universal," he says. "The story is about me, it's based on my story, but it's about my colleagues who go through the same thing on a daily basis."
A claustrophobic tale of torture and isolation, Rosewater's finest moments are its poignant ones — the inmate Skyping his pregnant wife Paola (Claire Foy), and silently dancing with himself in his cell to Leonard Cohen's "Dance Me to the End of Love."
And the film's most amusing, Daily Show-like moment? At the end of Rosewater, Bahari is on a plane home when the passenger next to him snaps on a black eyemask, an eerie echo of the blindfold Bahari wore in prison. Bahari glances at his seatmate and laughs.
In real life, things didn't happen that way. "On the plane back to London I was watching The Hangover," Bahari tells me. "When we passed out of Iran [airspace], I had this feeling of relief." He asked the flight attendant: "Can I have a whiskey?" The night before, Mr. Rosewater had threatened to find him wherever he went in the world and to stuff his carcass in a body bag. "I thought, They could always bring down the airplane." Happily, they didn't.
I ask Bahari for his favorite memories of working at Newsweek. (His least favorite ones seemed kind of obvious). He mentions the international effort the magazine led to secure his release. "The nature of the campaign was basically to keep my name alive in every news piece possible," he says. "Newsweek made sure that every diplomat who visited Iran or visited an Iranian official in any part of the world mentioned my name. It was quite an important and impressive campaign because I became a nuisance for Iranian government. The Iranian government realized it could gain more from letting me go than keeping me locked up." One fed-up Iranian official told him, "In jail, you were more of a liability than an asset."
I ask Bahari: "So how can I become a Newsweek spy?"
He laughs and says, "I don't know if it's worth it anymore."