'God Eater 3' Release Time: When Can You Download for PS4 and PC
Bandai Namco is starting off 2019 with a slew of games, but with the recently released Ace Combat 7 and Jump Force dropping later this month, one title may be overlooked — God Eater 3.
Starting as a portable action RPG, God Eater returns for PS4 and Steam and brings the over-the-top anime action fans of the series expect.
Create your own God Eater and wield the God Arc, a specialized weapon that has three forms: Blade, Gun and Shield. Take down beasts called Aragami as they try to make the human race extinct.
Hop online to team up with friends or strangers and take down Aragami in standalone or campaign missions.
If you're looking to download and play God Eater 3 when it's released, here's all the information you'll need.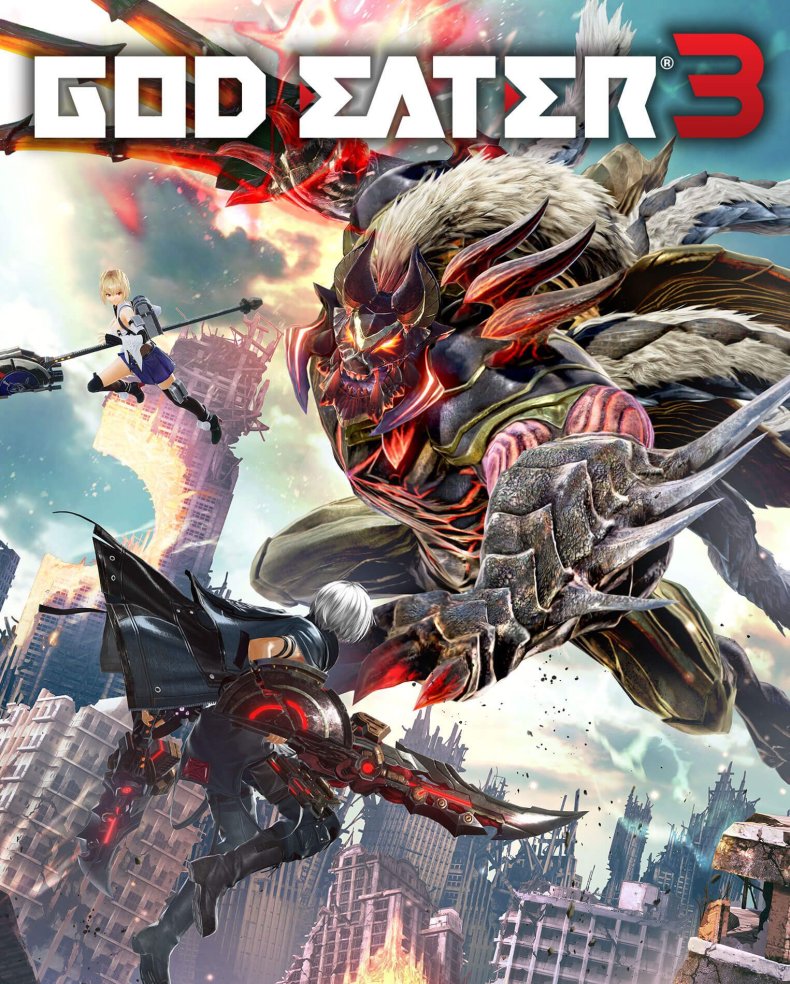 WHAT TIME CAN YOU DOWNLOAD GOD EATER 3?
God Eater 3 will release for PS4 and PC on Friday, February 8 at around 12 a.m. EST. That means those on the West Coast will be able to download and play the latest in the action RPG at around 9 p.m. on February 7.
As always, we recommend hooking up your system to an ethernet connection if possible, Wi-Fi downloads can take hours.
WHAT'S NEW IN GOD EATER 3?
Being the third installment of the God Eater series, this title will bring a ton of new features to the action RPG.
Fans of RPGs and character customizations will enjoy a substantial character creator. God Eater 3 will allow players to choose between hair styles, looks, and voices. However, the customization goes deeper when you select your God Arc.
Choose between weapons like long swords, hammers and even scythes to take down the Aragami. Gun types are also plentiful, giving players a choice of machine guns, sniper rifles and much more.
Previous installments of God Eater only allowed up to four-player co-op but God Eater 3 introduces Assault Missions that bring up to eight players into the fray. These large-scale missions, pit your team against huge Aragami and believe us you'll need all eight to take it down.
God Eater 3 will release February 8 for PS4 and PC.
Have you played the prior installments of God Eater before? Are you excited for this new game? Let us know in the comments section below.