God in the Holy Bible Is Stupid, Says Philippines' President Duterte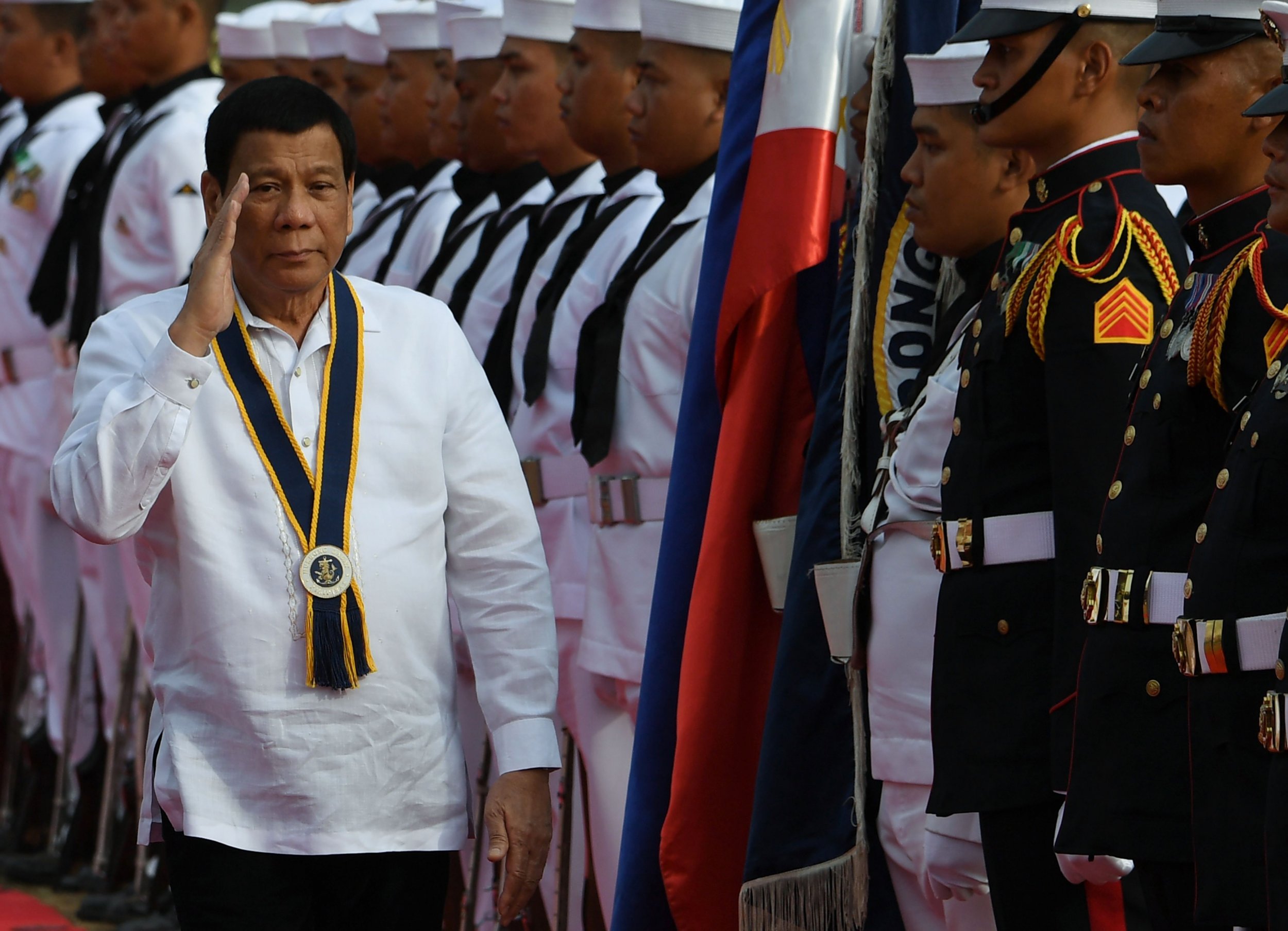 Outspoken Philippines President Rodrigo Duterte is courting controversy in the devoutly Catholic country, saying that the deity in the Holy Bible was "stupid."
Duterte, whose profane outbursts have targeted many figures in the past, took issue with the biblical God during a speech on Friday, and doubled down on his views on Monday.
"You review the tapes," Duterte said when questioned about a controversial speech where he concluded that God must be a "son of a bitch" and "stupid" if the story about his creation of Adam and Eve was true. According to the politician, he was referring specifically to the biblical conception of God and would not take back any comments made on the matter. "Your God is not my God, because your God is stupid. Mine has a lot of common sense," he said Monday, according to CNN's Philippines service.
Read more: Duterte issues a warning to "the few who hold power and money"
Duterte's spokesman Harry Roque suggested earlier that the president's personal beliefs should not be a matter of ridicule, but he did not elaborate on them. "We are free to believe in religion, and we are also free not to believe in religion. The president has his personal spiritual beliefs," he said.
In an interview with the Philippine television GMA-7 on June 25, Roque said Duterte's views on Christianity did not "need any interpretation," despite more the 80 percent of the country identifying as practicing Catholic.
"He never tried to hide that kind of language when he ran for president," Roque said, according to Al Jazeera. "Just accept it that he is that way, because when he asked for a mandate from the voters, he never tried to hide that."
Roque also suggested that Duterte's claims may stem from his own "unpleasant" experience with the church. The politician previously alleged that a Catholic priest molested him as a child.
The Philippine leader's outburst prompted outrage even among supporters such as Senator Panfilo "Ping" Lacson, who said he did not side with Duterte in his views on God, the ABS-CBN broadcaster reported.
"Between him and my God, to whom I pray every single day and with whom I've found solace and comfort in all my difficult times, I don't even have to think of my choice. May my God forgive him and make him atone for all his sins," Lacson said.
Duterte has repeatedly clashed with the Catholic Church in the Philippines, taking particular issue with allegations of corruption and sexual abuse committed by priests.