'God Loves You Just The Way She Made You': Oregon Church Goes Viral With Pro-LGBT Roadside Signs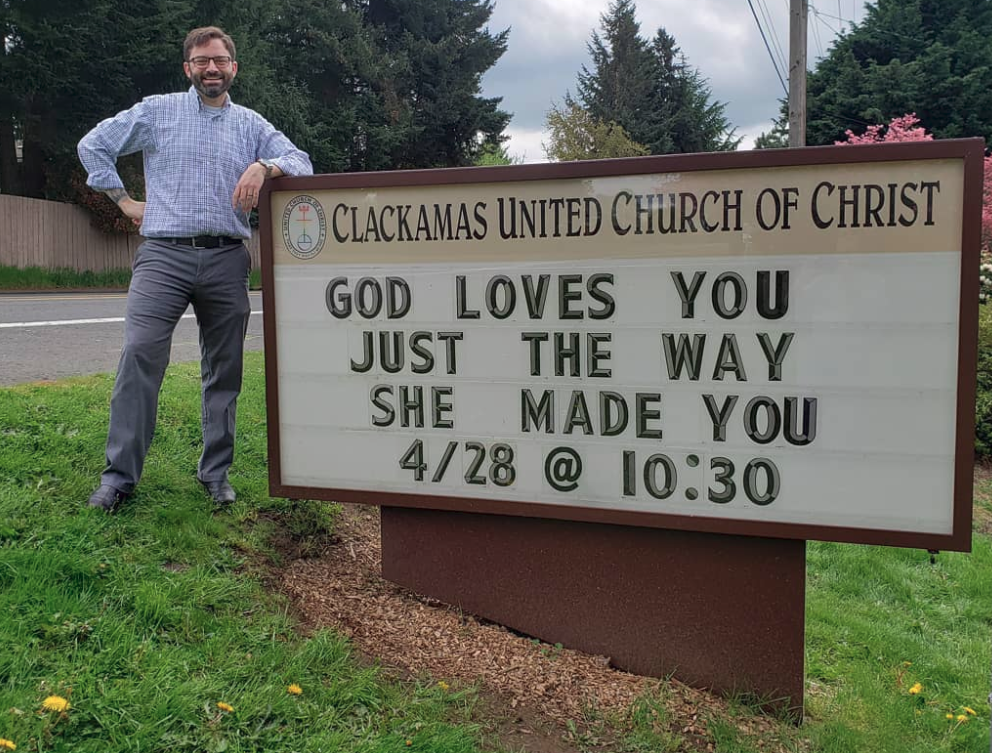 Thousands of social media users have been drawn to the progressive political messages being shared by a church in Milwaukee, Oregon, showing support for Muslims, African Americans and the LGBT community.
"God loves you just the way she made you," reads one sign shared on social media by Clackamas United Church of Christ pastor Rev. Adam Ericksen. That sign, placed on the marquee outside the Oregon place of worship, and others like it has been shared more than 10,000 times, inspiring hundreds of positive comments.
Ericksen's posts are explicitly political and address the recent news agenda. "Our transgender siblings have heartbeats," he posted on May 21. The sign was a direct reference to an Alabama anti-abortion bill that prohibited the termination of a pregnancy after a heartbeat could be detected.
"Wow some impactful, loving church signs for once! I love it and thank you!" One social media user wrote in response to the post. "God bless you. This is kind of healing, restorative work churches need to be focused on," posted another in response to the sign.
Get your unlimited Newsweek trial >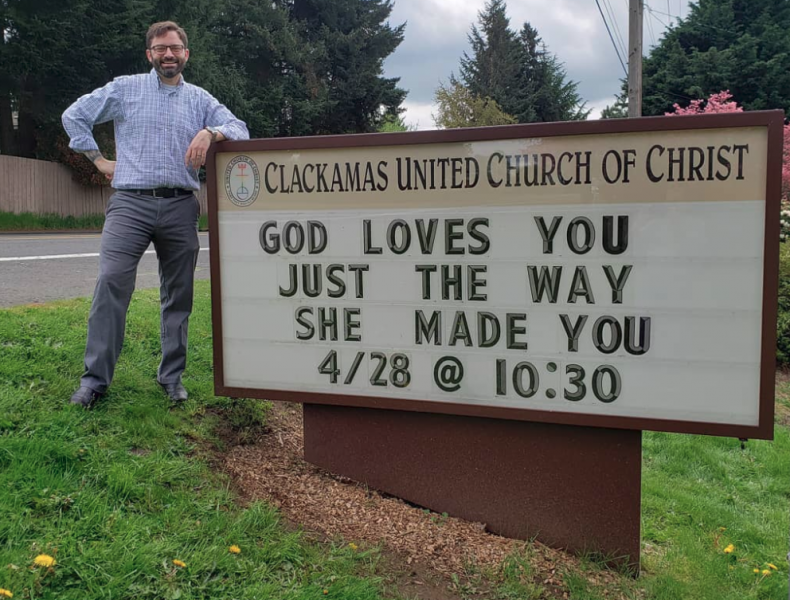 Clackamas United Church has reacted to a range of issues, including racial division in the community. "Harriet Tubman deserves to be on the $20. End White Supremacy," the pastor posted in a recent image. This marquee sign was a reaction to news that changes in the design of the $20 note to include abolitionist Harriet Tubman would be delayed. "I love this, and I'm an atheist! This is what religion all over the world should be like," one Facebook user posted in response.
Ericksen told CNN he had been inspired to post the messages in part to build up his dwindling congregation. "The best way to do that is with this sign," he explained. While the messages may have doubled the number of worshippers sitting in the pastor's pews on a Sunday, the effect on further afield has been perhaps even greater.
"We've gotten hundreds of messages, including from transgender people who say they wish they had a church like this in their area," Ericksen said. "People are thirsty to know they are loved," he added. "In every area there are pockets thirsting for this message of radical inclusion."
Get your unlimited Newsweek trial >
The pastor explained there has been virtually no negative reaction to the signs in Oregon, but perhaps unsurprisingly opposition has sprung up online. "Jesus wasn't neutral he sided with the poor, sick and immigrant. Be like Jesus," one sign placed in front of the church read. "This Church of Christ kicked Jesus out years ago! So sad!" one social media user responded. "I would be curious to see what scripture backs up that 'entire' statement," wrote another.
'God Loves You Just The Way She Made You': Oregon Church Goes Viral With Pro-LGBT Roadside Signs | U.S.