God Wanted Donald Trump to Become President, 25 Percent Believe, According to New Poll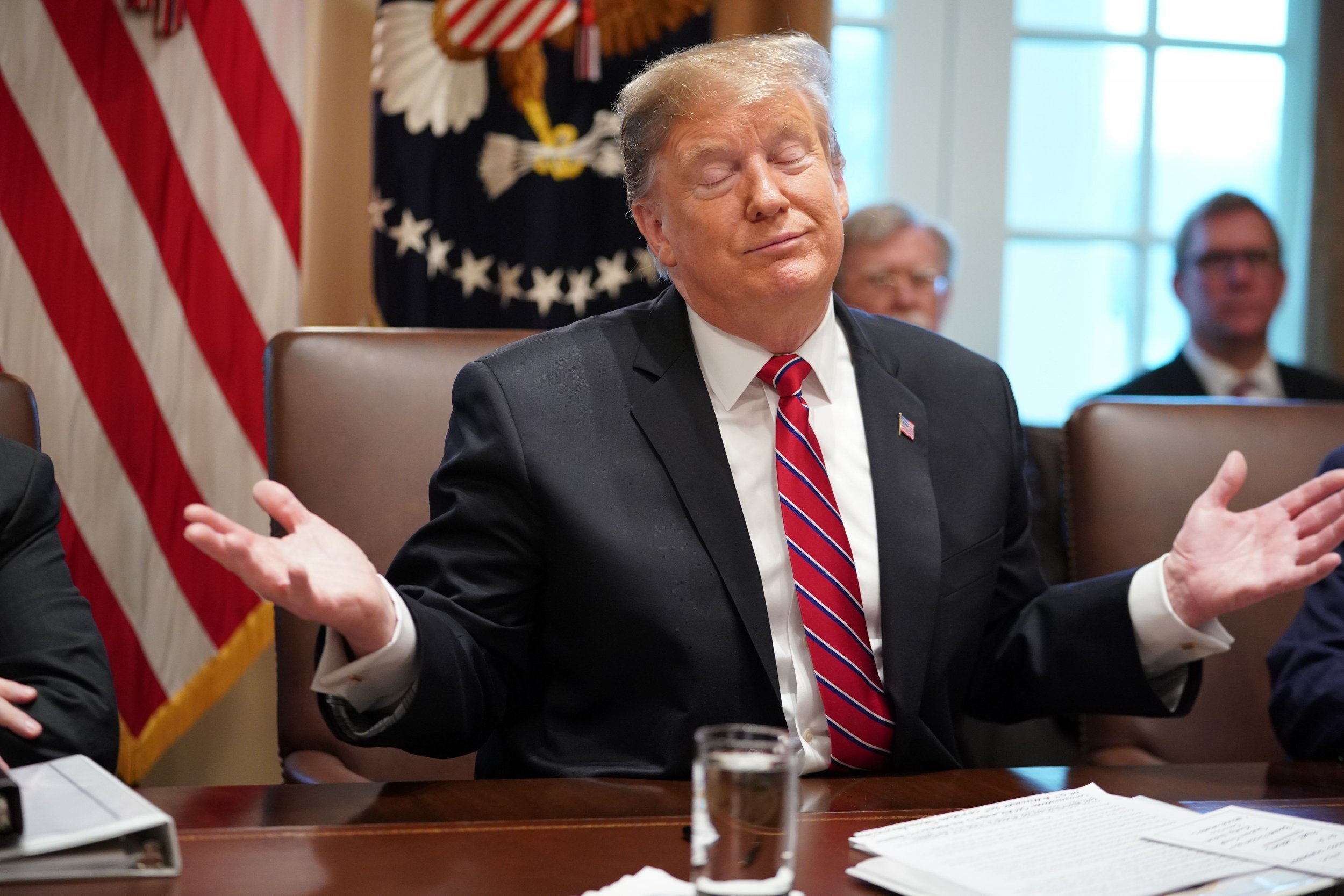 After White House press secretary Sarah Huckabee Sanders said she believed God wanted Donald Trump to be president in an interview with the Christian Broadcasting Network, a new poll showed that a quarter of U.S. voters shared that belief.
The poll, which was conducted by Fox News, found that 25 percent of voters believed that God wanted Trump to win the 2016 presidential election. Sixty-two percent of votes did not agree, however, while 14 percent said they were unsure.
According to Fox, more than half of white evangelical Christians, 55 percent, believe that God played a role in Trump's presidency. Among Protestants and Catholics that number dropped to 36 percent and 20 percent, respectively.
Unsurprisingly, the poll also found that Trump voters were nearly six times as likely than those who voted for former Secretary of State Hillary Clinton in the 2016 election to believe that God wanted the current U.S. leader to win the presidency, with 46 of Trump voters supporting the idea, compared with 8 percent of Clinton voters.
Those results are nearly the same as those of Republicans compared with Democrats, with 45 percent of GOP voters believing that God willed Trump's election victory, while 9 percent of Democrats shared in that belief. Thirty-seven percent of Republicans said they did not believe God wanted Trump to be president, while 18 percent said they did not know. Eighty-four percent of Democrats rejected the idea, while 7 percent said they did not know.
Among independents, 14 percent said they believed God had wanted Trump to become president, while 65 percent said they disagreed and 20 percent said they did not know.
Huckabee Sanders first expressed the idea during a January interview with the Christian Broadcasting Network, saying: "I think God calls all of us to fill different roles at different times and I think he wanted Donald Trump to become president, and that's why he's there.
"I think he has done a tremendous job in supporting a lot of the things that people of faith really care about," Huckabee Sanders said.
Since making the comments, the White House press secretary has faced some blowback, including getting mocked in the end credits of the CBS sitcom The Big Bang Theory earlier this month, with the words: "God told me he hasn't spoken to Sarah Sanders since she was fourteen years old and praying for her skin to clear up. I have no reason to doubt Him," appearing at the end of the episode "The Donation Oscillation."
Fox News said its poll surveyed 1,004 registered voters between February 10 and 12, with a margin error of 3 percentage points.