'God Of War' How to Set Full Screen, Enable HDR on PS4
Is God of War not showing full screen? Are you having trouble enabling HDR? Find out how to fix these PS4 game display issues, here.
God of War released April 20 and the graphics alone make it worth experiencing. With such breathtaking scenery, however, you want to make sure you're seeing it in its full glory. If you started playing God of War and noticed the game isn't covering the full screen, leaving black bars around the edges, there is a way to fix this. Additionally, for an even more stunning graphics experience, we've included steps for how to enable HDR (High Dynamic Range) on your PS4.
How To Fix God Of War Not Covering Full Screen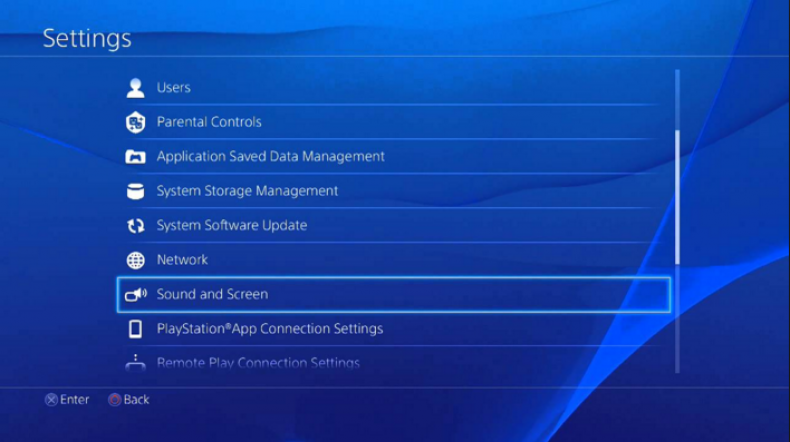 Fixing issues with the game not covering the full screen is actually fairly simple and can be resolved via the settings menu. Here are the steps you need to follow:
You'll most likely want to increase the display area all the way to the top but if you notice issues with HUD elements getting cut off then you can alter it a bit to resolve that.
How To Enable HDR on PS4
HDR stands for High Dynamic Range and allows for deeper colors and more detailed images. With PS4 System Software version 4.0, the company brought the ability to enable HDR content with any television that supports it. Here are the steps for doing that.
Required Materials
System software 4.0 or more
Premium HDMI cable
2K/4K HDR capable TV that supports the HDR10 format (IMPORTANT)
HDR enabled content ( God of War )
Setup
Find Right HDMI Port - Go to your TV and look for an HDMI port that supports HDR content. This is a very specific port, so if you aren't sure which one it is, check the user manual for your TV.
Connect PS4 To TV - Once you've found the correct HDMI port, Connect your PS4 directly to you TV with the Premium HDMI cable (do not use a receiver or switch box between the two).
Enable HDR In TV Settings - You'll now need to go to your TV settings to verify if the HDMI ports are set up for HDR content. This is found in different places depending on the TV. Some names you might see are as follows : High Dynamic Range, Ultra HD Premium, Ultra HD deep color, HDR, Wide Color Mode, HDMI Enhanced Mode and UHD Color Mode.
Go To PS4 Video Output Settings - Now that the TV is ready it's time to turn on the PS4 and get it set up. Go to Settings > Sound and Screen > Video Output Settings.
Enable HDR - Once in Video Output Settings, set the "HDR" and "Deep Color" settings to Automatic.
Enable HDR in God Of War - now that HDR is enabled, you need to set it up for God of War. Do this by going into God of War game options screen and toggle the "Enable HDR Content" option.
That's it! Enjoy your visually optimized gaming experience!
​