God of War is the fastest-selling PS4 exclusive ever, shipping an incredible 3.1 million copies in only three days from April 20 to April 22. This information comes from a post on the PlayStation Blog.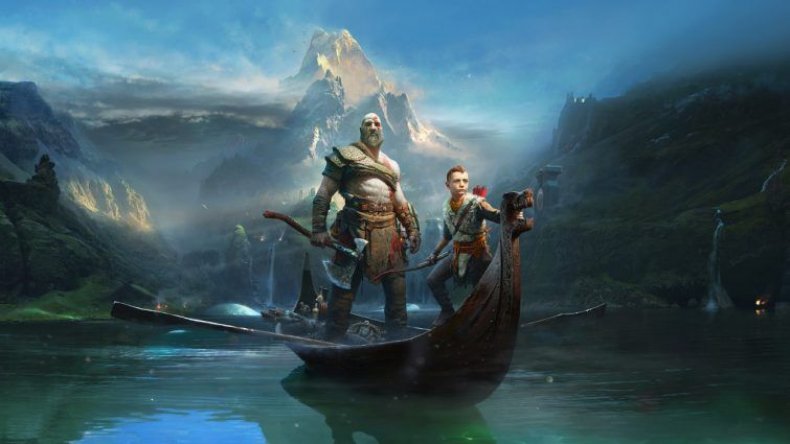 While this isn't the fastest-selling game of all time for the PS4, it's still the fastest-selling exclusive. That puts God of War above other heavy-hitters like Uncharted 4, Horizon Zero Dawn and Bloodborne.
"I would like to personally thank the millions of fans around the world who decided to hop on Kratos' latest adventure with us. Your support is truly inspiring, and it's a reason why we push ourselves every day to go beyond the boundaries of play," Shannon Studstill, vice president of product development and studio head at Sony Santa Monica Studio, said in a press statement. "I'd also like to thank our amazing team at Santa Monica Studio. The passion for storytelling across the team is undeniable, and I hope it's clear that we never settle for what's conventional. We look forward to hearing more about how fans are enjoying the game and creating new memories of their favorite God of War gameplay moments that will be remembered for decades to come."
If you haven't yet, be sure to check out Player.One's review of God of War, which we gave a 9.5. Our own Mo Mozuch praised God of War for its meaningful story and engaging gameplay, but felt it missed an opportunity to showcase important female characters in the story.
It will be curious to see if God of War can catch up to sales of other PS4 exclusives. Uncharted 4 sold 8.7 million copies in 2016 (and is listed as the top-selling PS4 game of all time according to Wikipedia), so Kratos certainly still has some ground to make up if he wants to topple Nathan Drake. That said, if this momentum keeps up, it should be easy for God of War to claim the top prize, especially since God of War is already in PS4's top five game sales of all-time (again, according to Wikipedia).
So what do you think? Are you surprised to see God of War sell so quickly? Did you play Kratos' latest adventure for yourself? Let us know your thoughts in the comments section below.