The Godfather of Egyptian Graphic Novelists: Magdy El Shafee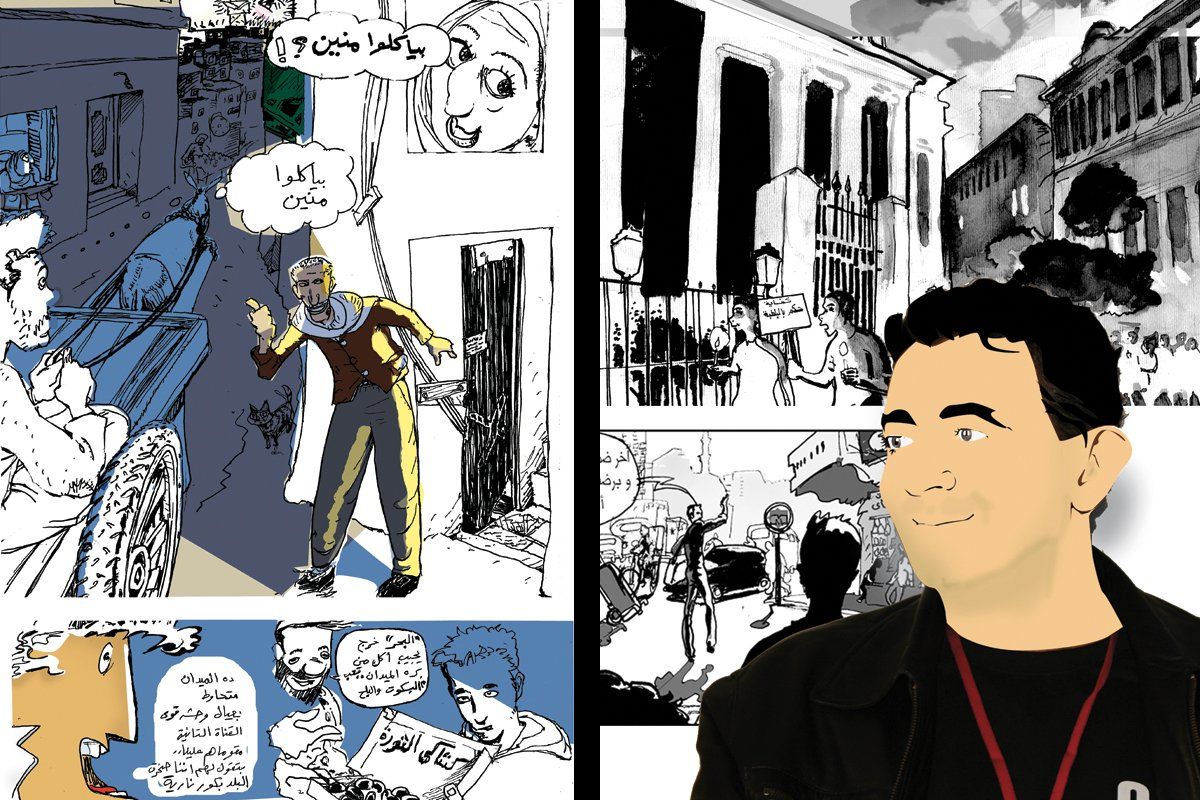 For proof of the power of comics, look no further than Metro: A Story of Cairo—Egypt's first graphic novel "for adults only." When the tale of a computer whiz-kid who robs a bank appeared in 2008, its artist, Magdy El Shafee, was arrested by the Mubarak regime, along with his Cairo publisher. Several years and a revolution later, his book is still banned in Egypt.
Speaking in a hotel beside the Nile, El Shafee, 51, is unsettled when recalling his time "locked up with criminals." For this genial creator, an underground idol for a burgeoning generation of Egyptian comics artists, being interrogated over the ideas in a fictional comic book was "surreal."
In a lengthy trial that became an international cause célèbre, El Shafee's defenders included acclaimed authors, young bloggers, and cartoonists. The case concluded in 2010, with the book banned, and publisher and author each fined a hefty 5,000 Egyptian pounds for disseminating "immoral and indecent" materials.
Metro has now just been released in English by Metropolitan Books. It is not hard to see why the dictatorship was alarmed by the novel. In a deft black-and-white portrait of Cairo and its neighborhoods, a thriller unfolds along the metro system, giving a powerful insight into why the revolution took place: frustration erupts everywhere, from shoe-shiners to software geeks. The hero Shehab plans an "honest robbery," amid corrupt police and parliamentarians in a "system that isn't a system—it's a prison." Bankers, multinationals, and toadying journalists are all targets of El Shafee's pen, while a scene of an unmarried couple having sex under a blanket may have furnished a pretext for the ban.
Implicating the "real criminal" at the top, Metro shows police brutality—including sexual harassment—unleashed against pro-democracy activists already in 2008. For the artist, the novel was less a prediction than a "preparation" for revolution, met by a "growing community of readers crying out for freedom." The book's hero "discovers we're all locked up in jail but the door is wide open. That's what happened: people found these jailers were cowards; they wondered why they didn't make this revolution 20 years ago."
The book's greatest threat was in the way it demystified power. "The regime wanted to make themselves like stars—shining and out of reach. I wanted to say they're not stars but common people. I showed political figures humiliated and cursed. That was shocking—it's forbidden to mock politicians in cartoons," El Shafee says. Cartoons in state-run newspapers, he adds, were "one of the few parts [of the paper] that needed to be directly approved by the editor in chief. Even if he was abroad, it had to be faxed to him."
Born to Egyptian parents in Libya, El Shafee, as a child, moved to Egypt, where he was inspired by the culture's ancient wall paintings. With influences from Mickey Mouse to Robert Crumb and Charlie Hebdo, he learned "how to handle subjects without being superior or elite" in a country where illiteracy is rife. Turning professional in his 40s ("the audience wasn't ready before"), El Shafee created an adventure comic for girls, Yasmin and Amina—named for his daughter Yasmin—that won him a UNESCO award, and he launched the first Arabic comics website in 2005. The following year, he quit work as a newspaper cartoonist to create Metro.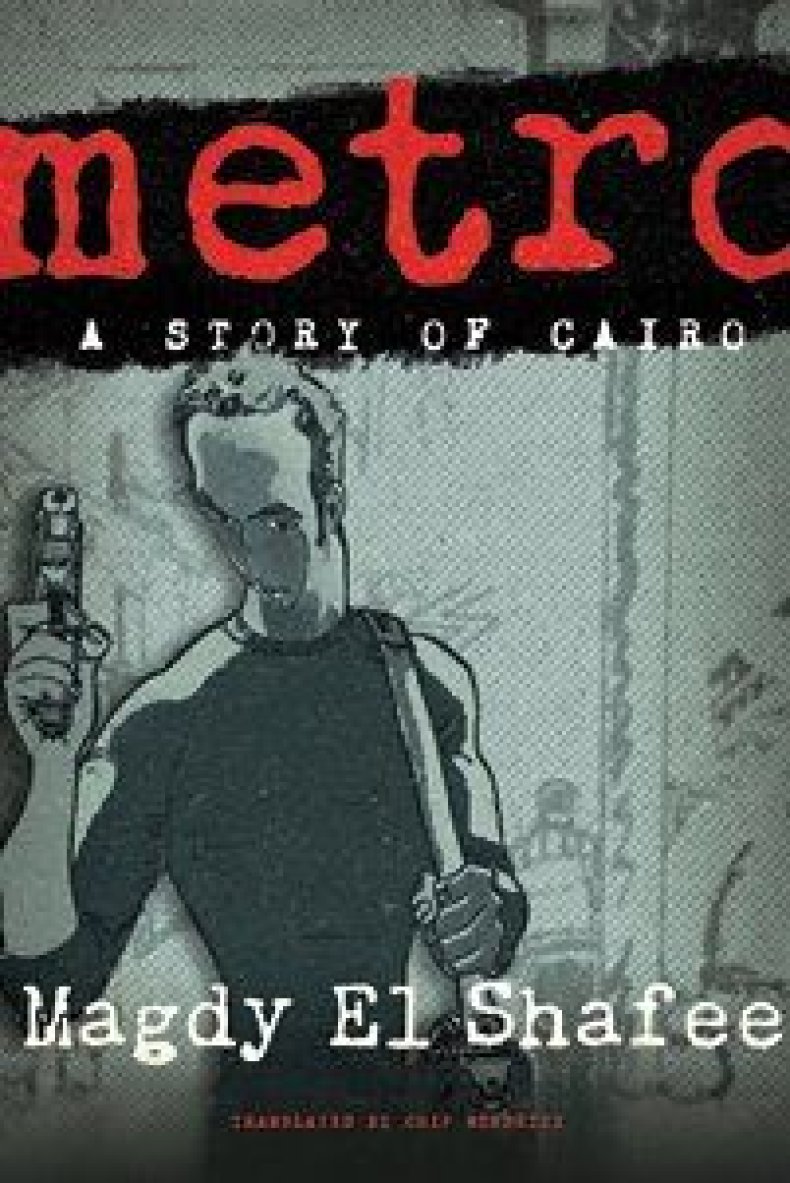 After the trial, El Shafee began workshops for young artists, and started editing EDDoshma, a comics magazine on human rights. But the first issue was overtaken by Tahrir Square; El Shafee felt unable to create at the same pace as events. Self-censorship remains a pressing danger. "We're all cautious, thinking that maybe the conservatives or Islamists won't like this." But he anticipates a confrontation that will "benefit the Islamists themselves—to live with different, even opposite, ideas and identities."
Despite some support from the culture ministry, El Shafee has despaired of seeking an official apology for his ordeal. "Maybe in a year, or a decade, the people should have the final word—and unban it."