Five Aspects of 'The Godfather' That Got Left on the Cutting Room Floor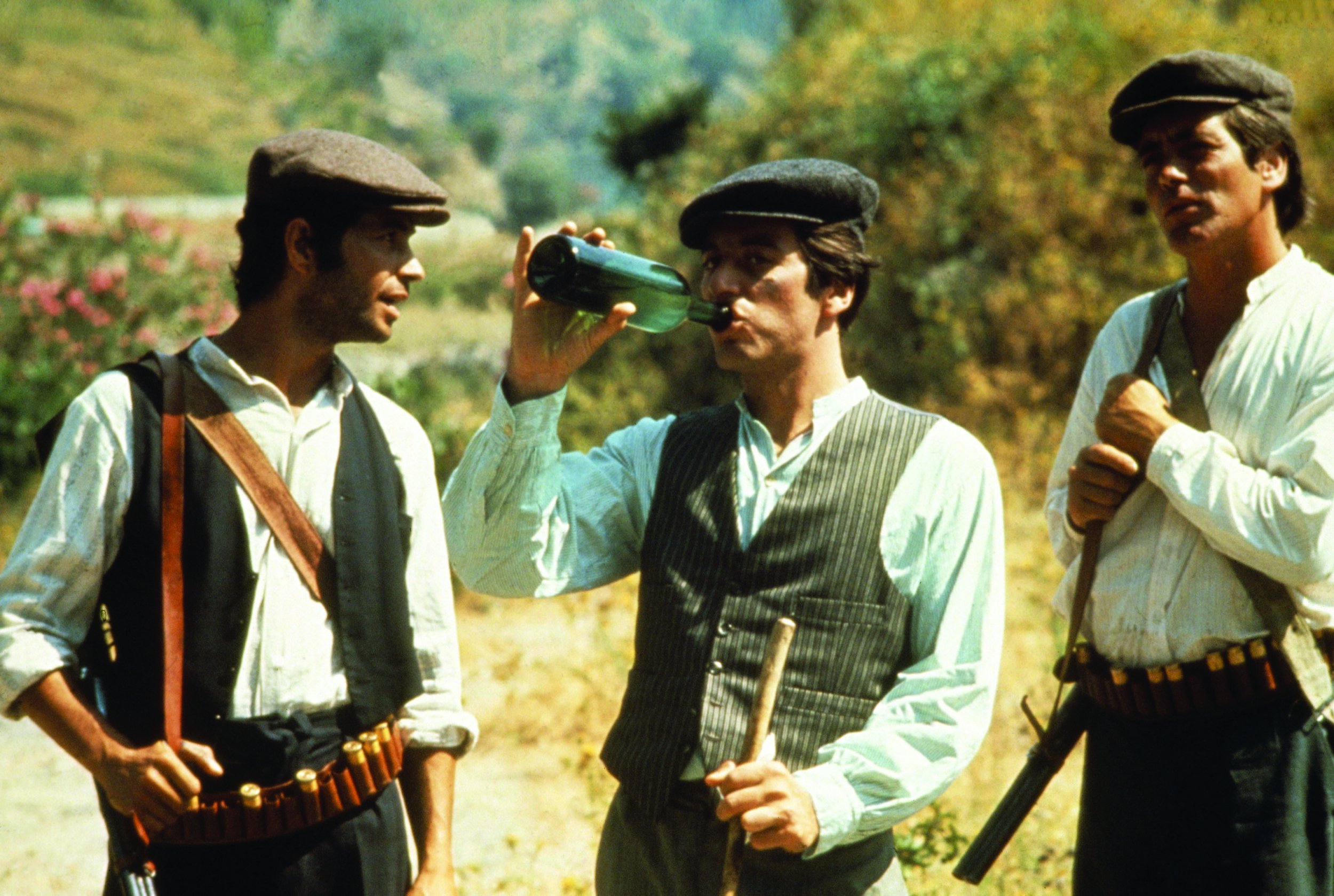 Even though The Godfather clocks in at almost three hours, there were still many aspects of Mario Puzo's original novel that had to be left out of the film. This article, and others about The Godfather epic, are featured in Newsweek's special edition, The Godfather—45 Years of a Cinematic Masterpiece.
AL CAPONE'S TOUGH GUYS
Introducing a well-known real world figure into the rubber-band-tight action of the film version of The Godfather would have been a real stretch, but Puzo's prose had the benefit of space in which to explore what happened the one time Chicago's resident mob king got in the way of Don Vito Corleone. Capone sends two men to New York with nefarious designs on Vito, but the scheming Don is already a step ahead. Luca Brasi ties up both men and gags them with dish towels. After interrogating the first to such an extent that he gives up his employer, Brasi turns to see that the other has died from shock, choking on the towel with which he'd been gagged.
SONNY'S AFFAIR
Though shown for brief moments in The Godfather film and hinted at with Don Corleone's line, "I think you've become soft from all the comedy you're playing with that young girl," Sonny's relationship with Lucy Mancini was a major part of the story in Puzo's novel. Far more than a one-time fling, Mancini was Sonny's long-term mistress, and she was pregnant with his son when he died. This part of Sonny's story is brought back into the forefront in The Godfather Part III, when Lucy Mancini and her son, Vincent, show up at Michael's party following his papal recognition.
FABRIZIO GETS HIS
One of the most heartbreaking moments of The Godfather film is when Michael is about to flee to another Sicilian villa to keep his new wife safe. His bodyguard, Fabrizio, is seen running away from Michael as Apollonia starts his car. "Fabrizio, where are you going?" is all Michael has time to say before the bomb planted by the bodyguard explodes, killing Apollonia. In the film, this is the last we see of Fabrizio, but in the book, a Corleone family associate eventually seeks out a stooped old man in Buffalo, New York, running a pizzeria under an assumed name. He isn't heard from afterward.
JOHNNY'S STORY
Showing up in the movie as a way to easily explain just how much power Don Corleone wields in a unique way, Johnny Fontane's role in the novel goes far beyond the opportunity for some grand-scale extortion and a dead horse. His tale is told in almost as much depth as Michael's, from his gambling to his children's delight at making fun of their father's odd Vegas schedule, eating dinner at 6 a.m. and going to bed around noon. Vito Corleone's true godson, Johnny is a family favorite and, no matter how flawed, is always welcome in the Corleone house, and he's a much more complex character on page than screen.
GENCO'S DEATH SCENE
In the film series, Genco Abbandando doesn't appear until the 1920s portions of The Godfather Part II. But in Puzo's novel, Don Corleone gets word that Genco is finally dying—of the cancer that caused him to be replaced by Tom Hagen as consigliere—on the very same day Connie gets married. Sonny, Fredo, Michael and Johnny Fontane all visit the dying man's bedside, and Abbandando makes a heart-wrenching plea in his final moments for Don Corleone to use his power and influence to save Genco from death.
This article, written by Issue Editor Tim Baker, was excerpted from Newsweek's special edition, The Godfather—45 Years of a Cinematic Masterpiece. For more on one of the most highly praised trilogies in history, pick up a copy today.