Godfrey Gao Dies at 35 While Filming Chinese Reality Show, Fans and Celebrities Mourn
Godfrey Gao, a Taiwan-born Canadian model, died aged 35 on Wednesday after collapsing while filming a reality television show in China.
Gao was filming a guest appearance on the hit show Chase Me, which features two teams of contestants taking part in competitive physical tasks after dark.
According to Chase Me producers Zheijang Television, Gao was running as part of a challenge being filmed in the city of Ningbo and suddenly fell.
"Guest participant Godfrey suddenly collapsed to the ground while running. The programme's on-site paramedics began lifesaving measures immediately and urgently transported him to the hospital," Zheijang Television said in a statement, the BBC reported.
"After two hours of all-out efforts to save him, the hospital [said] he had suffered a sudden cardiac death."
Gao's management agency JetStar Entertainment wrote in a post on Chinese social media site Weibo: "In the early hours of Nov. 27, our beloved Godfrey collapsed while filming on set. Following three hours of rescue efforts, he unfortunately left us. We are very shocked and saddened and even until now find it impossible to accept."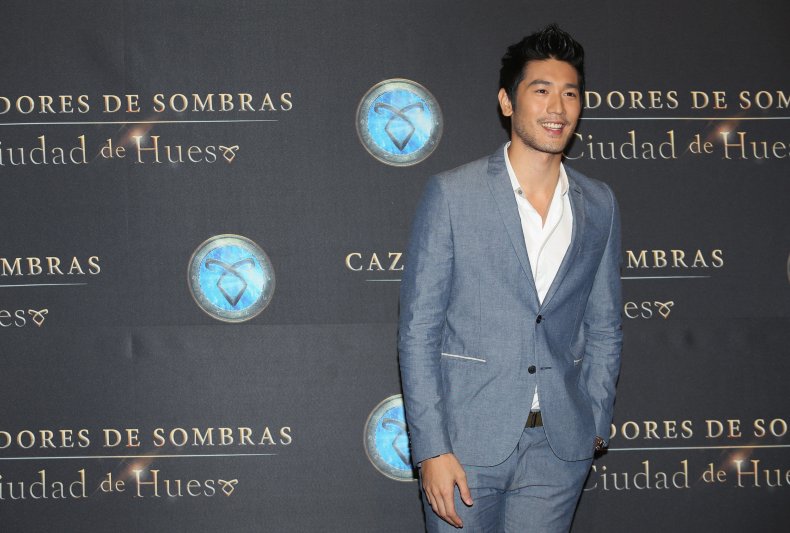 In 2011, Gao became the first Asian model to appear in a global fashion campaign for Louis Vuitton. In 2013, Gao landed a major Hollywood role in the movie The Mortal Instruments: City of Bones, based on the popular young adult novel by Cassandra Clare. The film co-starred Lily Collins, Jamie Campbell Bower, Robert Sheehan and Game of Thrones' Lena Headey.
In recent years, however, Gao, from Vancouver in Canada, made a name for himself in China's burgeoning movie and television industry. In 2016, he appeared in the romantic television drama Remembering Lichuan, which catapulted him to stardom in mainland China, according to The Hollywood Reporter.
In August, Gao starred in Chinese sci-fi blockbuster Shanghai Fortress, which was subsequently released around the world as a Netflix original in September. Despite high hopes for its release in China, the film was met with poor reviews and grossed just $15.4 million in its opening weekend, The Hollywood Reporter said in August.
On Wednesday, fans and celebrities alike mourned Gao's death. Remi Hii, who appeared in this year's blockbuster Spider-Man: Far From Home, tweeted: "I am beyond devastated to hear about the death of Godfrey Gao. This is a loss to us as a community as asian artists and it's fair to say it will never be the same without him."
Kim's Convenience star Simu Liu tweeted: "My heart is absolutely shattered. Godfrey left us far too soon and in far too tragic of a way."

Fans also mourned on Twitter.
"Rest in peace, Godfrey Gao. Our beloved Magnus Bane," one wrote fan, referring to his Mortal Instruments character.
Another said "this one hurts" and Gao "was just getting started."