15-Movie 'Godzilla' Blu-ray Box Set Releasing in Time for Halloween
Pioneers in letterboxing, commentary tracks and film restoration, the Criterion Collection has become the de facto standard for home movie releases, whether on Blu-ray, DVD or their retired line of laserdisc releases. Movies in the Criterion Collection are cataloged by spine number, and their thousandth release is a doozy. Its an expansive box set of Godzilla movies from the series' "Showa" era. The Godzilla: The Showa Era-Films, 1954-1975 Special Edition Collector's Set includes digital transfers of 15 Godzilla movies.
Named for Japan's Shōwa period, spanning Emperor Hirohito's 63-year reign, the Showa era is the first of four distinct series of Godzilla movies. Although Godzilla was an enemy of humanity in the 1954 original, the Showa era was marked by Godzilla's transformation from giant monster to antihero and, finally, to Earth's protector. The era's 15 films introduced many hallmarks of the Godzilla series, including Godzilla's eventual ally Mothra, and recurring enemies like Mechagodzilla and the three-headed extraterrestrial King Ghidorah.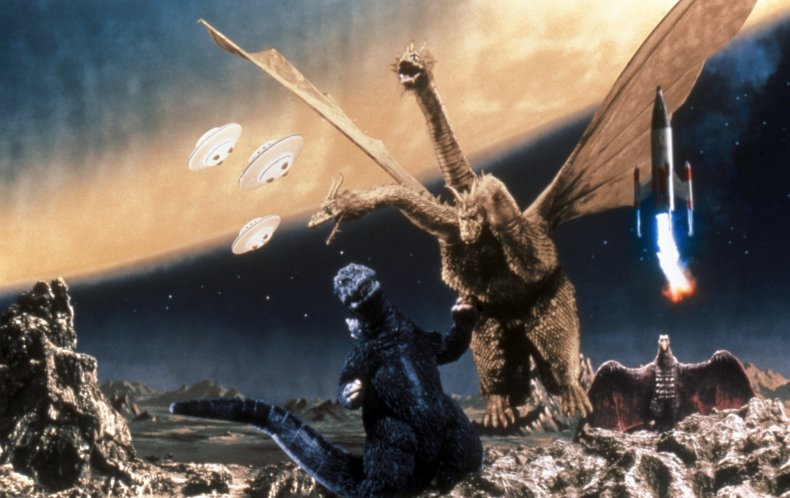 The 15 movies included in the Godzilla: The Showa Era-Films, 1954-1975 box set are:
Godzilla (1954)
Godzilla Raids Again (1955)
King Kong vs. Godzilla (1963, U.S. release version)
Mothra vs. Godzilla (1964)
Ghidorah, the Three-Headed Monster (1964)
Invasion of the Astro-Monster (1965)
Ebiah, Horror of the Deep (1966)
Son of Godzilla (1967)
Destroy All Monsters (1968)
All Monsters Attack (1969)
Godzilla vs. Hedorah (1971)
Godzilla vs. Gigan (1972)
Godzilla vs. Megalon (1973)
Godzilla vs. Mechagodzilla (1974)
Terror of Mechagodzilla (1975)
The Criterion Godzilla collection also includes 1956's Godzilla, King of the Monsters: the alternate version of the Japanese Gojira released in the United States, which cut 16 minutes from the movie, replacing it with new footage that reframes the movie from the perspective of an American journalist. Far less drastic are the differences between the Japanese and U.S. versions of King Kong vs. Godzilla, but the collection includes both, should you want to compare.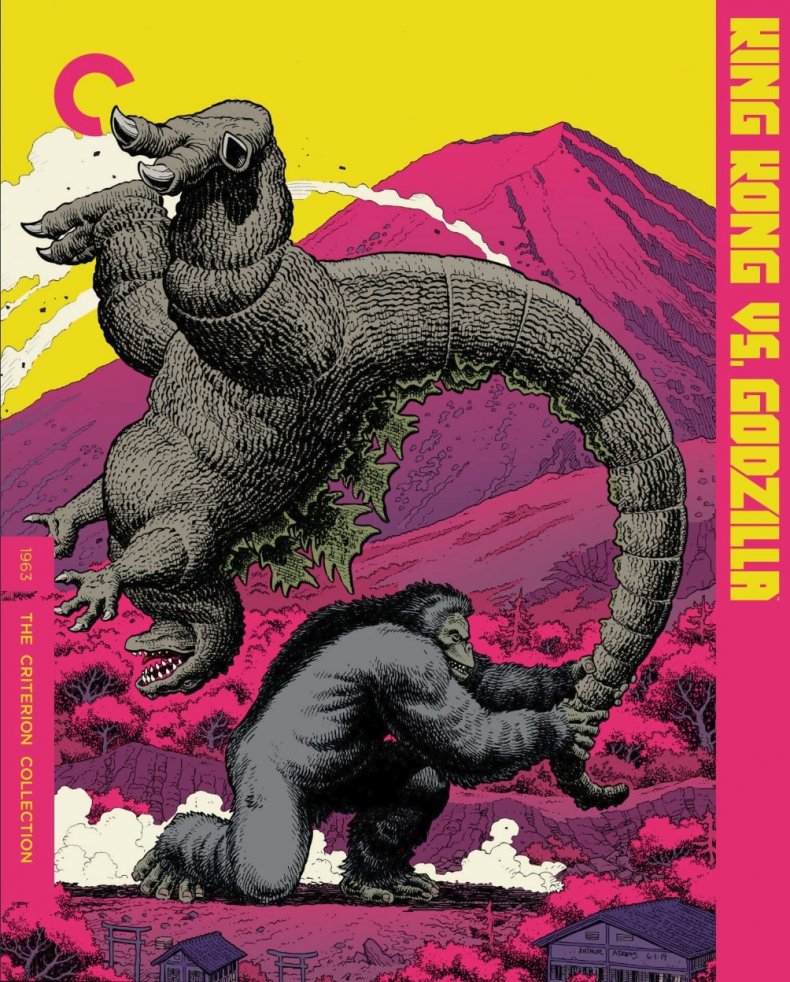 While all of the movies in The Showa Era-Films set are presented with their original monaural Japanese-language audio track, with subtitles, Invasion of the Astro-Monster, Son of Godzilla, Destroy All Monsters, Godzilla vs. Megalon, Godzilla vs. Mechagodzilla and Terror of Mechagodzilla will also have English-language dub tracks.
The expansive Blu-ray Godzilla collection also comes loaded with special features, including a Directors Guild of Japan interview with Ishiro Honda, who directed the original Godzilla and several of the other movies in the collector's set. Other features include unused effects sequences from Toho Co., interviews with Godzilla cast and crew, trailers and an interview with Director Alex Cox (Repo Man), a lifelong promoter of cult films.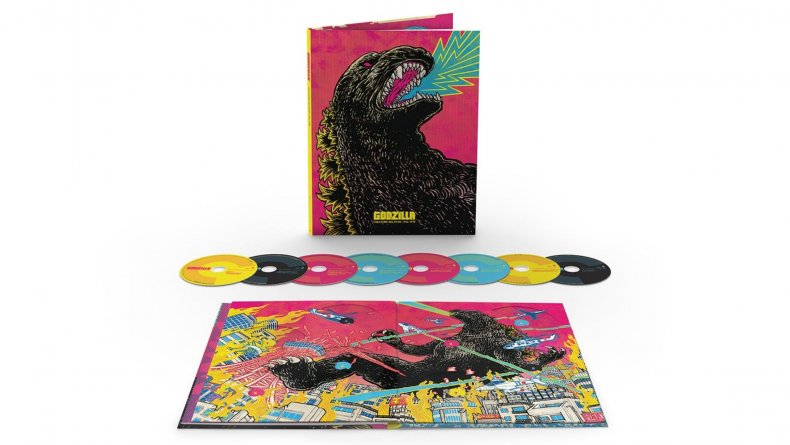 But it's the packaging for Godzilla: The Showa Era-Films, 1954-1975 that's likely to make it indispensable for diehard Godzilla fans, presenting the 8 Blu-ray discs in the collector's set alongside an illustrated hardcover book. An array of talent went into its creation, including illustrations by comic, manga and movie concept artists like Arthur Adams, Sophie Campbell, Becky Cloonan, Jorge Coelho, Geof Darrow, Simon Gane, Robert Goodin, Benjamin Marra, Monarobot, Takashi Okazaki, Angela Rizza, Yuko Shimizu, Bill Sienkiewicz, Katsuya Terada, Ronald Wimberly and Chris Wisnia.
Criterion's Godzilla: The Showa Era-Films, 1954-1975 will be released on October 29. The box set will cost $224.95, but is available for preorder now for $179.96.
15-Movie 'Godzilla' Blu-ray Box Set Releasing in Time for Halloween | Newsgeek