Godzilla Is MY President: Twitter Users React to Person Who Cleaned Trump's Walk Of Fame Star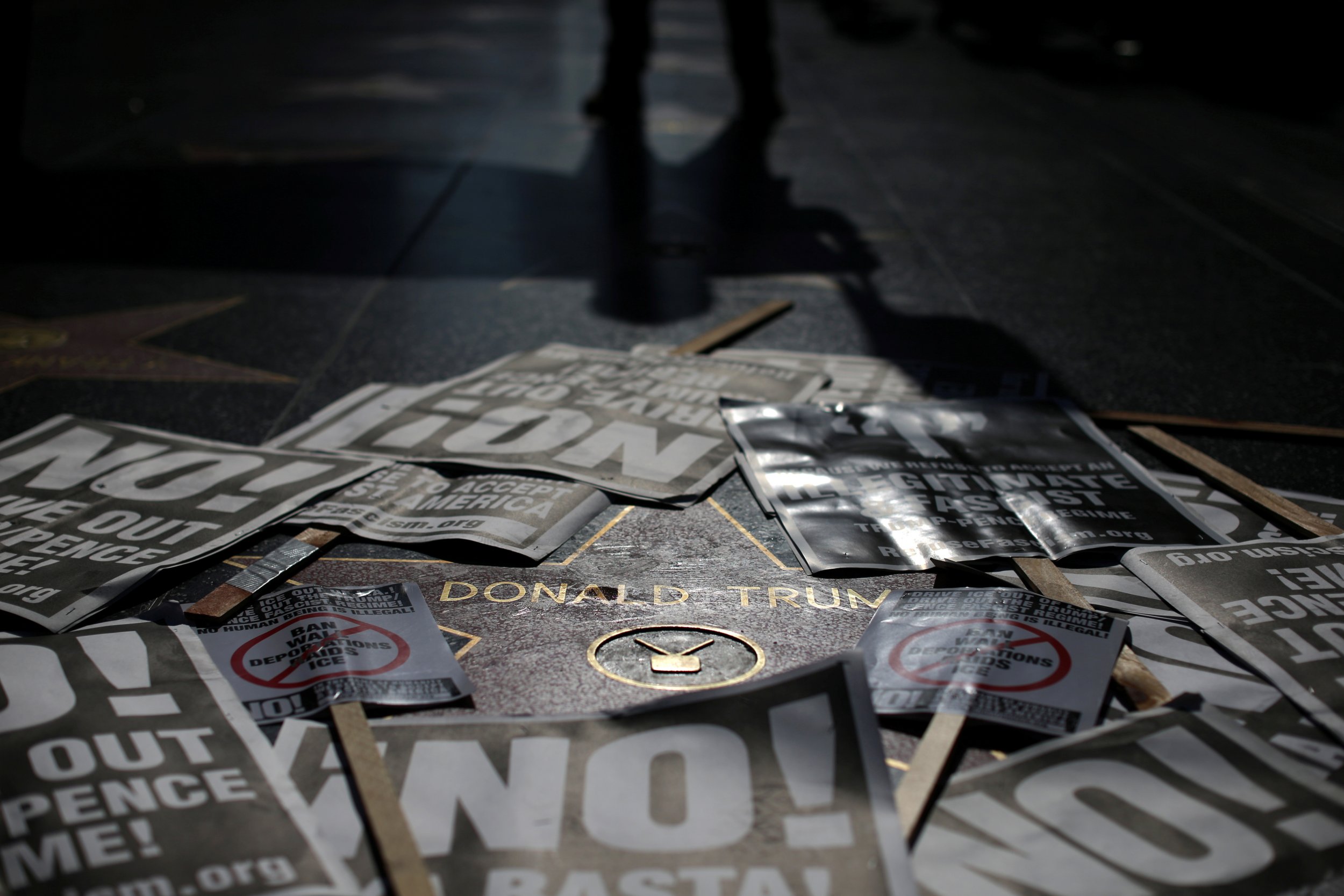 A Donald Trump supporter who cleaned graffiti off the president's star on Hollywood Boulevard's Walk of Fame has accidentally kicked off a trend of other people cleaning the stars of their 'president.'
The woman, known as McKenna, posted a picture of herself cleaning Trump's star, which was retweeted by the president's son Eric Trump, prompting other Twitter users to recreate their own joke versions.
McKenna posted a picture of herself cleaning the graffiti and wrote: "Stopped to clean ‪@realDonaldTrump Hollywood Star. Nothing but respect for MY President. ‪#RaisedRight."
Her post, liked by more than 217,000 people, was copied by a number of other social media users who shared pictures of themselves with the Walk of Fame stars commemorating Shrek, Pitbull, Meryl Streep and other celebrities with the caption 'MY president.'
One user wrote: "Stopped to clean Godzilla's Hollywood star. Nothing but RESPECT for MY president!"
The president's star in Hollywood, Los Angeles, has been something of a magnet for vandalism, having been graffitied and even smashed with a sledgehammer since the time Trump began campaigning for office.
Following Trump's election victory, a man dressed as a construction worker took a sledgehammer to the star and his actions were caught on video. James Otis, 52, pled no contest to the crime and was sentenced to three years of probation for vandalism, also agreeing to pay $4,400 for the damage he caused to the star.
"I just sort of had enough with Mr. Trump's aggressive language toward women and his behavior, his sexual violence with women and against women," Otis said at the time, citing accusations Trump denied, in comments carried by The Los Angeles Times.
"I've had personally in my own family four people who have been assaulted or have had sexual violence happen to them. It all became very personal," he added.
Godzilla Is MY President: Twitter Users React to Person Who Cleaned Trump's Walk Of Fame Star | U.S.