'Godzilla vs. Kong' Monster Leaked? New Rumors Claim Return of Classic Foe
If new rumors are accurate, Godzilla will have more to deal with than Skull Island's giant ape in Godzilla vs. Kong. Potential leaks to fan site Godzilla-Movies claim Mechagodzilla will be joining the 2020 monster brawl. Will Godzilla's mechanical foe finally make his debut in the fourth MonsterVerse movie?
Citing unnamed sources for the leak, Godzilla-Movies reports that Mechagodzilla will appear in the upcoming Godzilla vs. Kong—the first time the monster will cross over from Toho's Japanese kaiju series to the American reboots (excepting a cameo appearance in Ready Player One).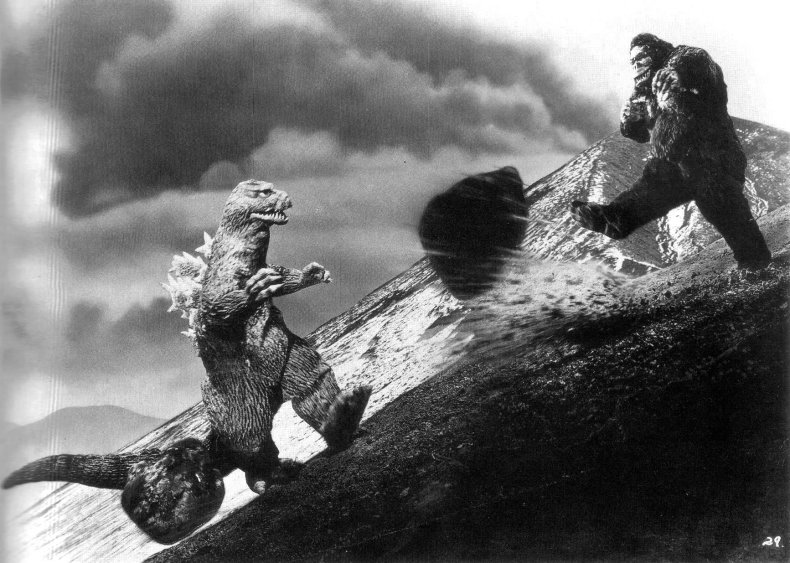 Their sources additionally claim that Mechagodzilla will not be the only new monster joining the fray in Godzilla vs. Kong, but that the upcoming movie will also feature a second monster new to the MonsterVerse series kicked off by the 2014 Godzilla.
Godzilla-Movies further implies the possibility of an imminent trailer release for Godzilla vs. Kong, writing, "fans skeptical of this news will see in the very near future, evidence to support our claims."
When asked for confirmation of Mechagodzilla's return by Newsweek, Warner Bros. Pictures had no comment.
While Mechagodzilla's return in Godzilla vs. Kong exists in the realm of leaks and rumors for now, there's ample evidence to support the monster's return, including a radically redesigned Mechagodzilla toy, debuted at the latest Hong Kong Toys & Games Fair:
There's even a hint embedded in the end credits of 2019's Godzilla: King of the Monsters, which includes a montage of newspaper headlines. One article, about troops sent to Skull Island—King Kong's home—describes a scientist from the monster hunting organization Monarch building a "mechanized giant" on the island, after previous efforts to engineer "organic Titans."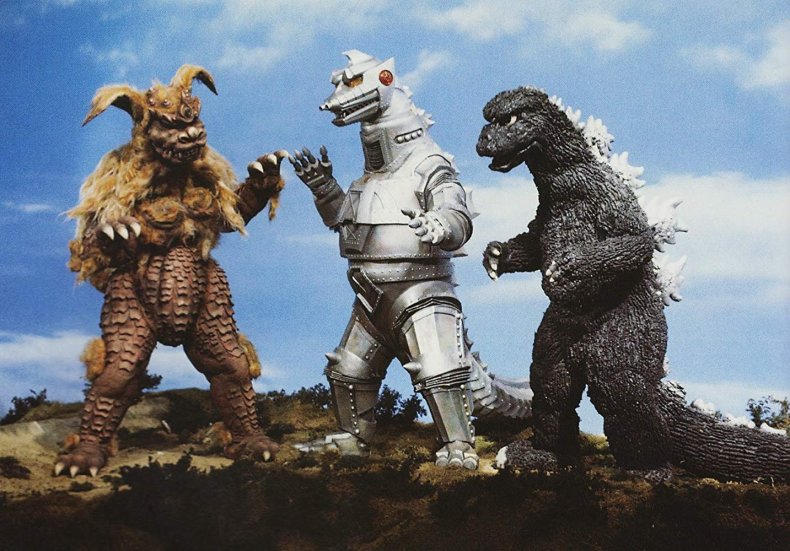 Mechagodzilla first appeared in 1974's Godzilla vs. Mechagodzilla. Rather than a human creation, the original Mechagodzilla was an alien superweapon designed to conquer Earth. In subsequent appearances, Mechagodzilla was most often a robot or cyborg unleashed by humans fighting back against Godzilla.
Godzilla's robotic double can launch missiles and fire energy beams, making it one of the King of the Monsters' most formidable opponents.
A follow-up to both Godzilla: King of the Monsters and 2017's Kong: Skull Island, Godzilla vs. Kong stars Alexander Skarsgård, Millie Bobby Brown, Rebecca Hall, Brian Tyree Henry, Shun Oguri, Lance Reddick, Eiza González, Kyle Chandler, Demián Bichir, Jessica Henwick and Julian Dennision.
Directed by Adam Wingard, Godzilla vs. Kong will be in theaters—with or without Mechagodzilla—on November 20, 2020.