GoFundMe Refunding Donors Money to Border Wall Campaign After Organizer Redirects Cash to His Nonprofit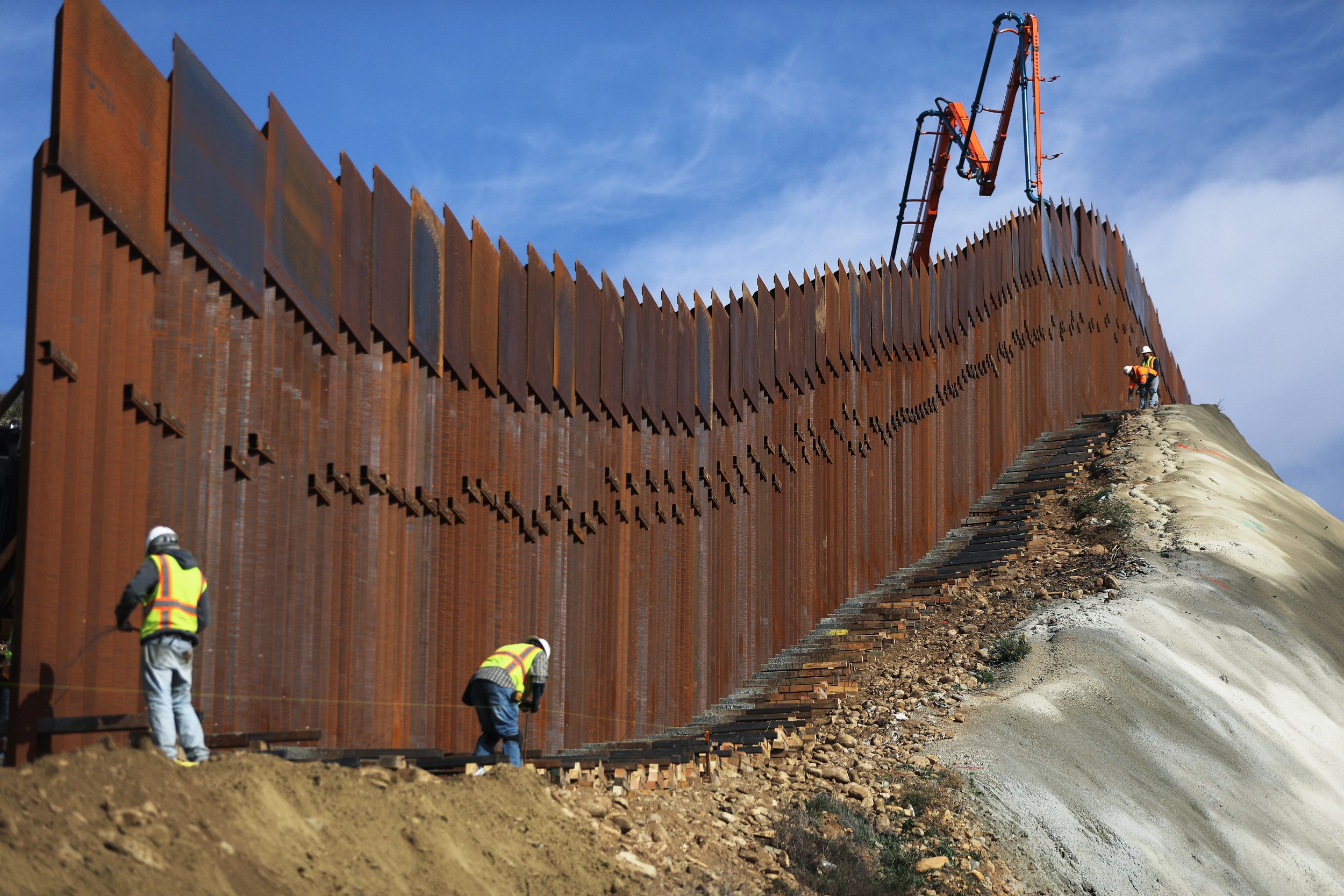 GoFundMe will refund more than $20 million to donors who gave money to a campaign organized by an Air Force veteran to build a wall along the southwest border.
The company said it is giving back the donations because the organizer, Brian Kolfage, announced the funds would be directed to a nonprofit he created, not the federal government as originally promised.
The change in the recipient of the funds violates GoFundMe rules, company spokesman Bobby Whithorne told The Hill.
"When the campaign was created, the campaign organizer specifically stated on the campaign page, 'If we don't reach our goal or come significantly close we will refund every single penny,' " Whithorne said. "He also stated on the campaign page, '100% of your donations will go to the Trump Wall. If for ANY reason we don't reach our goal we will refund your donation.' "
"However, that did not happen. This means all donors will receive a refund," he added.
Kolfage, a triple amputee who was injured serving in Iraq, started the campaign "We The People Will Build The Wall" in December with the aim of raising $1 billion to fund President Donald Trump's signature border security project. On Friday, he updated the page to say he had concluded the government wouldn't be able to accept GoFundMe donations "anytime soon."
Instead, Kolfage said, he and a team of advisors formed a Florida-based nonprofit called named "We Build the Wall, Inc." to receive the contributions.
"Our highly experienced team is highly confident that we can complete significant segments of the wall in less time, and for far less money, than the federal government, while meeting or exceeding all required regulatory, engineering, and environmental specifications," Kolfage wrote.
To date, Kolfage's campaign has raised about $20.4 million from more than 340,000 donors. GoFundMe says any donor who wants their contribution to go to Kolfage's nonprofit must proactively approve the new destination.
"If they do not take that step, they will automatically receive a full refund," Whithorne said.
Kolfage has come under increasing scrutiny since NBC News published an expose of his past internet ventures, which included running websites that pushed debunked conspiracy theories. A separate report from BuzzFeed News revealed that Kolfage allegedly pocketed money from a previous GoFundMe campaign he started to raise money for wounded veterans.