GoFundMe Campaign Raises Over $530K for Historically Black Louisiana Churches Burned Down in Suspected Hate Crimes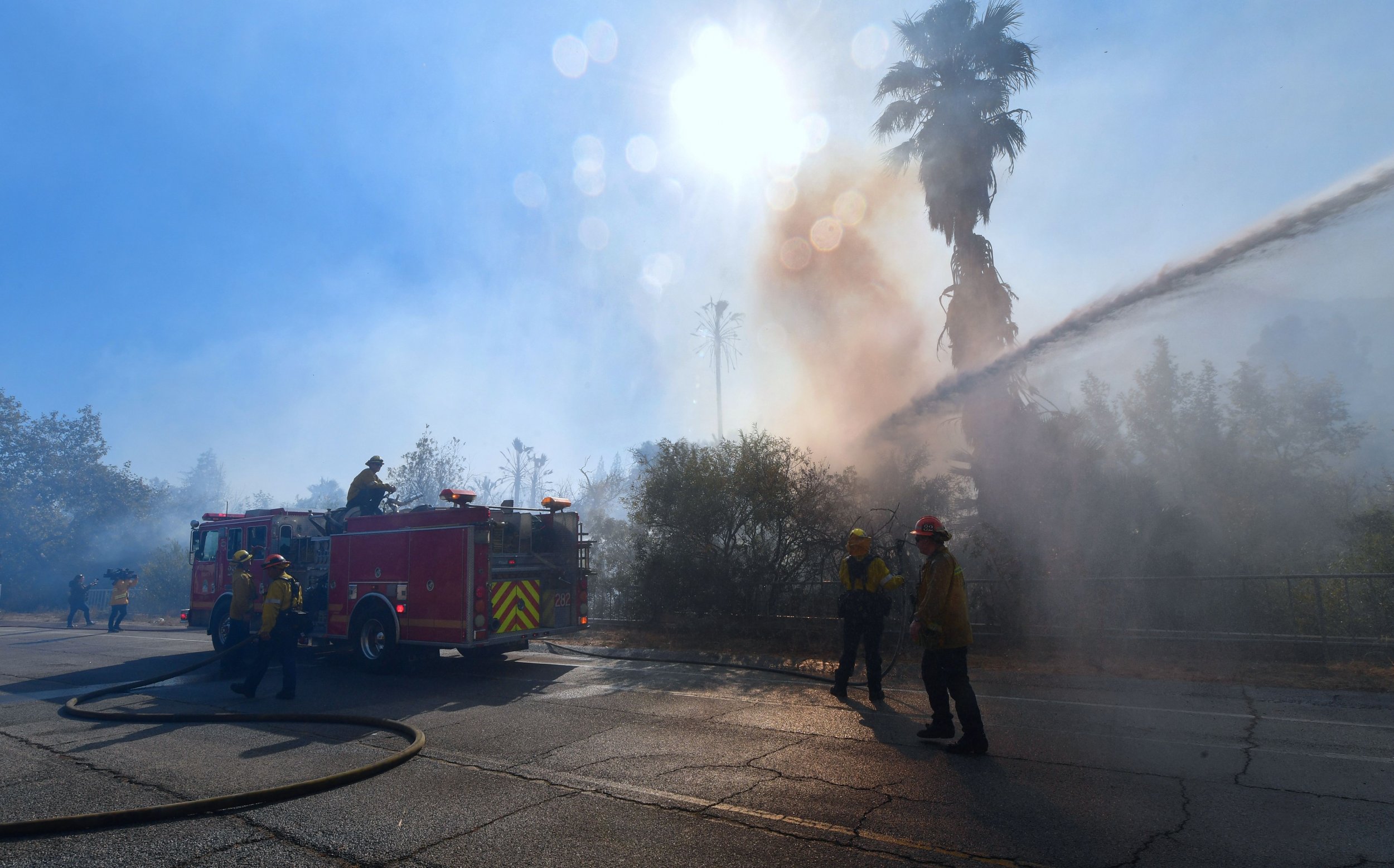 A GoFundMe page has raised hundreds of thousands of dollars for the reconstruction of three historically-black churches in Louisiana that were recently burned down in a string of suspected hate crime incidents.
The campaign—titled Seventh District Baptist Church Fires St Landry—as of Tuesday had raised a total of $538,188 out of its $1.8 million goal from 10,258 donors since Seventh District Baptist Association Finance Secretary Ruth Jack launched it six days ago.
Last week, the son of Louisiana Deputy Roy Matthews of the St. Landry Parish Sheriff's Office was arrested and charged with three counts of simple arson over a string of suspicious local fires at three historically-black churches. Holden Matthews, 21, was booked into St. Landry Parish jail on Wednesday evening after his father reportedly turned him in to authorities.
The first fire broke out at St. Mary Baptist Church in Port Barre on March 26. A second fire erupted a week later, on April 2, at Greater Union Baptist Church. Despite rigorous efforts by firefighters to combat the blaze, the building was unable to be salvaged. The unusual circumstances surrounding the fire led Greater Union's pastor Harry Richard to speculate that foul play could have been involved. Following the fires, the State Fire Marshal's Office launched an investigation into both incidents.
A third fire on April 4 at Mount Pleasant Baptist Church, which burned down the entire building, prompted State Fire Marshal Butch Browning to declare that the three fires displayed concerning "patterns."
During a court appearance on Monday, prosecutors filed new hate crime charges against Matthews in relation to the burning of the three historically-black churches. A judge later denied Matthews' bond request citing a "substantial amount of evidence" against him, reported the BBC.
"There is clearly something happening in this community," Browning said last Thursday, the same day the fundraising campaign was launched.
"The host of this campaign is the Seventh District Baptist Association, a 149 year old nonprofit religious organization," the GoFundMe campaign description read. "We are working with the governor of Louisiana, local leaders, elected officials, the impacted churches and their pastors, other faith organizations and the community to ensure 100 percent of all funds raised will be evenly distributed to the three churches affected."
All contributions "will be distributed equally among all three churches for not only rebuilding their sanctuaries, but for the purchase of all necessities lost in the fires, including pews, sound system, musical instruments, etc.," according to the fund-raising campaign.
The campaign began trending on GoFundMe this week after the devastating Monday fire that severely damaged France's historic Notre Dame Cathedral drew attention to recent church fires across the U.S.
The Paris blaze prompted sympathy from a number of world leaders, including President Donald Trump and Vice President Mike Pence. "So horrible to watch the massive fire at Notre Dame Cathedral in Paris. Perhaps flying water tankers could be used to put it out. Must act quickly!," the president tweeted on Monday. "God bless the people of France!" he added in another tweet a few hours later. Pence expressed how it was "heartbreaking to see a house of God in flames." Both have yet to publicly address the three church fires in Louisiana.