GoFundMe Campaign For Unpaid Fyre Festival Caterer Raises Over $100K
A caterer for the failed Fyre Festival has raised over $100K on GoFundMe after she revealed that she was never paid for her work at the disastrous event.
Maryann Rolle, co-owner of the Exuma Point Resort where many festival-goers were initially directed to upon arriving on the island, created the GoFundMe campaign last Monday with a goal of raising $123,000 to cover lost revenue incurred when the festival went under.
"As I make this plea it's hard to believe and embarrassing to admit that I was not paid… I was left in a big hole! My life was changed forever, and my credit was ruined by Fyre Fest," she wrote on the campaign. "My only resource today is to appeal for help. There is an old saying that goes 'bad publicity is better than no publicity' and I pray that whoever reads this plea is able to assist."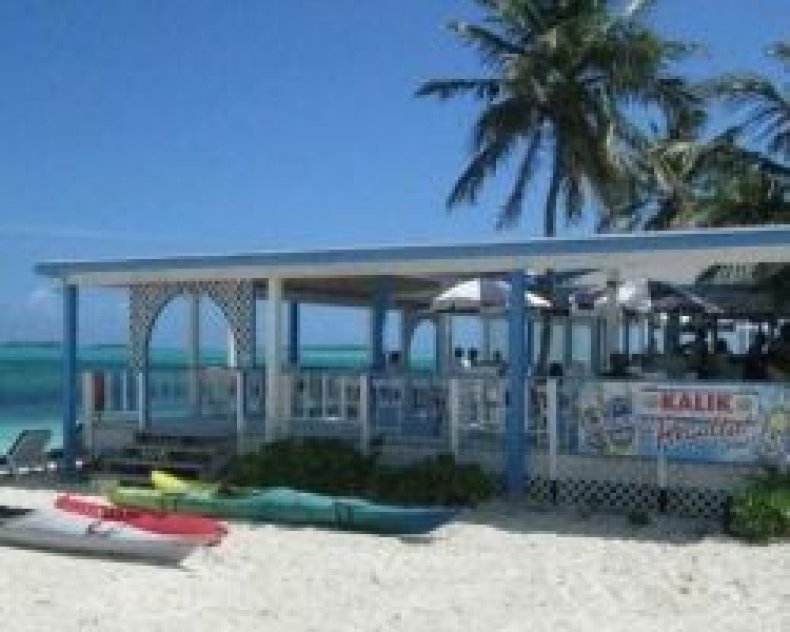 Newsweek subscription offers >
Rolle stated that in April 2017, when the sham festival took place, she catered "no less than 1,000 meals per day," including "breakfast, lunch and dinner" that was delivered to Coco Beach and Roker's Point, where the main event was scheduled to take place. "Organizers would also visit my Exuma Point location to enjoy the prepared meals," she added. "Fyre Fest organizers were also checked into all the rooms at Exuma Point Resort."
Since its launch seven days ago, the Exuma Point GoFundMe page has raised over $139,000 as of Monday afternoon — a figure higher than its original goal of $123,000 — with more than 4,300 separate contributions.
The highly anticipated Fyre Festival was scheduled to take place on an island in the Bahamas over two weekends in April and May 2017. But the event was canceled after severe problems began surfacing during its inaugural weekend, including issues related to food, accommodation, security and artists booked to perform.
Arriving on Great Exuma island, attendees were taken to FEMA tents and given poorly put together cheese sandwiches, instead of the luxury villas and high-class food that was guaranteed. Many guests had already paid the company's founders, Billy McFarland, 28, and rapper Ja Rule, thousands of dollars to attend the festival.
Newsweek subscription offers >
Following the sham event, several lawsuits were brought against Fyre Festival's organizers who were accused of defrauding consumers. One of which sought $100 million in damages.
Last October, a federal court in Manhattan sentenced McFarland to six years in prison for his role in the Fyre Festival. He was also ordered to pay approximately $26 million to settle charges of wire fraud.
Rolle did not immediately respond to Newsweek's request for further information.
GoFundMe Campaign For Unpaid Fyre Festival Caterer Raises Over $100K | Culture