Two GoFundMe campaigns for a person killed in the Kenosha protests late Tuesday have raised over $78,000.
Loved ones of 26-year-old Anthony Huber have set up pages to help support his family with funeral expenses, identifying one of the protesters who was allegedly gunned down by 17-year-old Kyle Rittenhouse during a third night of anti-racism and anti-police brutality protests in Kenosha.
"My nephew Anthony was gunned down in the streets of Kenosha WI while he was defending a cause he firmly believed in," reads one GoFundMe petition created by Mary Kennedy, who says she is Huber's aunt.
"He was fighting for a cause and he wasn't a rioter, he was a protester and a defender. He did all he could to have people except him for who he was and we all only wanted the best for him. We have known him all his life and some have known him for a minute," Kennedy wrote in the fundraiser.
She said the funds will help Huber's parents with funeral expenses, as well as some legal fees and past bills.
The other GoFundMe page, organized by Danielle Rasmussen on behalf of Huber's partner Hannah Gittings, has raised more than three times its goal.
"While peacefully protesting Anthony selflessly tried to aid in taking down an attacker when he was gunned down. Anthony leaves behind a significant other and a step daughter who need our help," the fundraiser reads.
Rasmussen, whose friend is currently housing Gittings, said Gittings has been unable to retrieve her keys from Huber's body or see the deceased until a funeral home has been chosen and paid for.
"I'm happy that the fundraiser has done so well. I'm very happy that I was able to facilitate and use my social media platform to help [Hannah] to be OK, financially at least, Rasmussen told Newsweek. "I'm so grateful and thankful to everybody who's donated."
"Amazing things happen when we work together," Rasmussen added.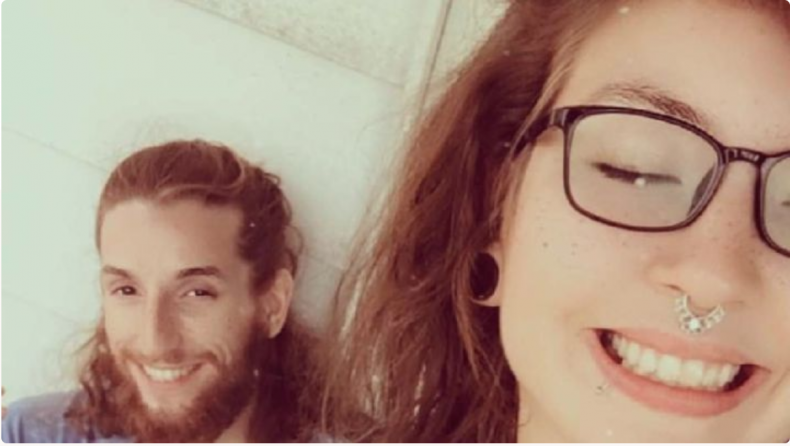 On Tuesday night, as demonstrators continued to protest the shooting of Jacob Blake, a Wisconsin man shot in the back seven times by the police on Sunday, Rittenhouse fatally shot two people and injured a third.
Video from the night's event shows that Huber was the second man shot, after he and another attempted to disarm the shooter, who had already shot a 36-year-old Kenosha resident.
On Wednesday, Kenosha Police Chief Daniel Miskinis was criticized for blaming Huber and the other protester for their own deaths, saying they would not be dead had they not been out past curfew.
"Persons who were out after the curfew became engaged in some type of disturbance, and persons were shot," Miskinis said during a news conference. "Everybody involved was out after the curfew. I'm not going to make a great deal of that, but the point is the curfew is in place to protect. Had persons not been out involved in violation of that, perhaps the situation that unfolded would not have happened."
Although Huber was not identified, Miskinis said the protesters were "a 26-year-old Silver Lake resident and a 36-year-old Kenosha resident."
Rittenhouse was arrested early Wednesday in his hometown of Antoich, Illinois, which is located about 30 minutes away from Kenosha. He is being charged as an adult for first-degree intentional homicide.
Update 27/08/20 11:59 p.m. This story was updated with comments from Rasmussen.