GoFundMe for Canadian Muslim Family Killed in Suspected Hate Crime Raises Over $270K in Less Than 18 Hours
A GoFundMe page created for the Canadian Muslim family struck by a truck and killed in a suspected hate crime over the weekend has raised more than $270,000 in less than 18 hours.
On Sunday night, four out of five members of the Salman family were killed in London, Ontario, after the driver of a black pickup truck mounted the sidewalk and struck the family.
Authorities say a 74-year-old woman died at the scene, while a 44-year-old woman, a 46-year-old man and a 15-year-old girl were rushed to the hospital but later died of their injuries. A 9-year-old boy, the only survivor of the attack, remains hospitalized in stable condition.
Police believe the family was intentionally targeted because they were Muslim.
"There is evidence that this was a planned, premeditated act motivated by hate. We believe the victims were targeted because of their Islamic faith," Deputy Superintendent Paul Waight told reporters on Monday.
Authorities have arrested 20-year-old Nathaniel Veltman in connection to the attack. Veltman has been charged with four counts of first-degree murder and one count of attempted murder. There is no known connection between the suspect and the victims.
The GoFundMe says the Salman family has indicated they are not in need of financial assistance at this time, but that the fundraiser has been created to support sadaqa jariya, an important concept within Islam in which Muslims give to charity in memory of the deceased.
"Any charity which continues to have positive effects on a community in the long-term can be considered a sadaqa jariya," international aid agency Islamic Relief's website states.
"The horrific nature of the crimes perpetrated against the Salman family serve as a reminder of the long shadow of Islamophobia that is cast on the lives of peaceful Muslim families across the world," the fundraiser reads.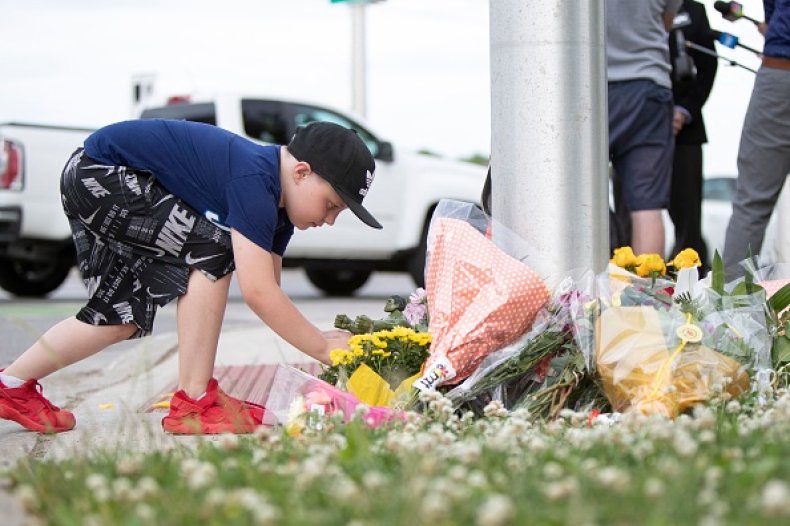 The tragedy has garnered national attention and marks the worst attack against Muslim Canadians since a man gunned down six members of a Quebec City mosque in 2017.
"I'm horrified by the news from London, Ontario," Canadian Prime Minister Justin Trudeau tweeted on Monday. "To the loved ones of those who were terrorized by yesterday's act of hatred, we are here for you. We are also here for the child who remains in hospital—our hearts go out to you, and you will be in our thoughts as you recover."
He added, "To the Muslim community in London and to Muslims across the country, know that we stand with you. Islamophobia has no place in any of our communities. This hate is insidious and despicable—and it must stop."
London Mayor Ed Holder called it "an act of mass murder, perpetrated against Muslims, against Londoners, and rooted in unspeakable hatred."
London, a town with roughly 400,000 residents, has a large Muslim community. Holder said the city's second-most widely spoken language is Arabic.
"This is a terrorist attack on Canadian soil, and should be treated as such," Mustafa Farooq, head of the National Council of Canadian Muslims, said in a statement.
The incident has also received international criticisms.
In Pakistan, Prime Minister Imran Khan condemned the attack, saying it was part of "growing Islamophobia" in Western countries.
"Islamophobia needs to be countered holistically by the international community," Khan wrote on Twitter.
Local media reports say the Salman family immigrated from Pakistan about 14 years ago.