GoFundMe for Family Who Lost Father, Two Children in Christmas Fire Passes $550K
An online fundraiser for a Pennsylvania family that lost three of its members in a fire on Christmas has raised more than $500,000.
As of Sunday evening, a GoFundMe page set up for the family had received more than $550,000 in donations. This included donations from more than 8,000 contributors. The page's fundraising goal is listed as $20,000.
According to the GoFundMe page, Eric and Kristin King's home, which is located in Quakertown, Pennsylvania, caught on fire early on Christmas morning.
Kristin and couple's oldest son, Brady, survived the fire, but Eric and the family's two other sons, Liam, Patrick, as well as their two dogs, did not. The GoFundMe page states that their entire home was destroyed by the fire.
"Eric and Kristin were high school sweethearts and the happiest people you will have ever met. They were always smiling and full of positive spirits, you just couldn't help but to love them," the page states.
The page says that the family was involved in the Quakertown Youth Baseball Association "and spent their days and nights at the baseball fields."
The Bucks County Courier Times reported Sunday that a preliminary investigation by local investigators has led them to believe that lights on a Christmas tree started the fire.
"We will be continuing to investigate to find out why it ignited, but the evidence is very clear that it started in the Christmas tree," said Police Chief Scott McElree, according to the paper.
"A Christmas tree burns very quickly and very hot," McElree added. "When trees go dry, it's a violent and robust source. There is an immense amount of heat and that probably contributed."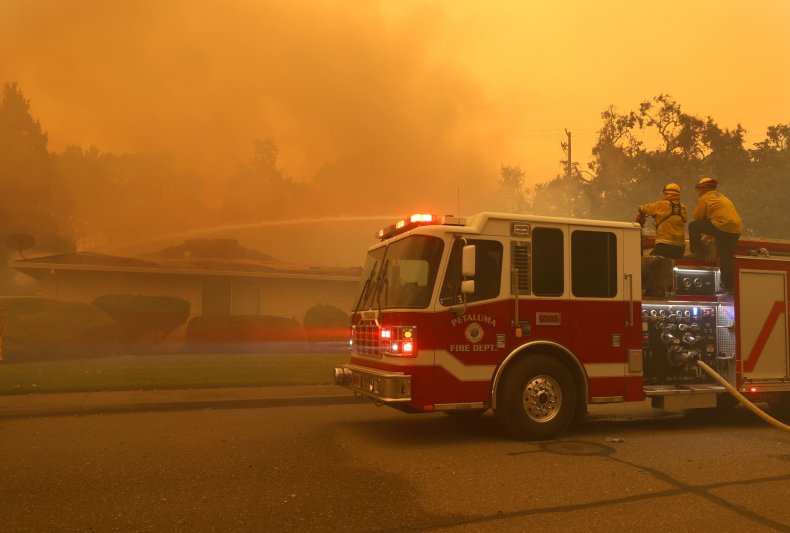 The Quakertown Community School District released a statement following the tragic fire.
"It is with unbearable sorrow that we share with you this Christmas morning the tragic news that the King family, in a house fire early today, lost their father and two Richland Elementary School students, Liam, a fifth-grader, and Patrick, a third-grader," the school district wrote in a statement on Facebook.
"This news is devastating for the District community and the Quakertown area at large. Eric, Kristin, and their boys are very active in the community, and the kind of people who make this a special place to live and attend school," the district added.
According to the Bucks County Courier Times Eric was 41, Liam was 11 and Patrick was 8.