GoFundMe Page for Bodega Worker Taken Down After Video Shows Fatal Stabbing
A GoFundMe page launched for a New York City bodega worker was taken down after a video allegedly showed the employee fatally stabbing a man.
"Our terms of service prohibit fundraising for the legal defense of a violent crime. At this time, the fundraiser has been removed and all donors have been refunded," a GoFundMe spokesperson told Newsweek on Thursday.
The 51-year-old Manhattan worker, Jose Alba, has been detained at Rikers Island on $250,000 bond after he was accused of killing Austin Simon in an alleged self-defense act on Friday, according to the video obtained by the New York Post.
The surveillance footage allegedly shows Simon going behind the counter, attacking and shoving Alba, grabbing a knife and stabbing Simon. A criminal complaint mentioned that Simon died of his injuries after being stabbed at least five times.
Alba's family alleged that the bodega worker in the Hamilton Heights store picked up the knife to defend himself against Simon, who was on parole for assaulting a police officer at the time of the incident.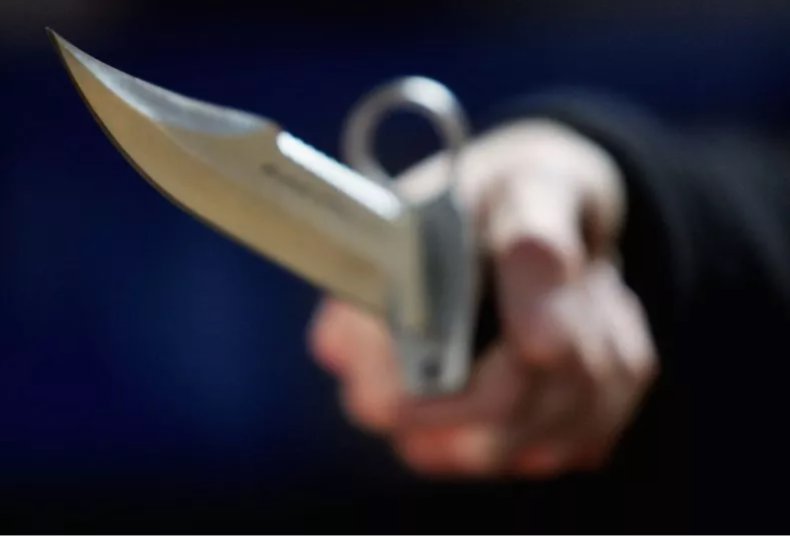 Police said that Simon stormed the bodega after his girlfriend told him that Alba grabbed a bag of chips out of her 10-year-old daughter's hands after the mother couldn't pay for it because her debit card was declined.
The GoFundMe page was set to raise funds to cover Alba's bail money and legal fees after he was charged with second-degree murder. However, the page was removed Wednesday night, according to the New York Post.
By the time it was deleted, the GoFundMe page had raised $20,000 for Alba, according to the Daily Mail.
United Bodegas of America President Radhames Rodriguez told the New York Post that the organization will launch a new GoFundMe page to help Alba.
"We will defend this man," Rodriguez said on Thursday. "The attacker went behind the counter. Alba doesn't deserve to be in jail. It's not right. It's very sad.
"These bodegas are mom and pop shops. This could have happened to me. It could happen to anyone," said Rodriguez, who runs a bodega in the Bronx.
Manhattan District Attorney Alvin Bragg's office brought the criminal charge that Alba is facing and pushed for $500,000 bond during arraignment on Saturday. Rodriguez said that a rally is being planned outside the DA's office next week to protest how prosecutors handled the case.
Alba's daughter, Yulissa, told the Post on Wednesday that the stabbing was committed in self-defense, adding "it was either him or the guy at the moment."
"He's never hurt anybody. He's never had an altercation where he had to defend himself. This is the first time for him," she said of her father, who has no criminal record and could face 15 to 25 years in prison if convicted.
New York City Mayor Eric Adams on Thursday visited the bodega, where he defended Alba during a press conference.
"My heart goes out for this hard-working, honest New Yorker that was doing his job in his place of business, where a person came in and went behind the counter and attacked him," Adams said, according to the Post.
Newsweek has reached out to the United Bodegas of America for comment.
Update: 7/7/22; 5:55 p.m.: This article has been updated to include comment from a GoFundMe spokesperson.