GoFundMe Raises $205K for Toddler Killed By Stray Bullet, Search for Suspects Continues
A GoFundMe page has raised more than $205,000 for the family of 23-month-old Jasper Wu, who was fatally struck by a stray bullet while sleeping in his car seat during a ride on the freeway.
As of Friday morning—three days after the fundraiser was created—the page raised $205,100 to help the Wu family with unexpected expenses, surpassing its $35,000 goal.
On Saturday afternoon, Jasper was killed after a gun battle broke out between two cars on Interstate 880 in Oakland. He had been traveling in the car with relatives from San Fransisco to his home in Fremont. There were three kids in the back of his mother's white Lexus at the time of the incident.
Caught in the crossfire, Jasper was hit in the head by a stray bullet. First responders rushed him to UCSF Benioff Children's Hospital but doctors could not save him.
The Oakland Chinatown Chamber of Commerce, which created the GoFundMe page, said that Jasper never had a chance to meet his father, who went back to China before his son's birth and has been unable to return to the U.S. due to COVID-19 travel restrictions.
His father finally gained permission into the country on Monday to make arrangements for his son's funeral.
The California Highway Patrol is still investigating the incident. Detectives have not released any suspect information or a motive, but do not believe Wu's family to be the intended targets of the shooting.
Jasper's mother, Cherry, is making her own plea with the public to help "find the killers."
"This is such a huge loss to us. We cannot accept his departure. I want to call on the community if you were Highway 880," she told WABC. "Please give us any information you may have."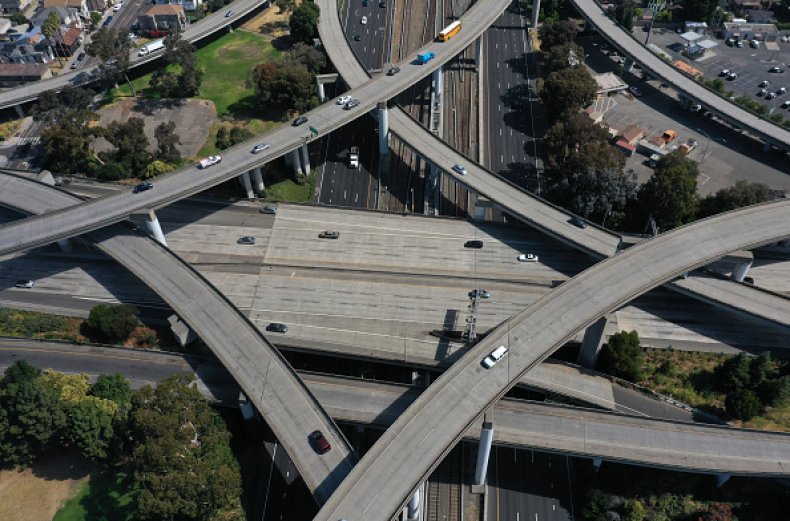 The Oakland Chinatown Chamber of Commerce is expected to announce a $10,000 reward for information leading to the arrest of Wu's killer. The group is scheduled to hold a press conference on Friday afternoon.
"Jasper will never wake up again. This is horrible," Carl Chan, the president of Oakland's Chinatown Chamber of Commerce, told The Mercury News. "Today is my birthday and I'm saying that because I'm so lucky to be celebrating my birthday and Jasper could not have a chance to celebrate his own second birthday in December."
In the past 12 months, there have been 76 shootings recorded on highways in Oakland.
Public officials are calling on the city and law enforcement to take a different approach to tackle gun violence.
"Such a tragedy in terms of the loss of an innocent life. We need people to stand up and say this is wrong," Fremont Mayor Lily Mei, who delivered flowers to the Wu family on Monday, said.
"I am communicating with the highway patrol, OPD and Caltrans to see what we can do here in Oakland to install cameras on highways," Councilman Noel Gallo added.
Reverend Ramon Price Sr. of Oakland, who lost his own 27-year-old son in another Alamdea County freeway shooting a few weeks ago, offered his condolences to the Wu family.
"My son was killed at the age of 27. He had a chance to live life. This baby was 23 months old. Hadn't even reached his second birthday," Prince told KPIX. "Never even the opportunity or chance to live life. That family will never know what that child was capable of."
"People have no more regard for life," he added. "It's like everybody has a kill mode, or killing is what is on their mind. They don't care at what expense. They don't care about the innocent people that get hurt in the process. They're just going after who they don't like."