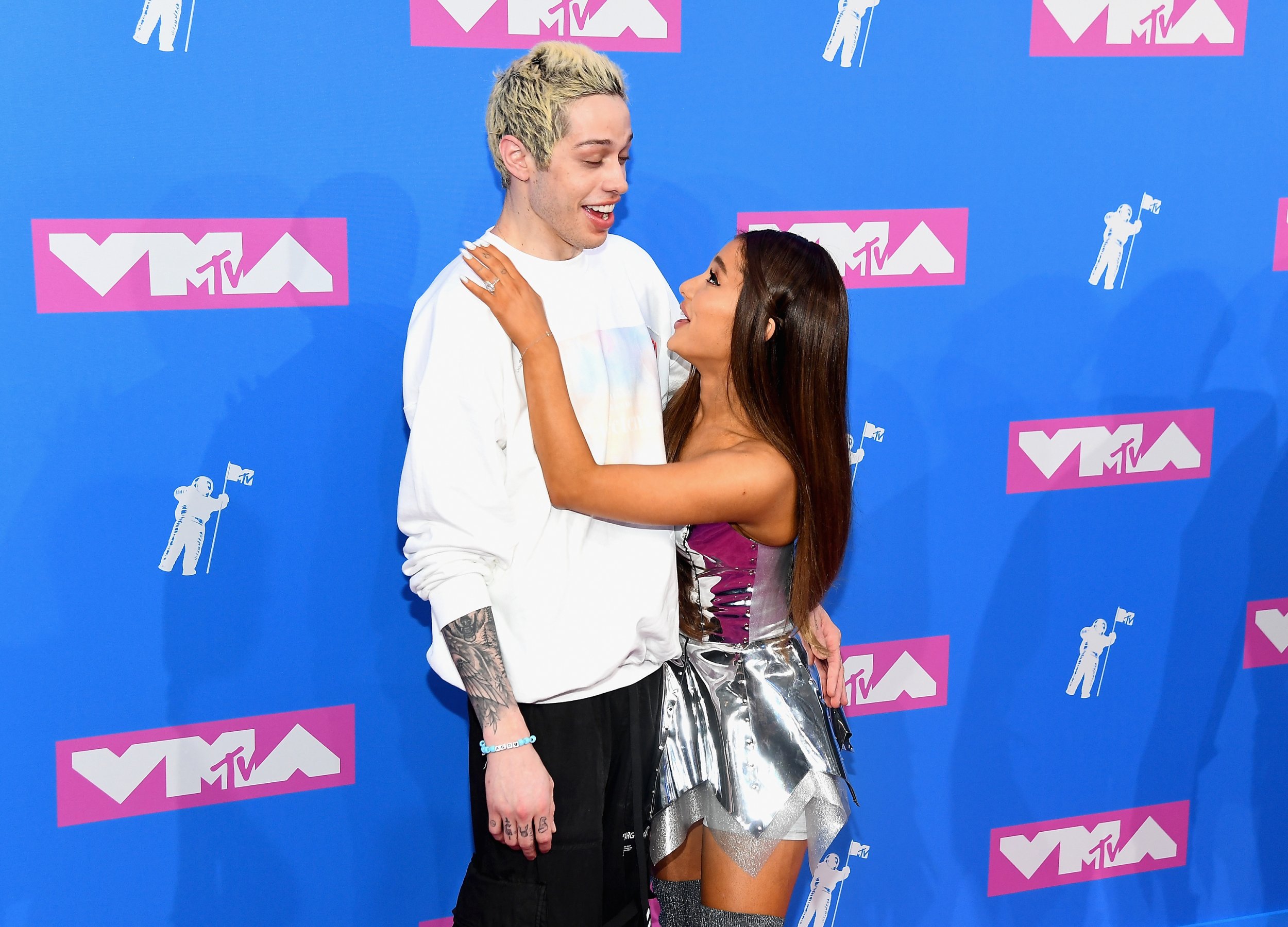 A GoFundMe fundraiser for Pete Davidson, which aimed to give him housing money after his split from pop star Ariana Grande, was deleted. The page, which now shows an inactive link, set a goal of raising $2,500 for the Saturday Night Live star. The creator of that page said the comedian was now "homeless" and needed a place to stay.
Davidson and Grande, who were engaged, lived together in a $16 million New York apartment, which Davidson claimed Grande paid the rent for. "She pays 60 grand for rent and all I have to do is stock the fridge," he said on SNL. After the couple's reported breakup Sunday, it is unknown if the ex-couple still lives together, or intends to keep the home.
Most Twitter users took the GoFundMe as a joke and replied with amusement. Some, however, saw the money request as ridiculous.
"Seeing people tweet about how Pete Davidson is homeless and seeing people start a go fund me for him for a hotel room when he makes more than the people tweeting about him by a lot," a user shared.
Another saw the page as a jab at Davidson from Grande's fans. "Someone actually created a go fund me account for Pete Davidson...Wow... Ariana Grande fans are crazy...Lol," a tweet read.
Davidson joked about a split between him and Grande during the September 29 episode of SNL. He referenced a song named after him on Grande's latest album release, Sweetener.
"You know, I don't even get royalties for that 'Pete Davidson' song? Like, if we break up, and we won't—we will—but we won't," he said. "I'm kidding. But like in ten years, if God forbid that ever happened, there will be a song called 'Pete Davidson' like playing in speakers at K-Mart and I'll be working there."
Grande and Davidson were engaged just a few weeks after they began dating. When news of their engagement broke in June, Newsweek asked relationship experts about the couple's chances of staying in love after their quick start. Evan Marc Katz said fast and passionate relationships often fade.
"The 'we were engaged in three weeks and we lasted for 40 years,' is kind of like winning the lottery," he said. "It's not that no one wins the lottery, it's just that it's generally not a winning strategy. It's a bit of a crapshoot. If I'm a betting man, I'd have to bet against them because we've seen this story a million times."