GoFundMe for Shane Nguyen, Missing Indiana Man Found Dismembered, Gains $90K in Less Than 24 Hours
A fundraiser created for Shane Nguyen, a 55-year-old Indiana man who was found brutally murdered on Sunday, has raised more than $90,000 in less than 24 hours.
Nguyen's body was found dismembered in the back of his own van in Fort Wayne, Indiana, on April 25, two days after he was reported missing by family and friends. According to a police affidavit, Nguyen died of blunt force to the head. His body was then dismembered and placed in plastic trash bags, as suspects involved in his murder attempted to hide the evidence and flee in his vehicle, the Associated Press reported.
Fort Wayne Police have since identified three suspects as 21-year-old Matthew Cramer, 20-year-old Jacob D. Carreon-Hamilton, and 20-year-old Cody Clements, who are each in custody.
On Tuesday, Nguyen's cousin, Tran Hoang, created a GoFundMe page to support his wife and two children.
"Shane was a loving father, husband, and a beloved member of every community he touched. His work days were spent serving food to the public, working long hours out of a roaming food truck while waving and smiling to those he passed on the road. His spare time was dedicated to his family and to volunteering activities, where he was an active member of the local church, choir, and Bishop Dwenger band. He'll always be remembered for being kind, welcoming, and available to help anyone in need," Hoang wrote on the page.
"Shane was a small business owner and the primary source of income for his family. His family is devastated by this tragedy and are struggling to piece their lives together amidst the investigations and preparations for the funeral."
By Wednesday afternoon, the page had raised $90,907 in just 20 hours.
Nguyen's body was discovered on Sunday inside of a crashed vehicle, after police issued a missing persons report for him on Friday. Cramer told police that he encountered Nguyen when he asked him for a ride from Elkhart, Indiana, back to Fort Wayne, according to the police affidavit, the Associated Press reported.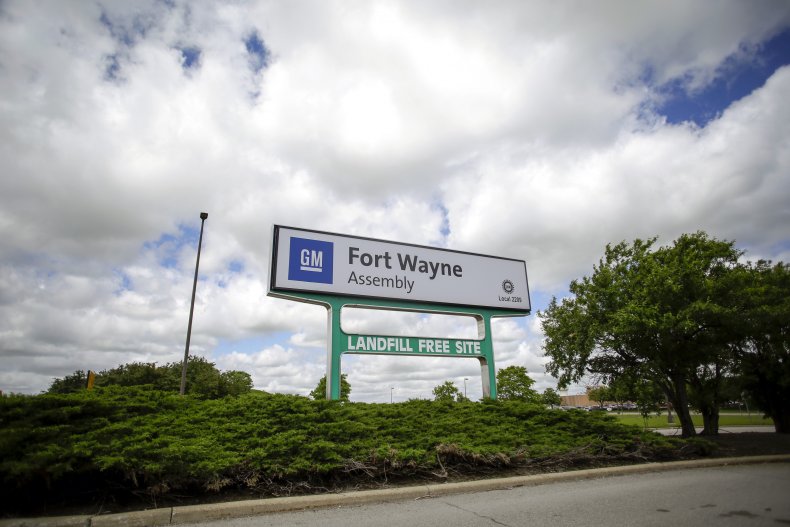 Cramer said he had planned to kill Nguyen before they reached Fort Wayne, and told investigators that they went to a storage unit where he choked Nguyen until he fell unconscious. Cramer said he then slammed Nguyen's head on the pavement, left his body in the storage unit, and drove to nearby stores to purchase items with Carreon-Hamilton and Clements.
Receipts showed that the men purchased tarps, a hacksaw, and a large knife. Cramer and Carreon-Hamilton then dropped off Clements before returning to Fort Wayne, where Cramer told police he used a knife to cut Nguyen's body while Carreon-Hamilton held him down.
The two men then then loaded Nguyen's body into the back of the van to dispose of it when they were discovered by police, the affidavit said.
Cramer has since been charged with murder, resisting law enforcement, and abuse of a corpse. Carreon-Hamilton is charged with assisting a criminal, resisting law enforcement, and abuse of a corpse, the Associated Press reported. No charges have yet been announced for Clements.
"While we are still trying to process details of the senseless violence that took Shane's life, we are somewhat comforted to know that all three suspects wanted in connection with his passing have been arrested and are in police custody. We hope that these individuals are brought to justice," Hoang wrote on the GoFundMe page, adding that Nguyen was just two days away from his 56th birthday.
Newsweek contacted the Fort Wayne Public Information Office for additional information on the arrests of the three suspects, but did not hear back in time for publication.