GoFundMe for Uvalde Victim and Husband Who Died of Heart Attack Surges
A GoFundMe page has been launched to support the family of Robb Elementary School slain teacher Irma Garcia who was one of the 21 victims fatally shot by 18-year-old Salvador Ramos on Tuesday in Uvalde, Texas. Garcia's husband Joe died on Thursday morning.
The online fundraiser was set up on Wednesday by Garcia's cousin Debra Austin who had a goal to raise $10,000 to support the family's expenses. The GoFundMe page raised over $217,000 as of publication time on Thursday afternoon.
"Irma was a wife, a mother of 4, a cousin, a sister a daughter, an aunt and a wonderful person. She would literally do anything for anybody......no questions asked," Austin said of her cousin on the fundraiser page.
"She loved her classroom kids and died trying to protect them. Please donate anything you can to help her family," Austin added.
Austin also posted an update confirming that the teacher's husband died Thursday morning "as a result of a medical emergency."
Garcia's husband reportedly died of a heart attack, according to Ernie Zuniga of KAAB news in San Antonio, who first reported the death.
"Joe Garcia, the husband of Irma Garcia, one of two teachers shot and killed in Uvalde, TX on Tuesday, has reportedly suffered a fatal heart attack. Joe and Irma were high school sweethearts and married 24 years. They leave behind four children," Zuniga's tweeted.
"I truly believe Joe died of a broken heart and losing the love of his life of more than 25 years was too much to bear," Austin said.
Forty-six-year-old Garcia was one of the two teachers who Ramos fatally shot on Tuesday along with 19 children who were also killed. Ramos died after being shot and killed by law enforcement.
Garcia and the other teacher Eva Mireles, 44, protected the students by standing in front of them in an effort to block Ramos from striking the children, according to a fourth-grader who survived.
The boy said that the teachers "went in front of my classmates to help. To save them," the boy said, recalling harrowing details of what he witnessed inside the classroom where, authorities said, the shooter had barricaded himself.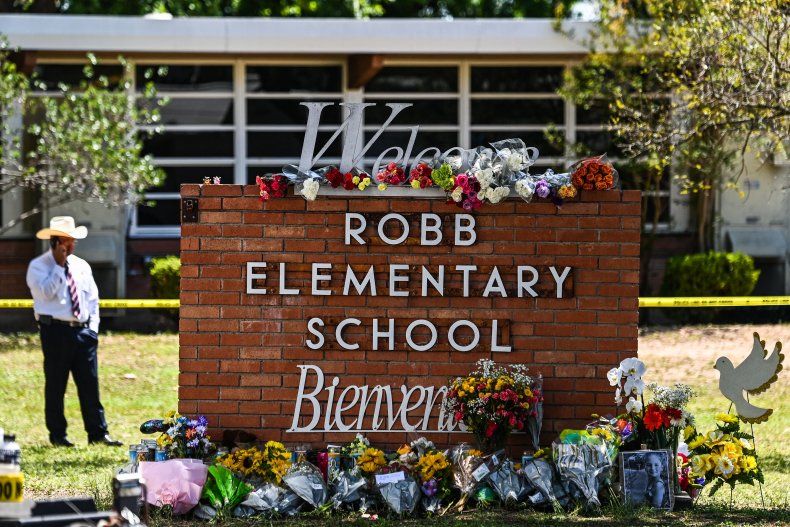 Ramos entered, "crouched a little bit and he said, he said, 'It's time to die,'" the student told KENS5 as he recalled the shooting incident.
The boy and four other students were hiding under a table with a tablecloth that covered them, which might have prevented the shooter from spotting them, according to the news station.
The 18-year-old shot his grandmother before heading to the elementary school with two AR-15 style rifles that he legally purchased on his birthday a few days before the shooting.
Update 5/26/2022 at 4:50 p.m. EDT: This story has been updated with additional information and the latest numbers on the GoFundMe.