GoFundMe for Waukesha Parade's Youngest Victim Raises Nearly $450K a Week After Tragedy
Donations for the victims of the attack on the Waukesha Christmas Parade last week have poured in from across the country in recent days.
A GoFundMe page set up for the family of the youngest victim of the incident, Jackson Sparks, 8, who died on Tuesday, and his injured brother, Tucker Sparks, 12, has raised about $440,000 as of Sunday morning.
Five other people were killed, and more than 60 were injured when a driver of an SUV plowed through a Christmas parade in Waukesha, Wisconsin, on November 21.
Jackson Sparks, who had been marching in the parade with his baseball team, died from his injuries days after he underwent brain surgery following the attack.
His family announced his death in an update on the GoFundMe page Tuesday.
"Tucker, by the grace of God is miraculously recovering from his injuries and will be being discharged home," the page stated.
"This afternoon, our dear Jackson has sadly succumbed to his injuries and passed away," it added.
According to the page, Tucker sustained road rash and a fractured skull during the attack.
As of Saturday evening, donors from around the country had contributed more than $2 million for victims through a variety of channels, the Milwaukee Journal Sentinel reported.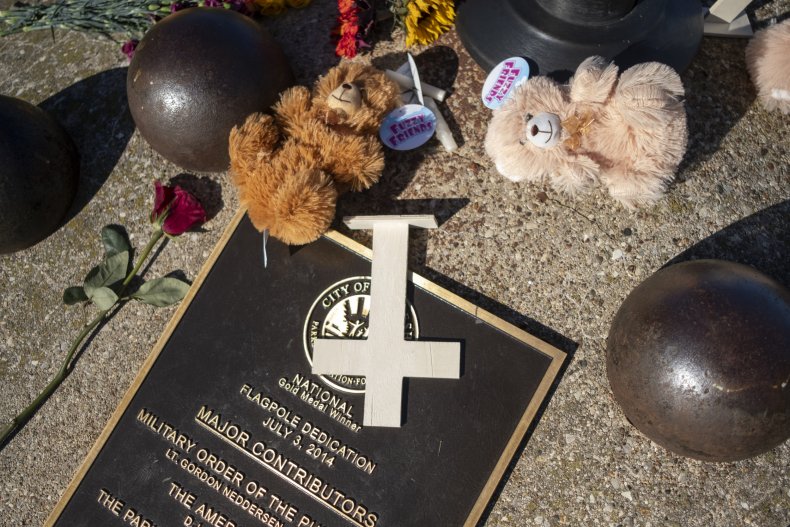 The United for Waukesha Community Fund, which was set up following the incident, has brought in about $1.8 million so far, receiving money from 7,000 individual donors from all 50 states, and 12 different countries, according to the Journal Sentinel.
Nearly 30 verified GoFundMe pages for victims of the attack have brought in more than $1 million. A lot of this money came in the days following the tragedy. As of 3:30 p.m. on Tuesday, nearly $763,619 had been donated to 17 verified pages for victims.
A page set up for a girl named Julia who was injured in the attack has raised $131,000 so far. Julia suffered brain trauma was being treated in an intensive care unit.
"Julia is in the fight of her life. She is a victim of the senseless violence at the Waukesha Christmas Parade. Julia was marching in the parade with her dance team bringing a smile to everyone's face. Because that is who she is," the page read.
In an update on Friday, the organizer of the page wrote Julia "is awake and responsive."
"There is still a long road ahead for recovery, but we are optimistic and joyful to see her responding to loved ones."