Going Off Grid: Best Off-the-Beaten Path Adventures
Unplug with these off the grid expeditions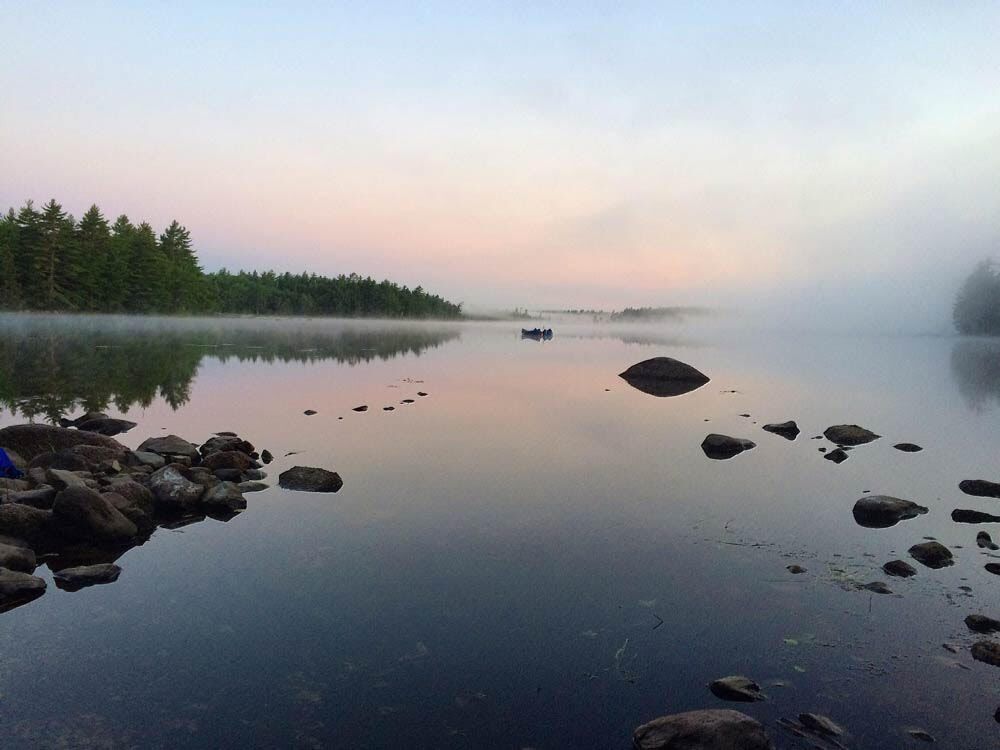 This is an edited excerpt taken from Travel Anywhere (and avoid being a tourist) by Jeralyn Gerba and Pavia Rosati, founders of travel website Fathom, published by Hardie Grant Books.
Getting away from it all. It's the ultimate travel fantasy.
But the reality is too often the opposite. WiFi at airports and hotels used to be a really terrific travel perk; nowadays, it's become a travel essential, like free water or snacks in the mini-bar. There are positive aspects to staying connected, but it comes at a cost. Because while we may not physically be at home or in the office, global connectivity means we're still tethered to everything — the deadlines, the requests, the inter-office banter — that we got on a plane to escape in the first place.
Sure, we could put the phone in the bottom of the suitcase and ignore it, but most of us don't have that discipline. Let me just post one photo to Instagram! And check my voicemail while I'm here. Oh, I want to send a quick email. And read that news development.
You see the point: We are usually powerless to resist.
This is why being forced to get offline and out of the box is becoming an increasingly popular travel option. These off-grid trips and expeditions may not be filled with the usual creature comforts (and you may have to take an occasional cold shower), but the memories, landscapes, and cultural exchanges will be breathtaking and unforgettable. And isn't that so much nicer than yet another hour wasted scrolling through Facebook?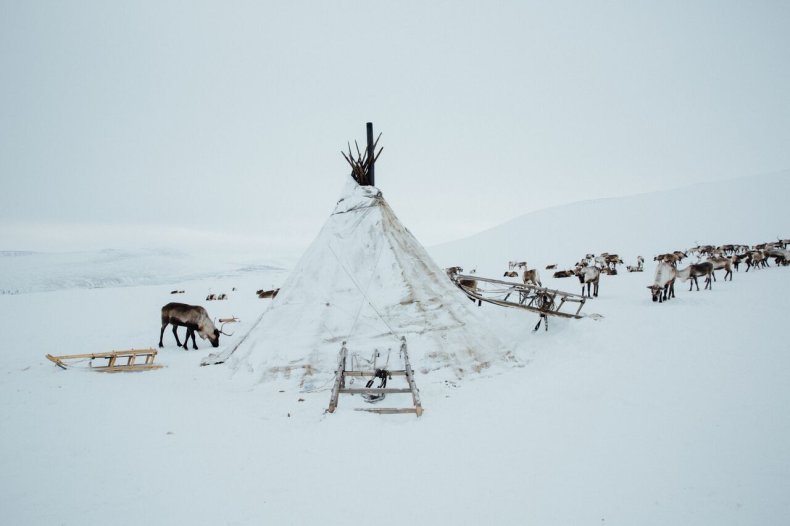 Intrepid, the veteran global adventure company, offers an offbeat 15-day adventure not for the faint of heart or mind. The small group trip of four to twelve people begins in St. Petersburg with a Wifi-free, 47-hour train ride (25 on the Trans-Polar Railway), bus adventure, and Russian six-wheeled amphibious all-terrain vehicle joyride to reach well beyond the Arctic Circle, to the Yamal Peninsula, where travelers are welcomed into a tribe of nomadic reindeer herders called the Nenets. Reindeer sledding, fishing, and
snowmobiling on the frozen tundra ensues. Not to mention camaraderie with the nomads and learning life-saving tricks, like how to stay warm in -50-degree weather.
Good to know: No flushing toilets, no cell service, and no WiFi. "Roughing it" might be an understatement.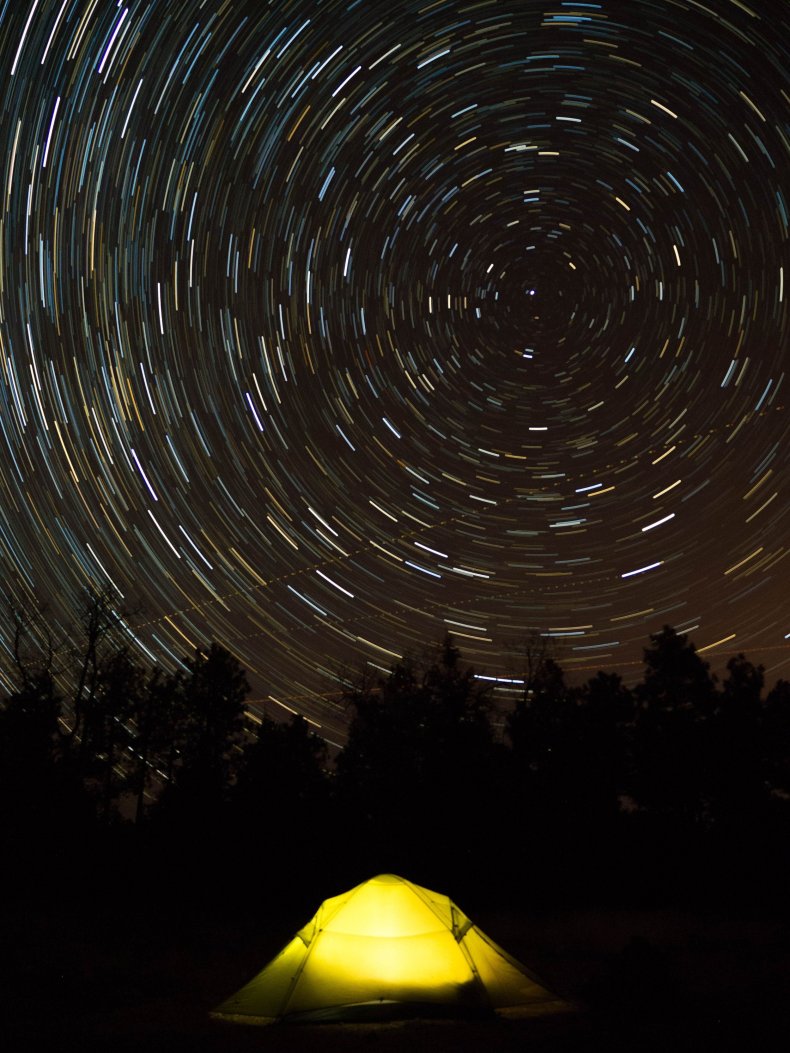 Life imitates art in this off-the-grid installation in a mysterious desert location in New Mexico's Catron County, 7,200 feet above sea level. A group of up to six are picked up at a designated place and driven to a cabin in an undisclosed location to take part in an overnight experience of Land Art by the American sculptor Walter De Maria. The Lightning Field consists of 400 polished stainless-steel poles stretched across the high desert, a grid measuring 1 mile by 0.6 miles. Visitors are encouraged to walk around the field, especially during sunset and sunrise, whether there's a lightning storm or not, to take in the mind-altering effect of the sun's rays on the metal poles and the charred earth from lightning strikes. Back at the cabin, simple meals and lodging are provided, along with books and an emergency phone. No other devices allowed.
Good to know: Visiting slots have filled up quickly since the launch of the work in 1977. Book early and pack sturdy shoes.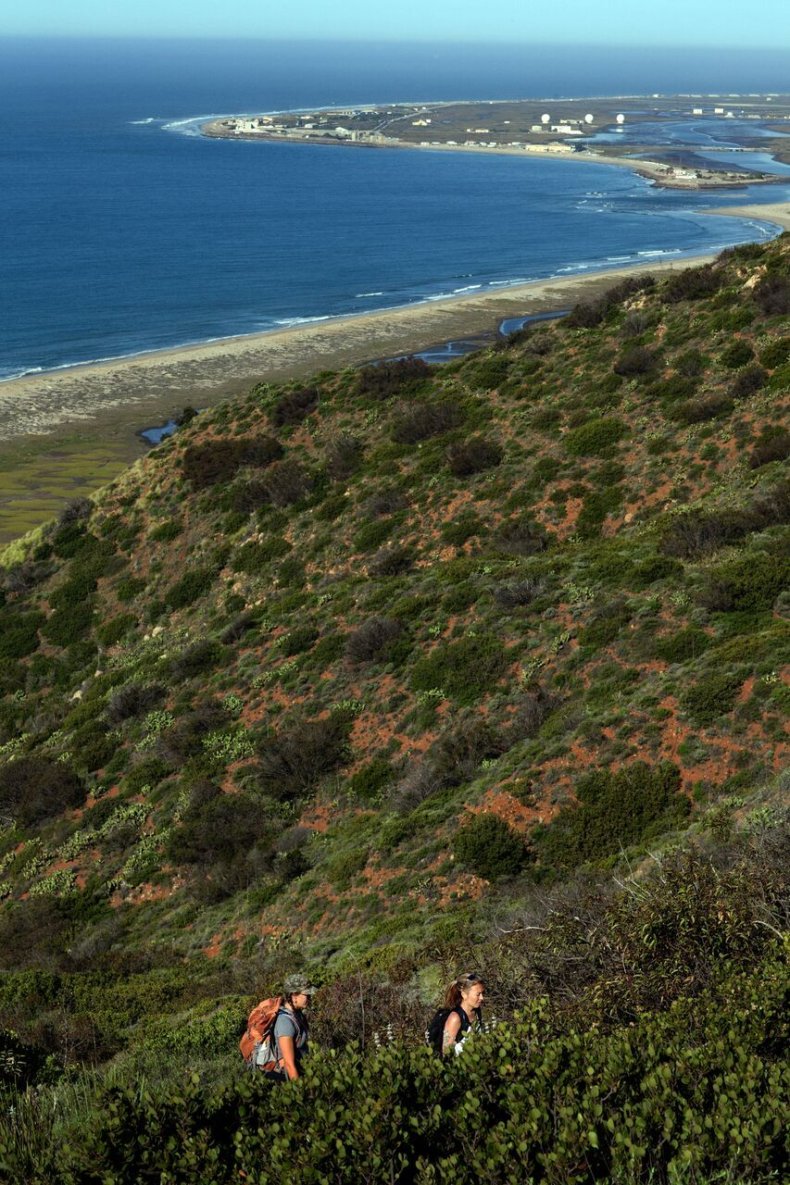 Go back to hardcore basics in pursuit of a healthy mind, body, and soul. The sprawling 1920s hacienda-style estate, a former summer camp, sits on 100-plus acres and has been transformed into 14 well-appointed private cabins with common areas, indoor and outdoor dining areas, two workout facilities, and a year-round organic farm. There is no
cell service and WiFI is limited to in-room use. You should make this an unplugged boot camp for personal excavation. Plus, you'll need to pay attention to your hydration needs while taking a mega hike or holding a sunrise chaturanga. Depending on which program you opt into, days will be filled with fitness regimes, wellness support, and a monastic meal plan.
Good to know: Sustainability is key in maintaining a healthy lifestyle, and whether you visit the ranch for four, seven, or ten days, the journey begins 30 days prior with a series of suggested exercises, dietary restrictions, and living assignments to prepare you for the mega detoxing on site.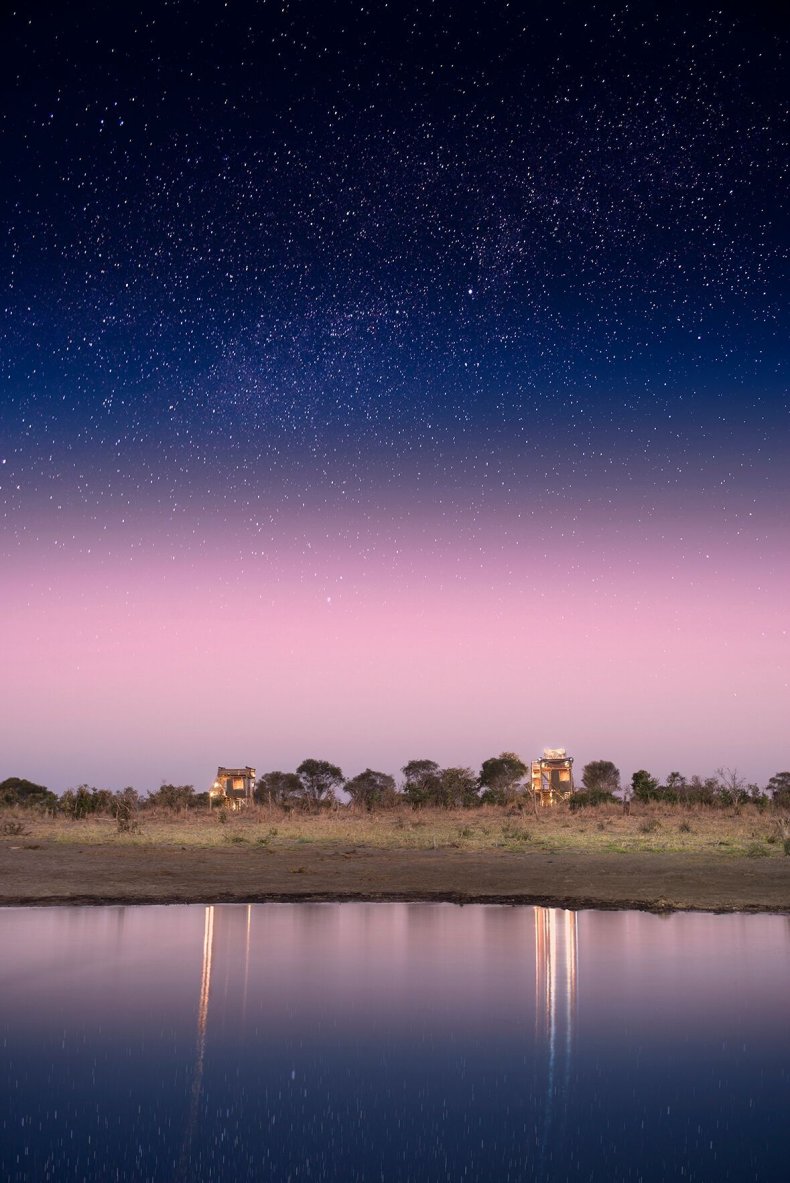 Two lodges in the middle of the African wilderness can be combined for a multi-night sleeping adventure through the Natural Selection safari group. Skybeds camp is comprised of three-story rustic platforms in the trees overlooking a watering hole frequented by giraffes, wildebeest, and elephants. After a night or two spent close to the stars, travelers can move to sister camp Sable Alley, a more luxurious (but no more
technologically connected) lagoonside tented accommodation with an Afro-chic indoor seating area, double bed, and writing desk for recording animal sightings and feelings of awe.
Good to know: Invite your friends. The camp can accommodate parties of up to six people. (Just no children under the age of 12.)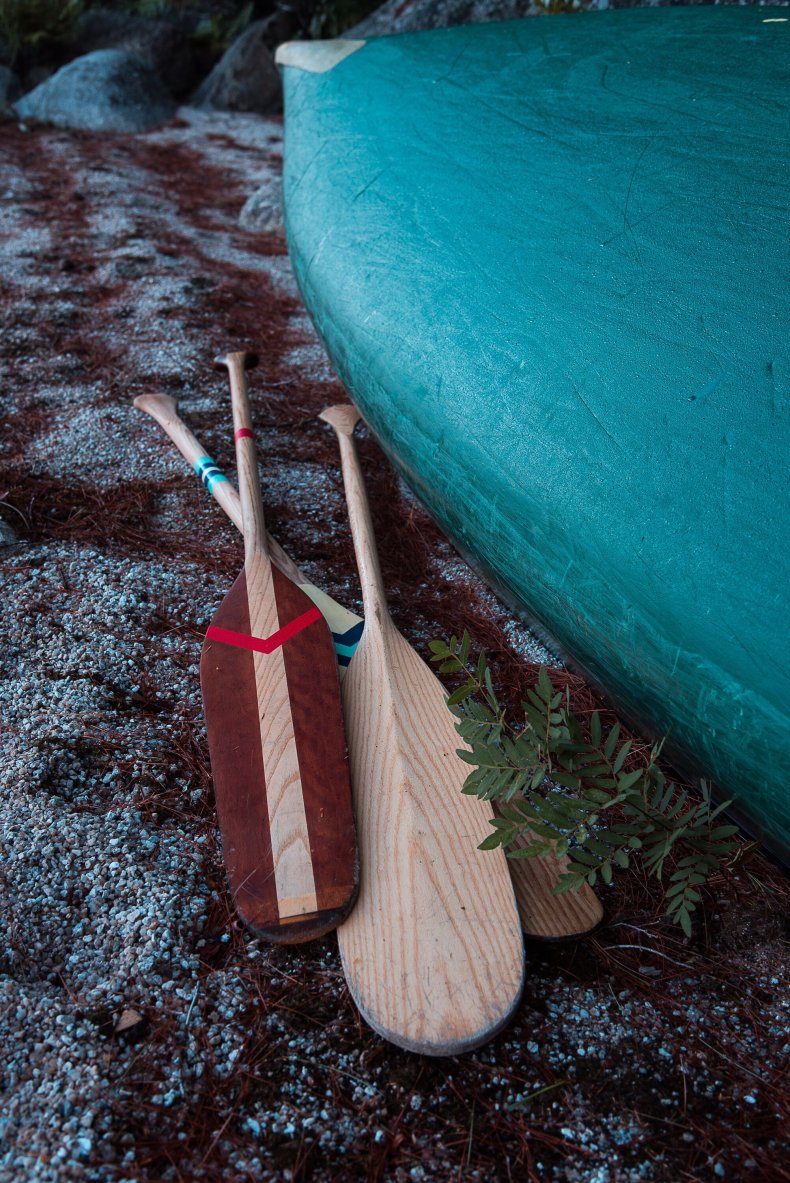 A real get-your-hands-dirty camping experience. Whynot Adventure leads three-day backcountry expeditions on canoes to different campsites, allowing travelers to experience the wilderness of this eastern Canada maritime province. Paddlers
are given a tent, camping equipment, easy-to-make dishes, and freshly ground coffee each morning. Days are spent moving from picturesque lakes and rivers that connect lovely campsites, a neat experience for adventurous families and groups of friends.
Good to know: The experience is only for those who are up to and capable of physical activity for multiple hours.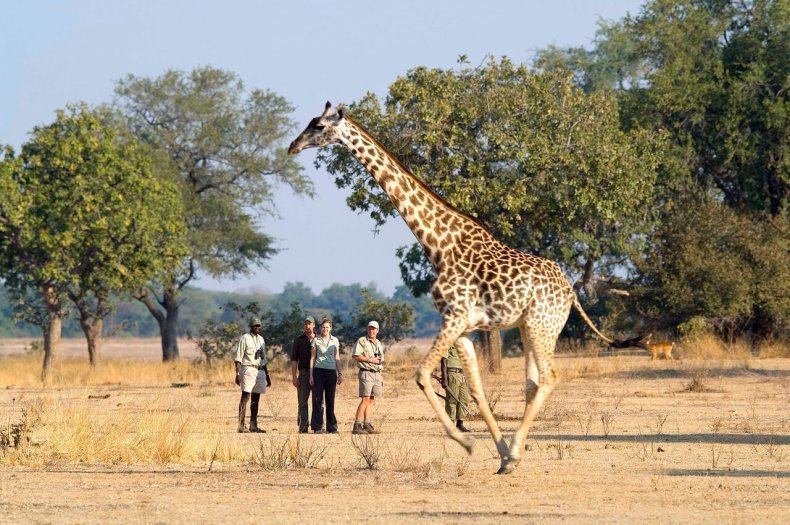 A pioneer of the guided walking safari, Robin Pope has been leading small groups into the African wilderness for decades. On this seven-day trek, guests cover about 6 miles on foot per day along the Mupamadzi River, with guides setting up a full-service, portable camp at each day's end. Travelers pad lightly in search of elephants, leopards, buffalo, rare birds, and giraffes, with local guides skilled in navigating on foot.
Good to know: Meals (and wine) are provided on portable dining tables with tablecloths. Full bedding is set up under walk-in tents lit by lanterns and the moon. The experience is luxurious despite being totally cut off from technology and indoor showers. The shower is under a tree, and the toilet, if you're wondering, is a bush loo with a wooden throne.
This is an edited excerpt taken from Travel Anywhere (and avoid being a tourist) by Jeralyn Gerba and Pavia Rosati, founders of travel website Fathom, published by Hardie Grant Books. Jeralyn Gerba and Pavia Rosati constantly criss-cross the globe in search of the new and the timeless, the celebrated and the undiscovered. They launched Fathom to connect passionate travelers to the world's best places, people, and experiences. What began as an editorial website is now an award-winning travel platform with digital guides, a consulting division, and a concierge service.