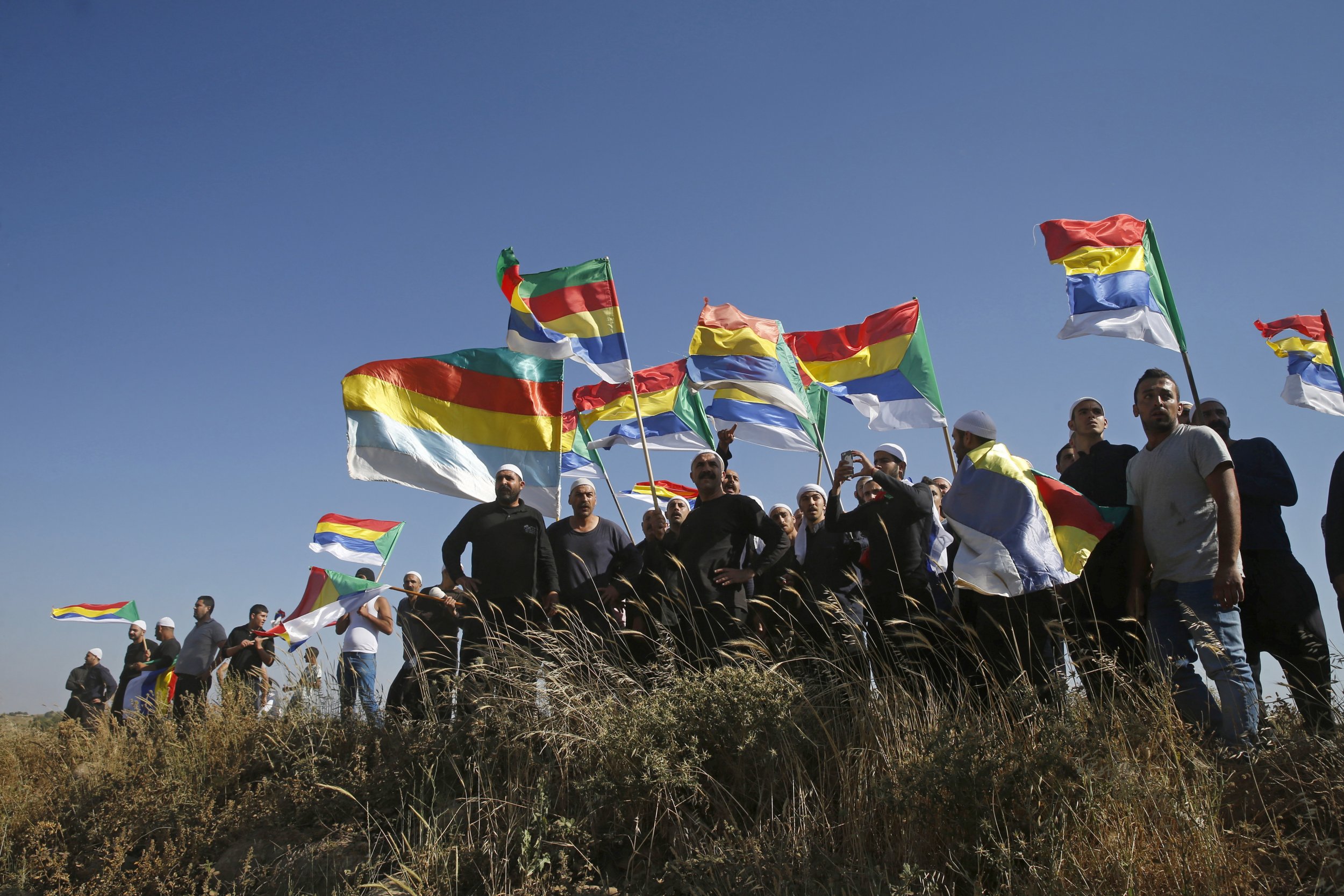 JERUSALEM (Reuters) - Druze villagers on the Israeli-annexed Golan Heights attacked an Israeli military ambulance on Monday and one of two Syrian casualties it was carrying from the civil war next door died, police said.
The incident in the Golan village of Majdal Shams overlooking Syrian territory was the second attack by Druze on an Israeli army ambulance in under 24 hours and underscored Druze concern for brethren caught up in Syria's civil war.
Israeli Police said villagers threw rocks and other missiles at the ambulance, inflicting extensive damage and causing a deterioration of the condition of the two wounded Syrians, who were initially said not to be in life-threatening condition.
The second wounded Syrian was being treated at an Israeli hospital and was in serious condition and two Israeli military ambulance crew were lightly hurt, police and the army said.
Earlier on Monday, Israeli Druze blocked an Israeli army ambulance they believed was transporting wounded Syrian rebels, local authorities said,
The Druze are an Arab minority that practice an offshoot of Islam and whose adherents in Syria, long loyal to the ruling Assad family, are beset by jihadi insurgents. Israeli Druze, some of whom wield clout in Prime Minister Benjamin Netanyahu's government and the military, have been urging intervention.
In the absence of such action, many Druze in Israel and the Golan Heights are angry at the admission of casualties from rival Sunni Muslim communities in Syria—anti-Assad fighters among them—for medical treatment.
In the earlier incident, the Israeli army ambulance carrying Syrian casualties was stopped before dawn on Monday on the outskirts of Hurfeish, a Druze town in northern Israel, by several residents who demanded to inspect the passengers, a police spokesman said.
The ambulance pulled away, with the Hurfeish residents throwing rocks at it as they followed in pursuit, police said, adding that a 54-year-old local man was injured after apparently being hit by the military vehicle.
Ayoob Kara, a Druze deputy Israeli minister, sought to reassure his kinsmen about Syrian casualties coming into Israel.
In a statement, Kara said Defence Minister Moshe Yaalon had told him Israel would not admit fighters from radical jihadi groups Islamic State or Nusra Front. Israeli officials have said they did not condition treatment on casualties' affiliations.
The military declined to elaborate on the identities of the Syrians who were in the ambulance stopped outside Hurfeish.
In a statement, Sheikh Muwafaq Tarif, spiritual head of Israel's Druze community, condemned the confrontation as "the kind of provocation that harms our interests and those of our Druze brothers over the border."
"This is our moment of truth," he said. "The Druze religion and tradition opposes any physical harm, especially against wounded people."